46 DIY sentimental and thoughtful Mother's Day gift ideas for Mom or Grandma including many unique and traditional ideas for homemade and often inexpensive gifts. Cute, creative, simple, and easy projects, many with pictures, photos, and/or flowers.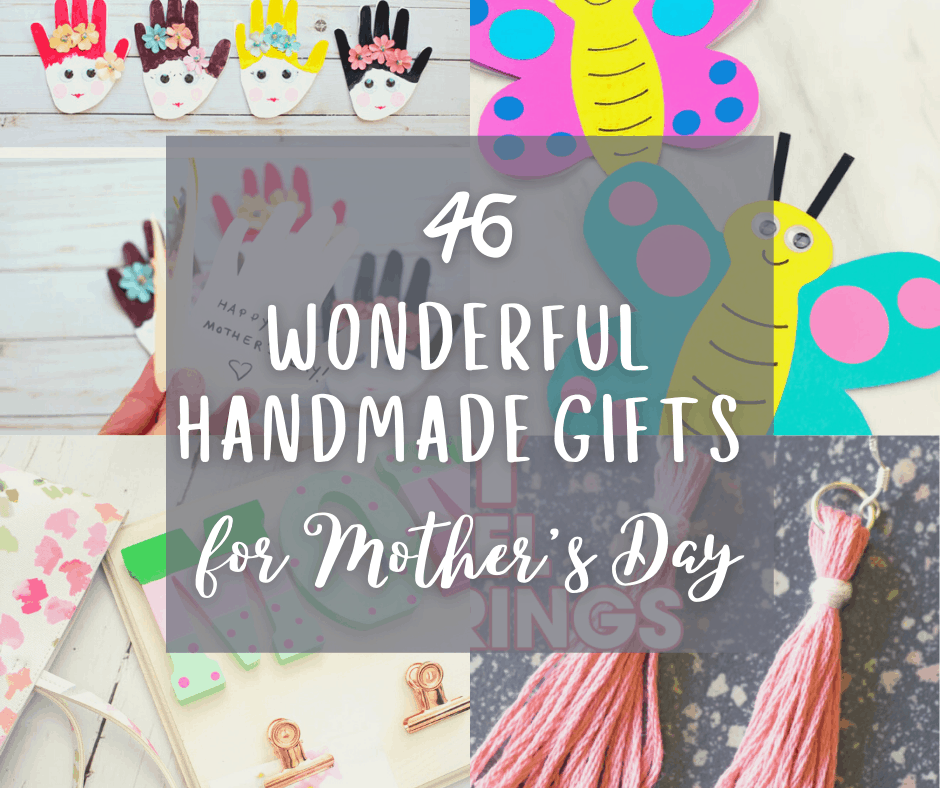 I love homemade Mother's Day gifts. Who doesn't? I mean, they are crafted by the hands of my children, whether alone or with someone else.
Again, I have scoured the internet for the best Mother's Day craft tutorials out there - the cutest, the sweetest, the most heartfelt - and include them below. (I say I did it again because I published this post of the 40 best DIY Mother's Day projects back in 2018.)
The Mother's Day projects below are listed in order of increasing difficulty. The ones at the very bottom require a hot oven, hot grill, or hot glue gun and are obviously not suited to independent crafting by younger children. The ones at the top are appropriate for even the youngest children although they too will likely need a bit of guidance and assistance from an adult or at least a teen.
Share your completed projects on Pinterest so I can see them too!
If you're looking for homemade gifts for more Mother's Day or Father's Day gift ideas, check out those links. They contain dozens more of DIY gifts!
And, don't forget about the ultimate Mother's Day gesture - breakfast in bed! Here are 42 awesome breakfast in bed recipes for Mother's Day or any day of the year.
Looking for a new Mother's Day tradition? Head over here for 22 new ones to try out.
These pretty butterfly crafts are great, too. Check them out if you're still looking for more beautiful Mother's Day projects!
I hope you found something on this list that you'll be able to make with the kids in your life. Tell me in the comments - what are you going to craft for Mother's Day?