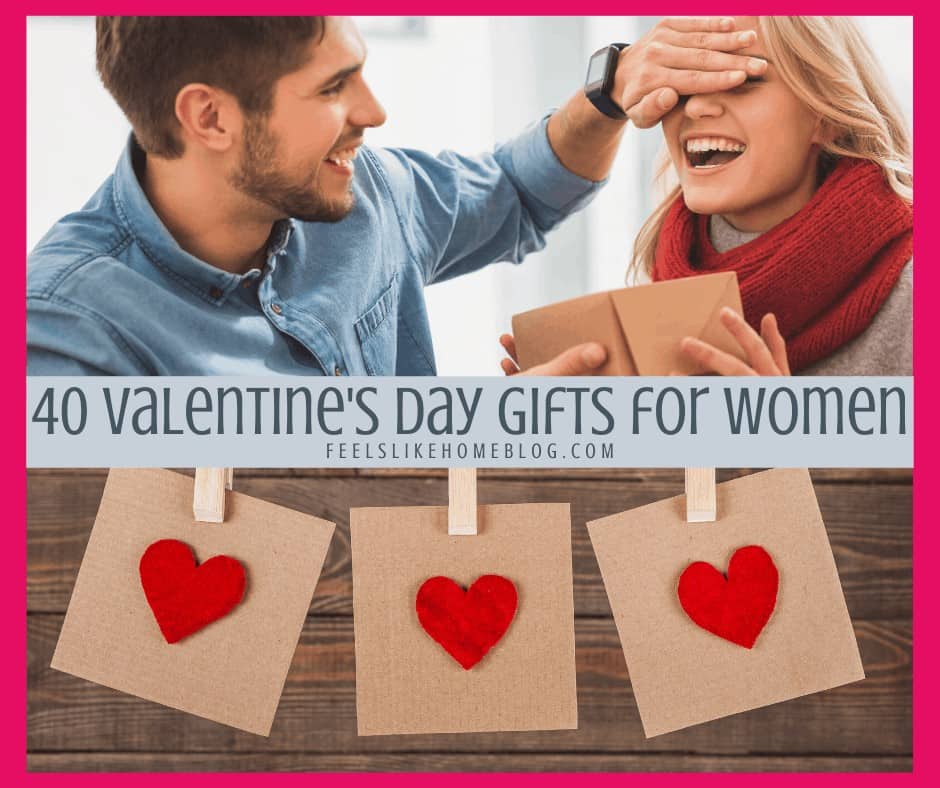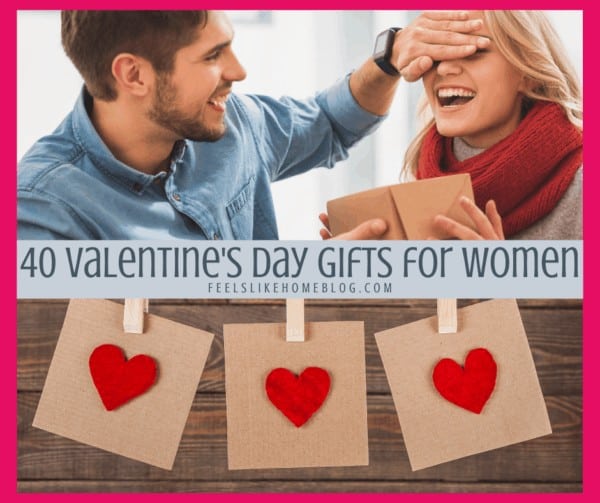 Pin
Friend, do you have trouble knowing what to ask for on holidays? I certainly do.
For a change, I did know what I wanted for Christmas. I wanted a replica of the Joe Paterno statue that stood on the Penn State campus for many years. I sent Joe the link to the statue and told him that I would like to get it for Christmas.
And then, a couple of weeks later, I realized that we would be on our big Disney cruise just two weeks before Christmas and I was hoping to get some new charms for my Pandora bracelet. I was actually hoping for a new charm in each port as well as at Walt Disney World and on the ship, so I decided to make those new baubles my Christmas present and tell him to forgo the statue.
(Joe, if you're reading, I still want the statue, so hold that thought for my birthday.)
(Oh my gosh, I'm as bad as my 7-year-old who makes next year's Christmas list as soon as she finishes opening this year's gifts.)
Anyway, my statue is too pricey for our typical Valentine's Day gifts, so I wanted to give Joe some other suggestions as well. Those are what are below.
If you're looking for Valentine gift ideas for your handsome husband, check out this list.
Wearable Valentines Gifts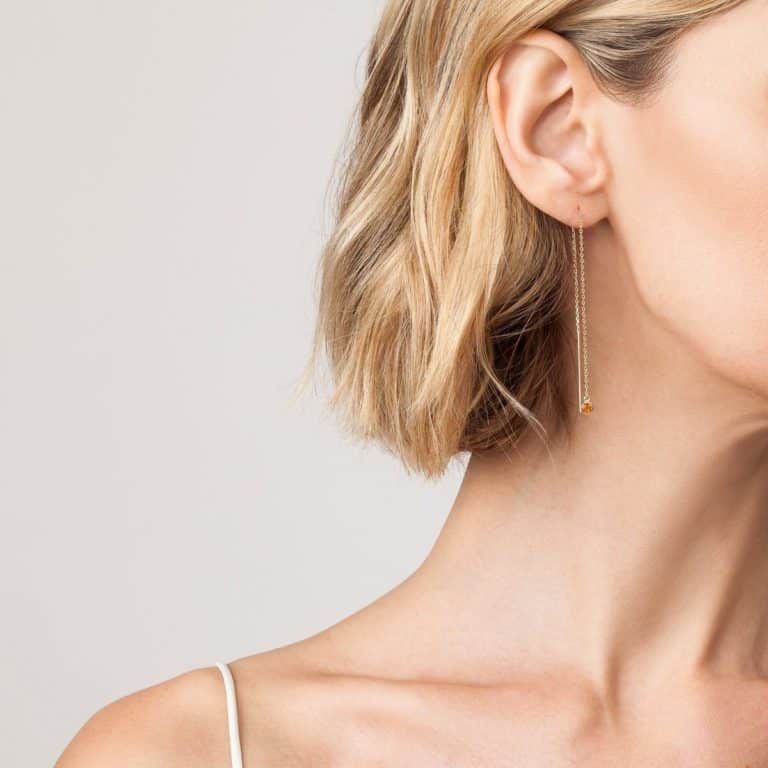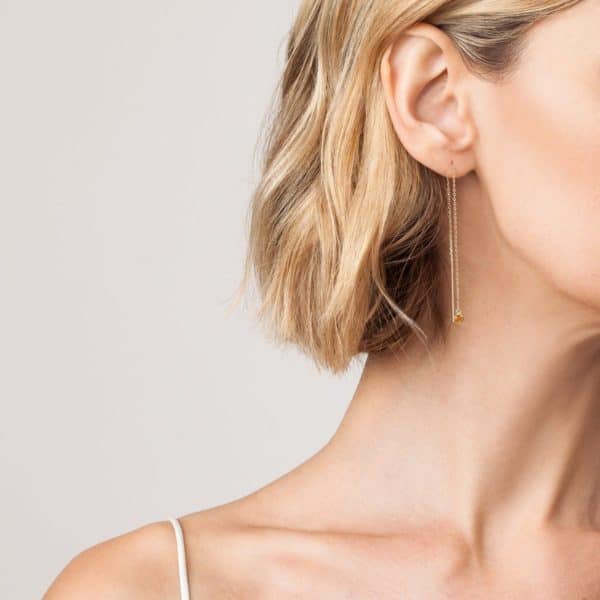 Pin
I love me some nice earrings, and these gold vermeil earrings from AU-rate are perfect. They are classy enough for dressing up and casual enough for every day. I ordered myself a pair of gold vermeil hoops from AU-rate for Christmas, and they are gorgeous. I love them so much that I ordered a different pair for Valentine's Day.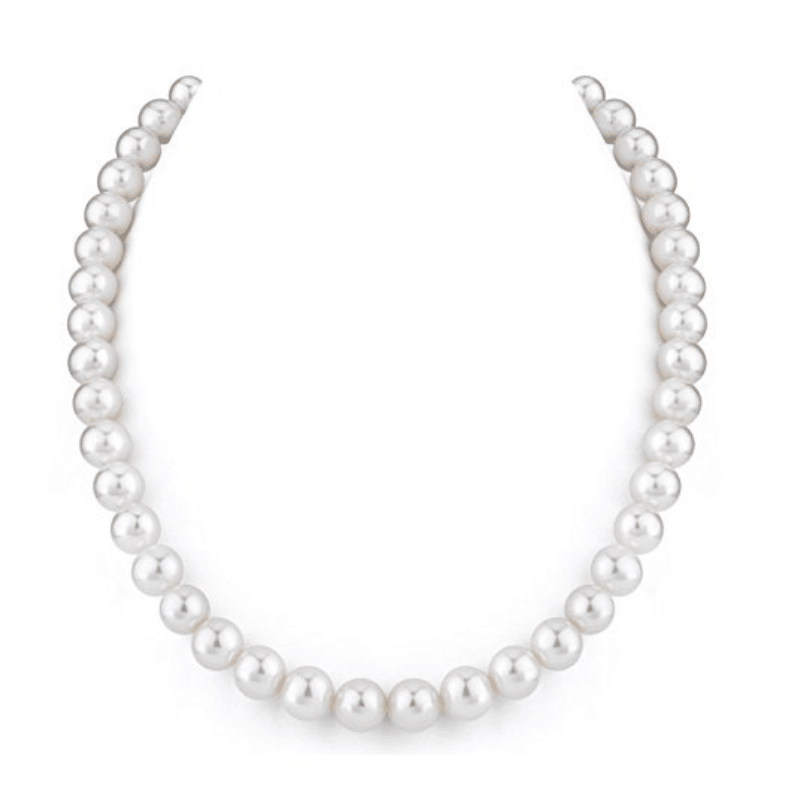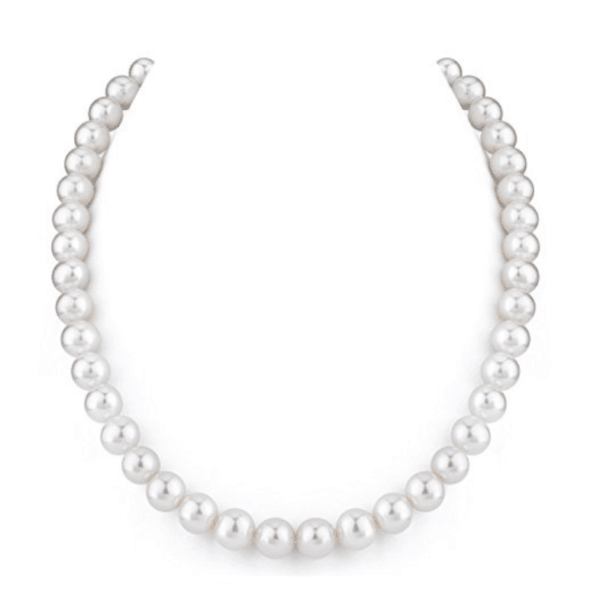 Pin
A pearl necklace - I have several pearl necklaces, and they never go out of style. I feel so pretty when I wear them. They are perfect with any outfit from a flannel shirt to a cocktail dress; every woman needs to have a pretty pearl necklace. If you don't have one, you should definitely consider these.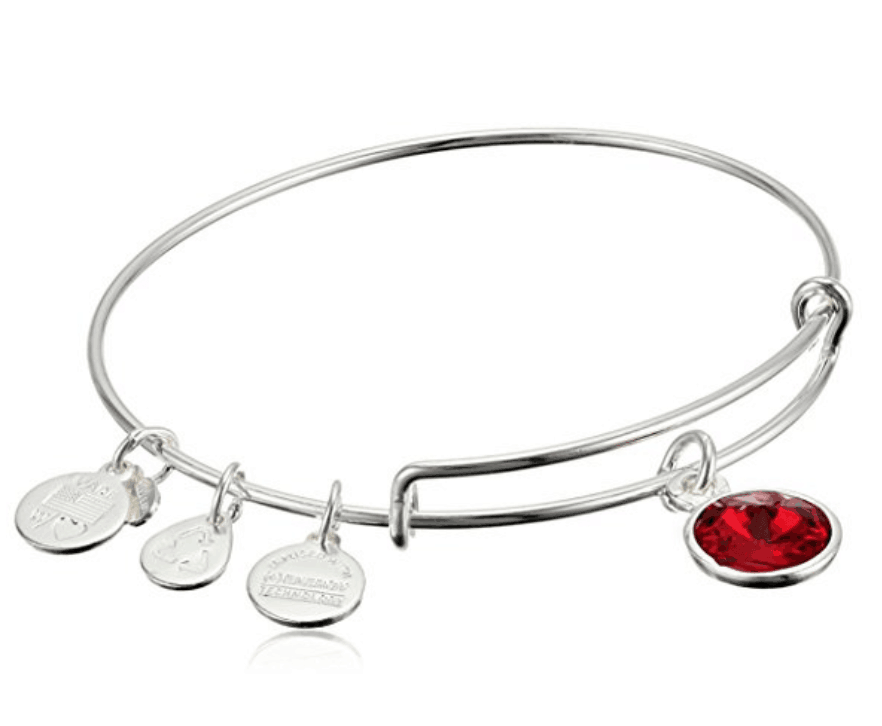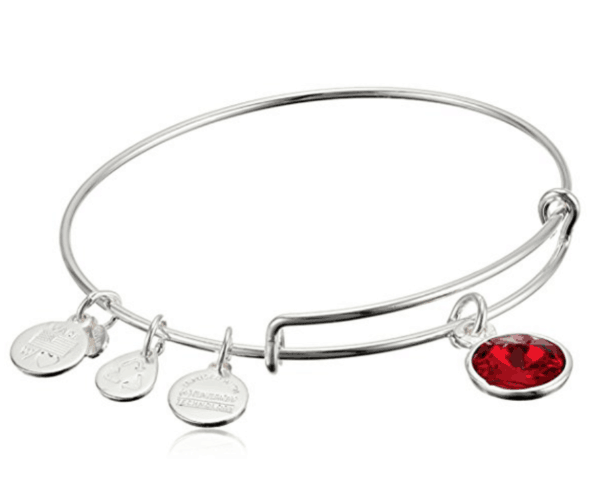 Pin
A couple of Alex and Ani bracelets - These bracelets are super trendy, but they will never go out of style because they're versatile and classic. The one I linked is the birthstone one (which I want in the July color, please), but there are literally hundreds of them on Amazon and in other stores. They stack really nicely, so go for more than one.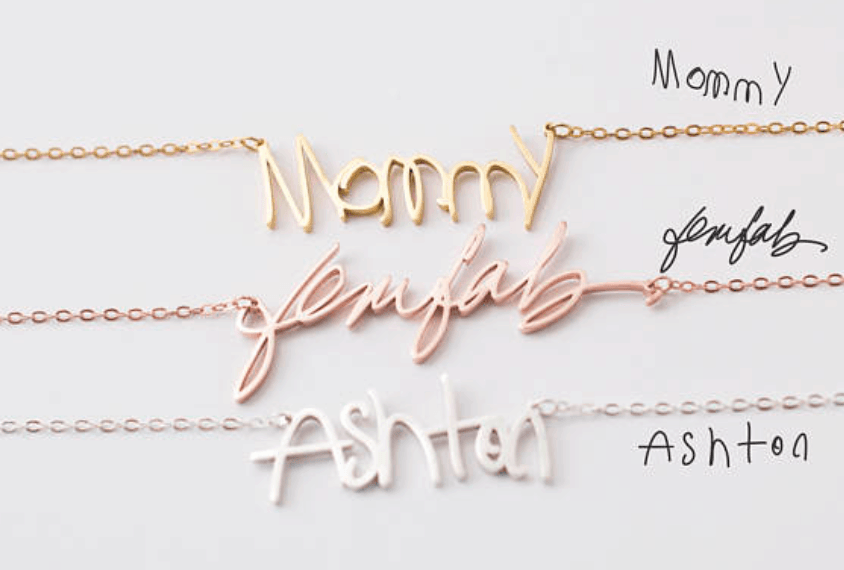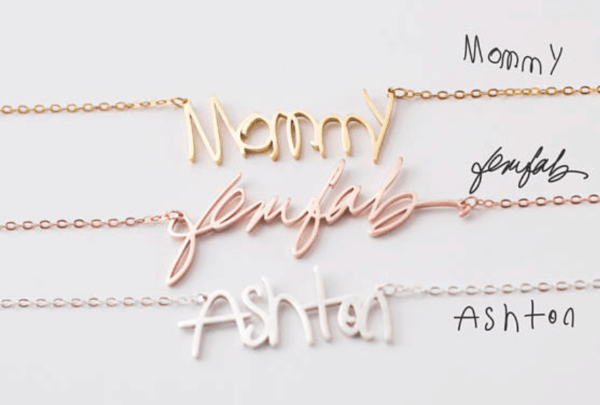 Pin
Handwriting jewelry - I bought a necklace from this Etsy seller for Christmas last year, and it turned out beautifully. I have friends who've also purchased or received pieces from this seller, and they are all flawless. If you are sentimental at all, go ahead and take a look at these gorgeous pieces. It will be treasured forever.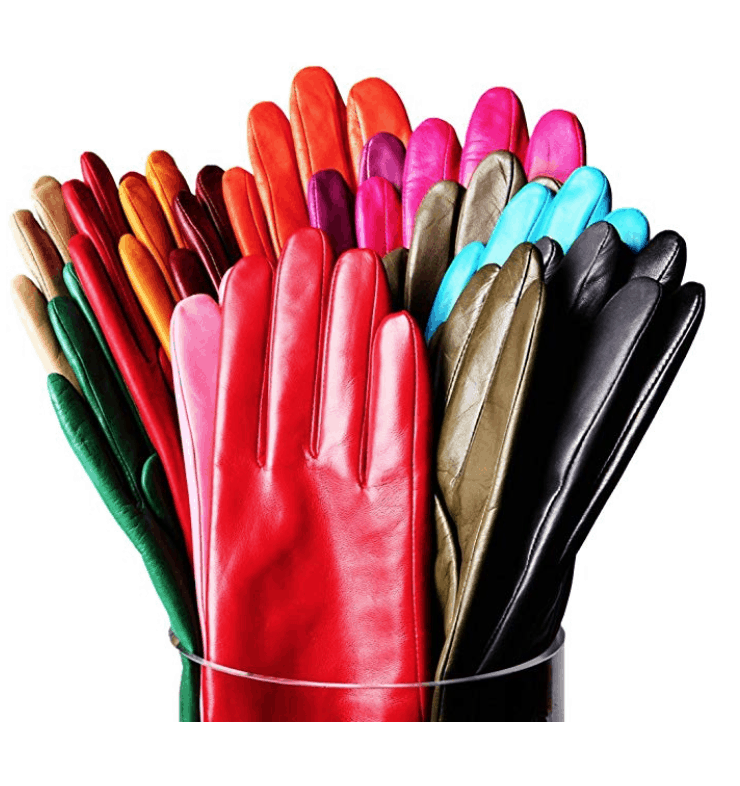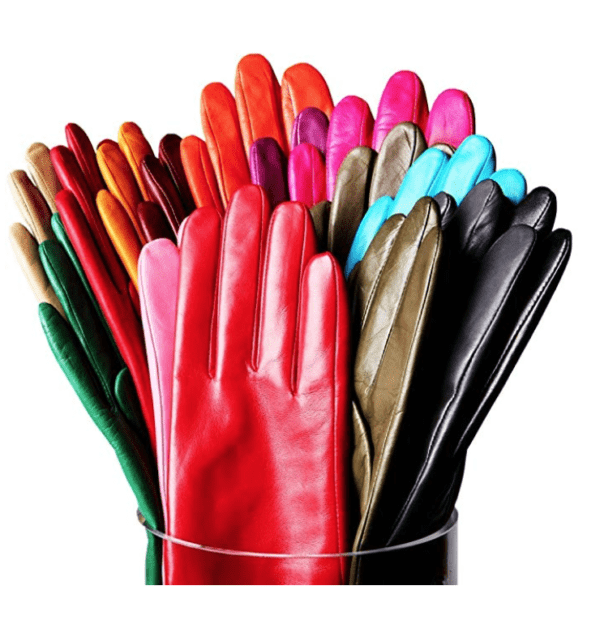 Pin
Perhaps it is silly, but I am obsessed with gloves and mittens. I walk a long distance every day, and I hate having cold fingers (or cold toes, see below). These genuine leather gloves are lined with cashmere for the ultimate in soft insides and soft outsides. I have ordered a pair, but they haven't arrived yet.
Pin
I am totally in love with these amazing slippers. I have purchased approximately six pairs of them over the last few years because I always put them away somewhere in the spring and then forget where they are, get tired of searching, and buy new ones in the fall. They are soft and warm and cozy but not so hot that they make my feet sweaty (very important!). I especially love these sequined slippers, but I currently also have this furry pair and they are quite nice as well. They are true to size: the XL fits my 11WW feet perfectly. They aren't even a little bit too tight. Love love love these slippers. They might be my favorite item on the entire list.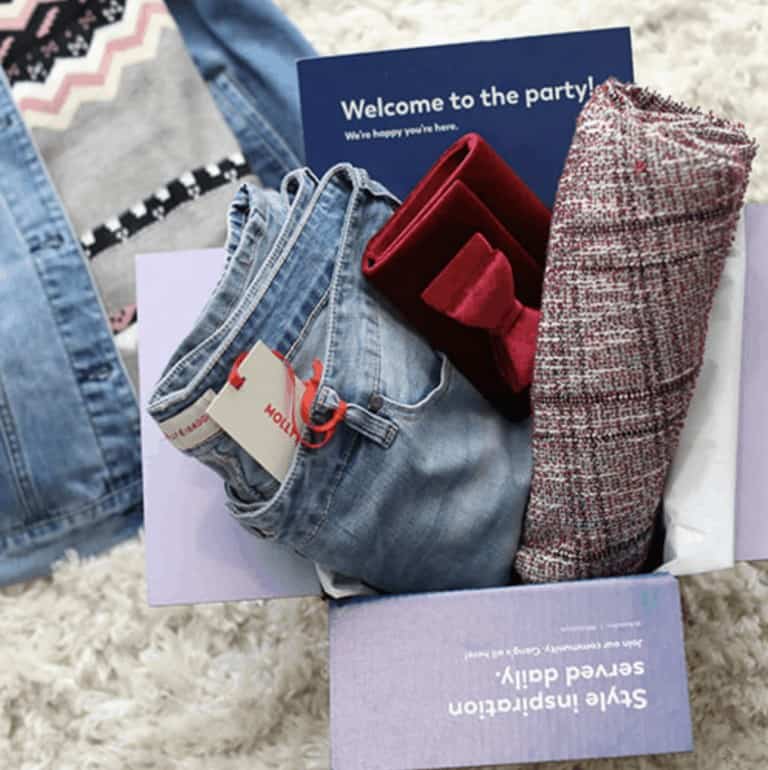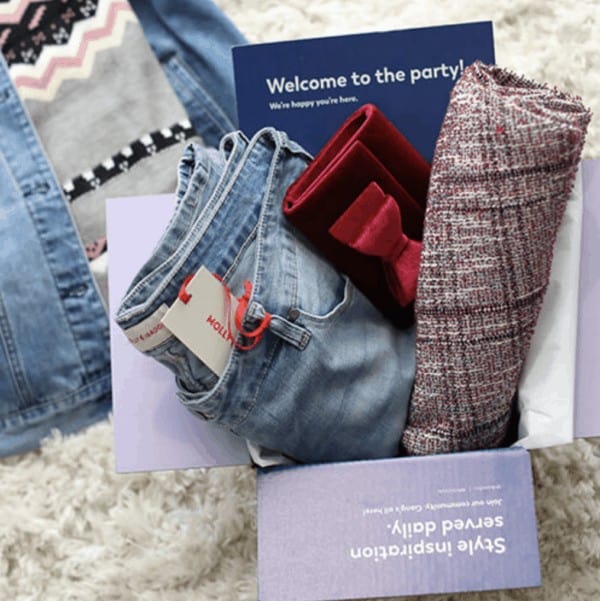 Pin
Dia box - This is the other subscription box that I really love. Dia is like Stitchfix for plus size girls. I have ordered four different boxes from Dia - three activewear (read stretchy knits) and one regular (beautiful, structured clothes for work or parties). The activewear boxes are my favorite, but the regular box was really good too. My sister also got a box from Dia and really liked hers as well.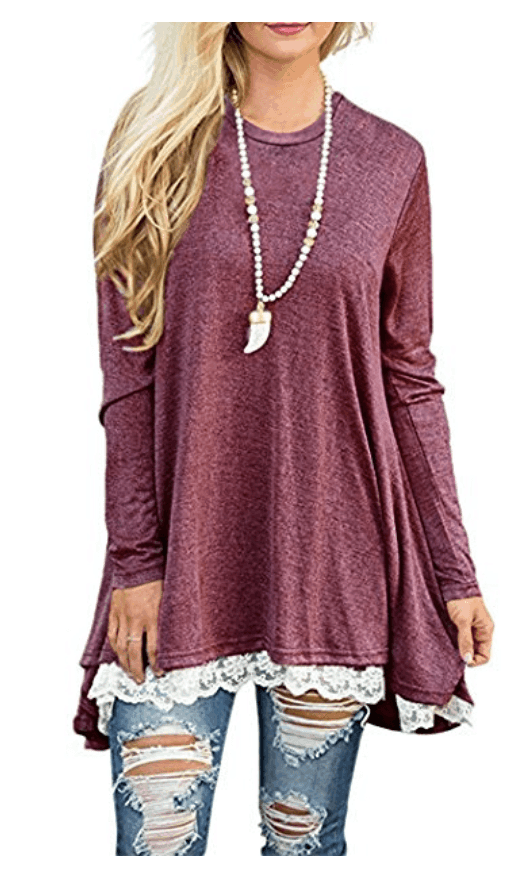 Pin
Gorgeous lace-trimmed tunic - I'm thinking about ordering this for myself because I'm completely in love with it. It's a perfect length tunic for wearing over leggings (which I pretty much live in), and the lace trim is a very nice touch. When I was much larger, I had a lace trimmed t-shirt, and I wore it like every other day.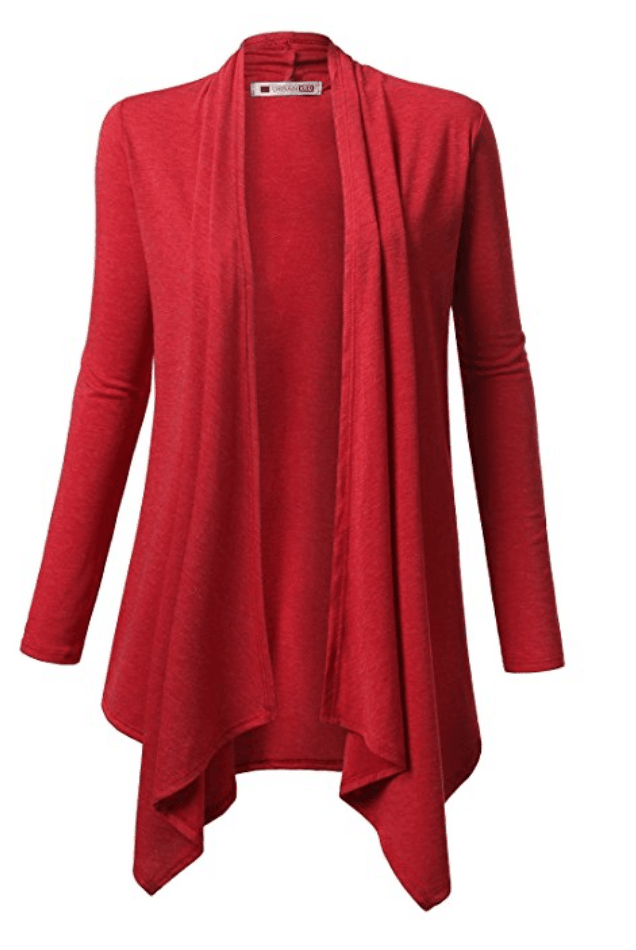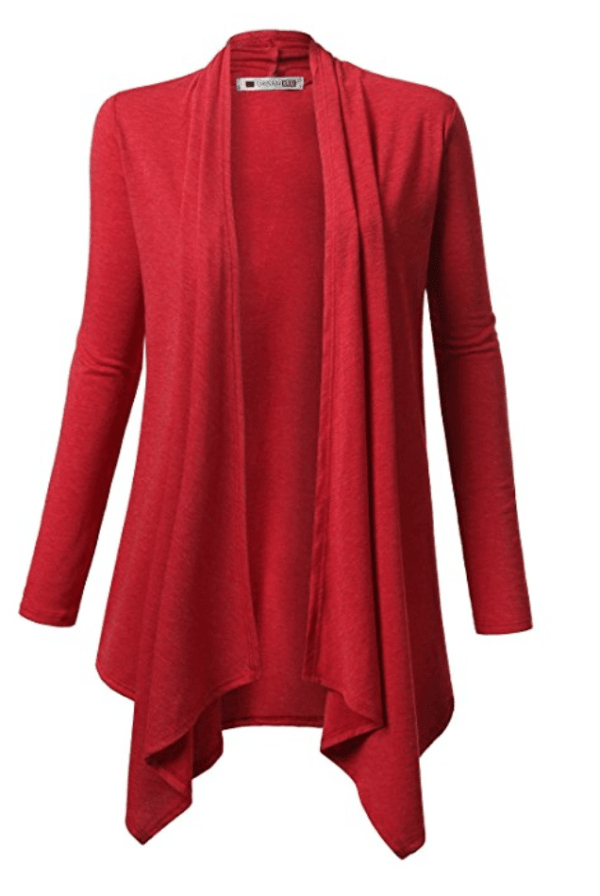 Pin
A beautiful cardigan - I like this cardi because it comes in 40 different colors and sizes all the way from small to 3X. I drapes nicely and has great reviews on Amazon.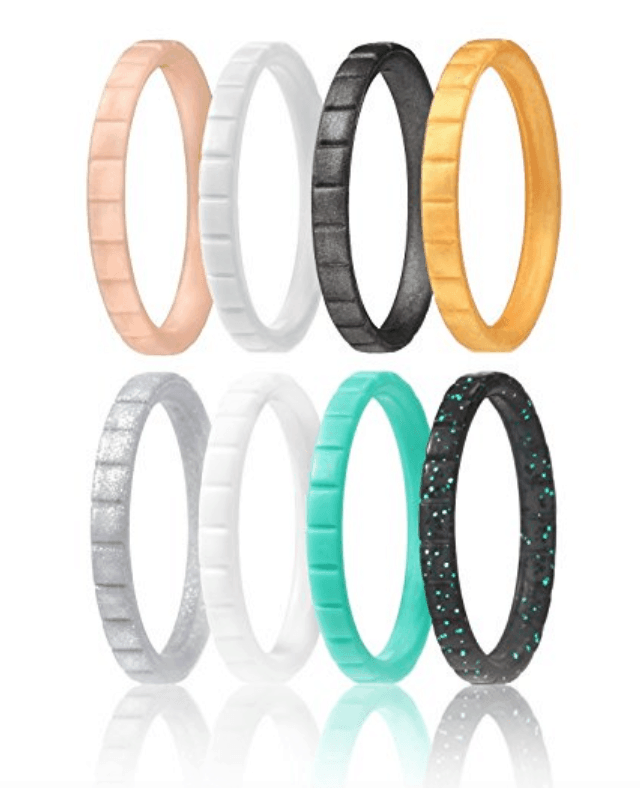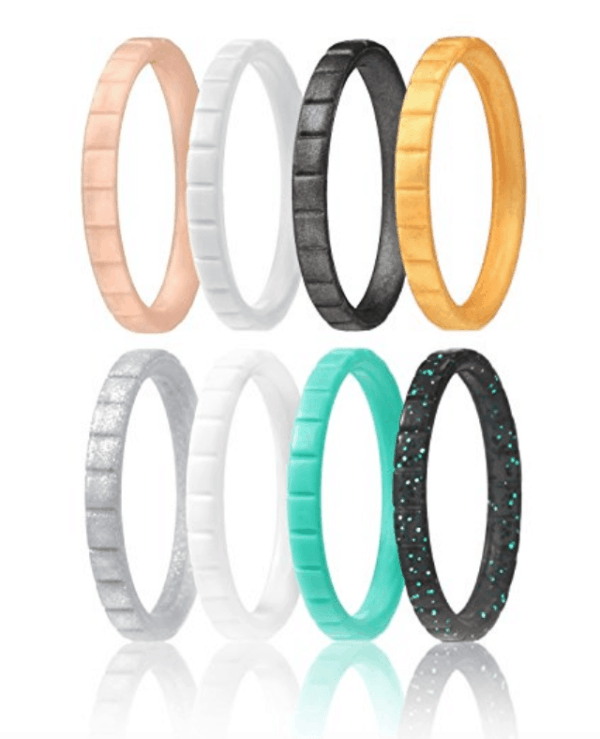 Pin
Stackable silicone wedding rings - I think these are amazing. First of all, they are super cheap, so if you have a tendency to lose your ring, they are perfect. Second, they are lightweight, stretchy, and very comfortable. They come in all different colors, so you can change them to match your outfits. I have been shrinking through ring sizes pretty quickly (5 ring sizes in 9 months), so I think these would be perfect for me, too, once I shrink out of the ring that's currently stuck on my finger. (I got it on at Walt Disney World but can't get it off.)
Valentines Gifts for Readers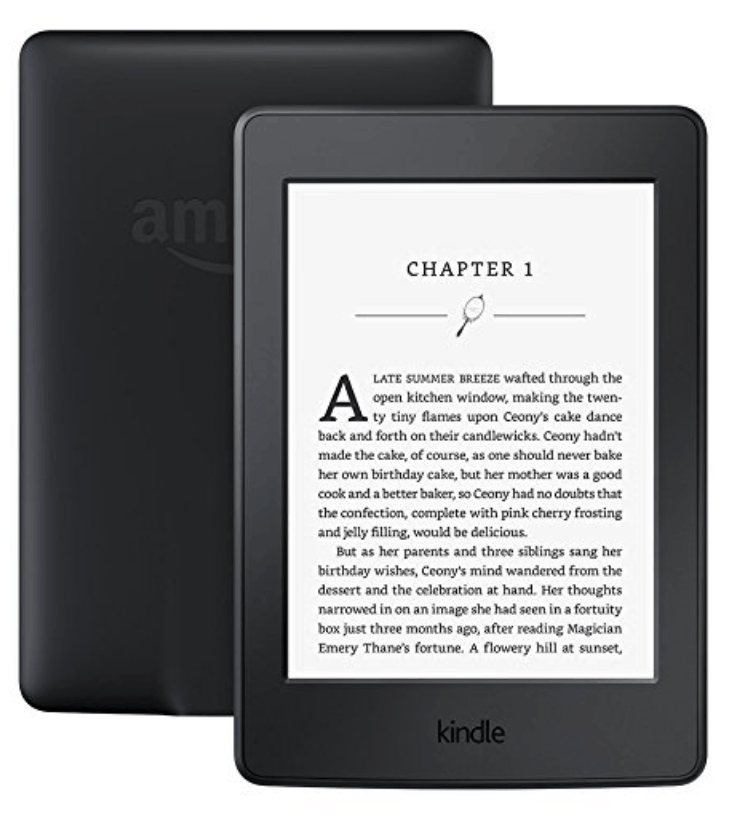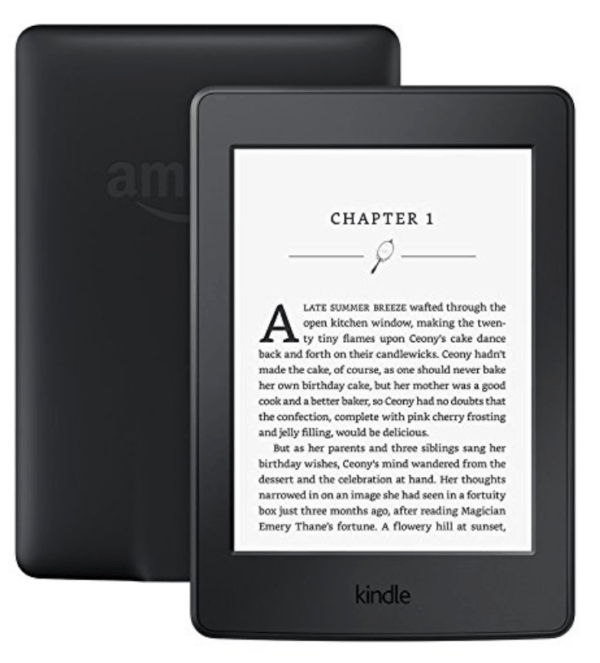 Pin
Kindle - Of course I would suggest a Kindle. I was an e-reader hater for many years complaining about how they lose the tactile pleasure of reading, but then I won one at a conference and was an almost instant convert. I haven't been without a Kindle since about 2011. The thing I like best about Kindles is that you can get books for free from your public library (ask the librarian, but every library I've ever been to has offered this service through one of several different apps), and you can bring as many books with you as you want. I suggest Outlander below, and they are enormous volumes, well over 1,500 pages a piece. I have all 8 of them on my Kindle and never have to worry about hauling around the big thick books. I have the whole Bible on my Kindle and never have to worry about my bookmark falling out. They really are amazing. If you decide to get one, make sure you get one that has a light so that you can read in the dark. The basic model does not, so you would need a book light to go along with it.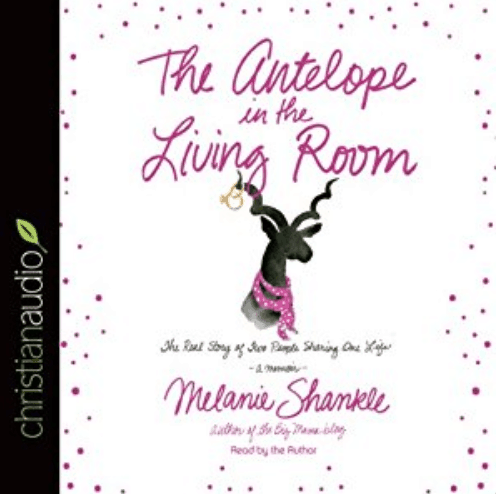 Pin
The Antelope in the Living Room - If you've never heard of Melanie Shankle, you are in a for a real treat. You are going to love this book. Melanie Shankle is absolutely hilarious, and the audiobook (which I linked) is read by the author. This is a book about marriage and what it takes to live with someone. You can't go wrong getting yourself anything by this author, but this is one that you can truly enjoy with your sweetheart.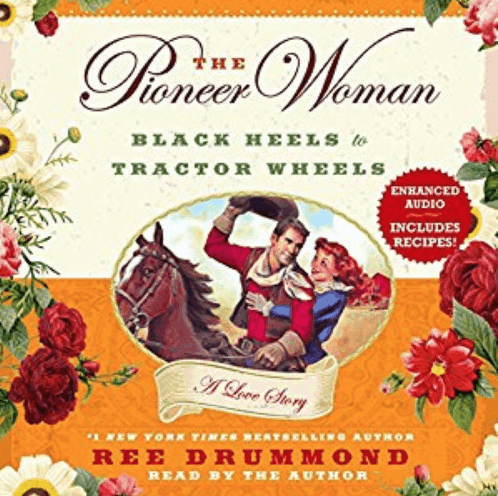 Pin
The Pioneer Woman: Black Heels to Tractor Wheels - A Love Story - Again, you can't go wrong with Ree Drummond. This book started as a series on her blog, and it morphed into a full print book. I was hooked on the series when she published it a little at a time and totally devoured the book version. Also read by the author who is witty and sentimental and absolutely wonderful. You are going to love this romantic story about two kids from opposite backgrounds who meet and fall in love.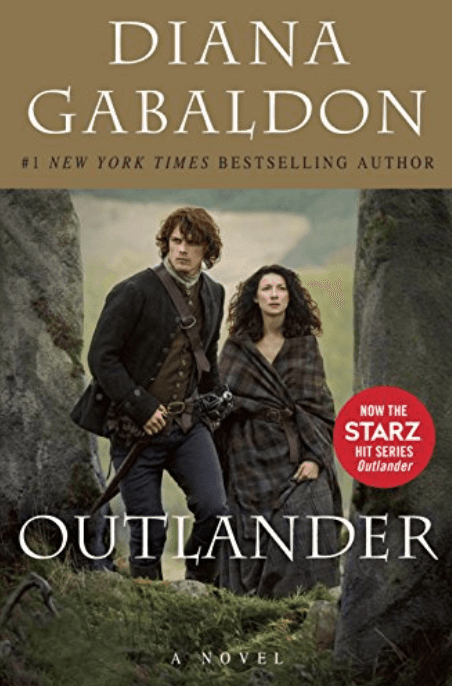 Pin
Outlander (the book) - If you are at all into romance stories and chick flicks, you are going to LOVE Outlander. It's a book about Claire, a World War 2 nurse who is happily married and accidentally travels back in time to the late 1700s where the world is treacherous and wild. She is forced to marry in order to protect herself from a villain. There is a wee bit of smut in the book, but the story is rich and detailed and smart. You will most likely have to look up a few words here and there because the author uses robust language all the way through. Do take a hint, though. If you decide to get Outlander for yourself this year, get either the audiobook (32 hours!) or the Kindle book. The actual paper book is over 1,500 pages and really, who wants to lug that around? Bonus, there are 8 volumes in this series and there's also a tv show being made from it on Starz. I started reading these books in 2014 and have not put them down since. I'm currently on my second reading through the series.
Valentines Gifts for Cat Lovers
Okay, I know that cats aren't everyone's cup of tea, but they are most definitely mine, and I know a lot of my readers love them, too. So here are a couple of fun gifts that I found that I (and they) would love to receive.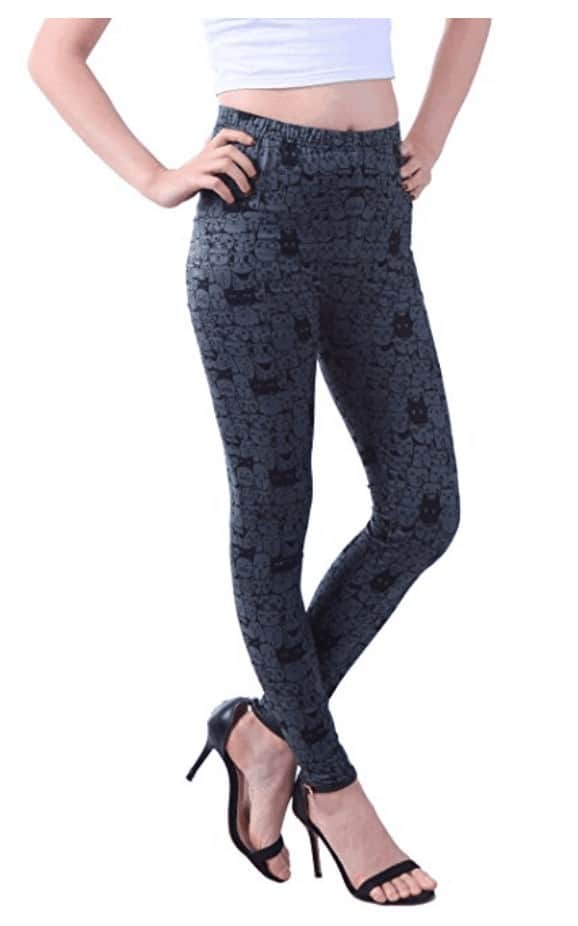 Pin
Cat Leggings - My dream come true. I ordered these as soon as I saw them. For those of you whose wives aren't cat lovers, there are lots of other patterns including one with elephants and some abstract ones.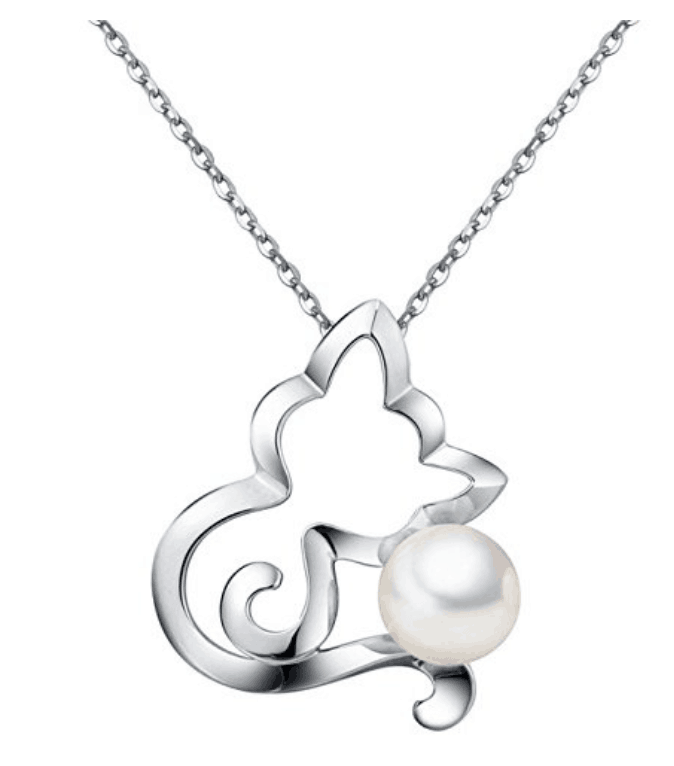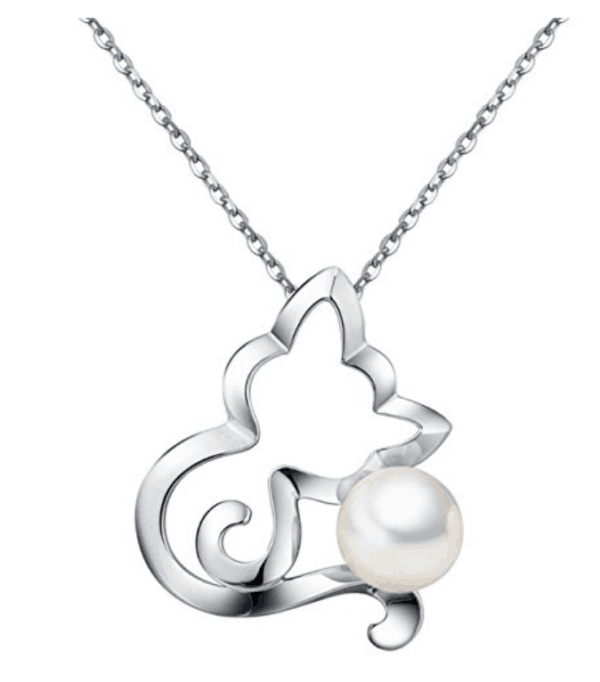 Pin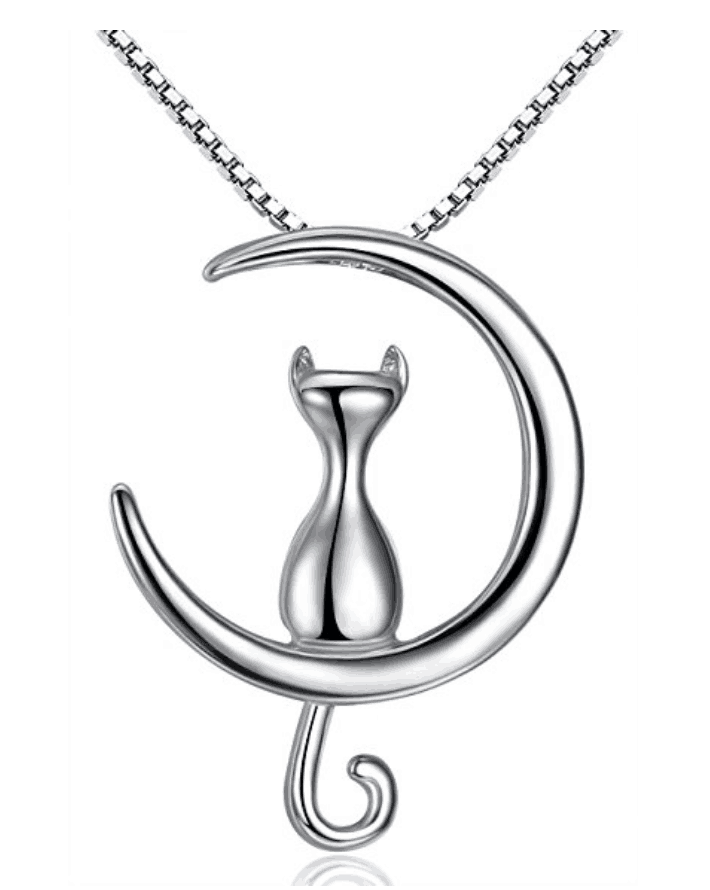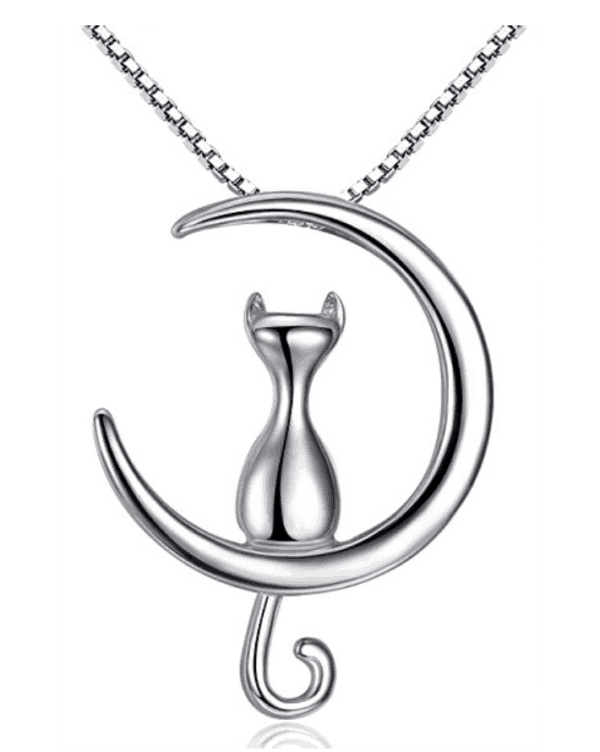 Pin
Cat Necklace - I already told you how much I love pearls, and I really like this cat holding a pearl necklace. Any cat lover would love to get it as a gift. I also love this cat in the moon necklace.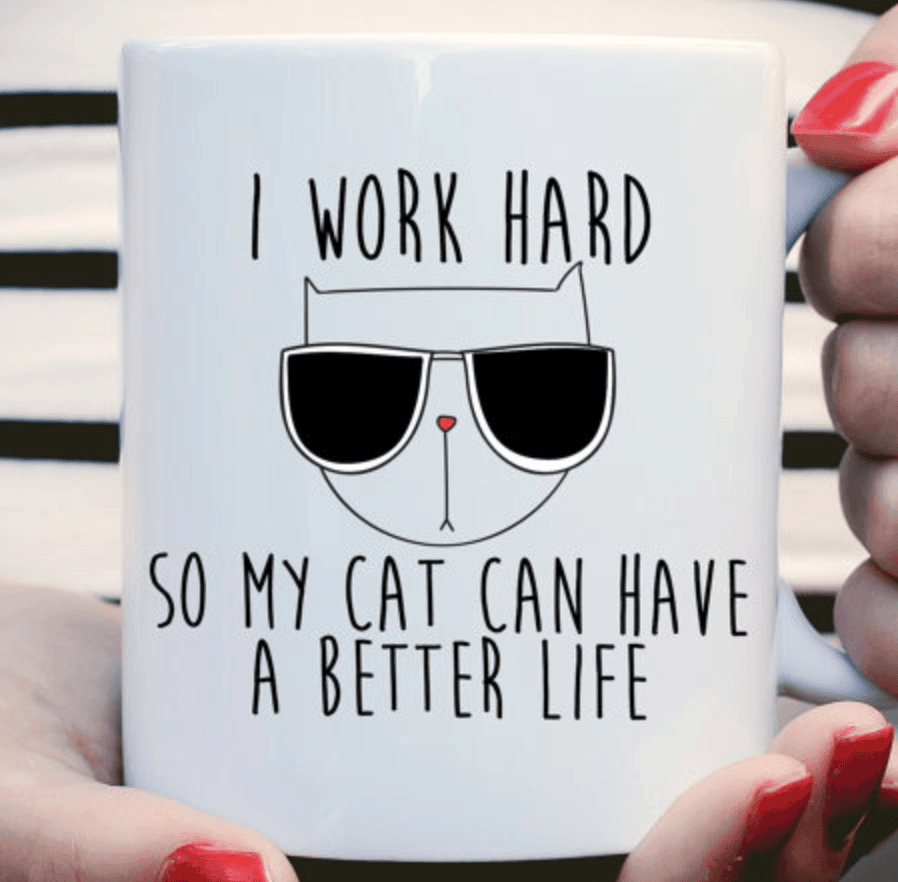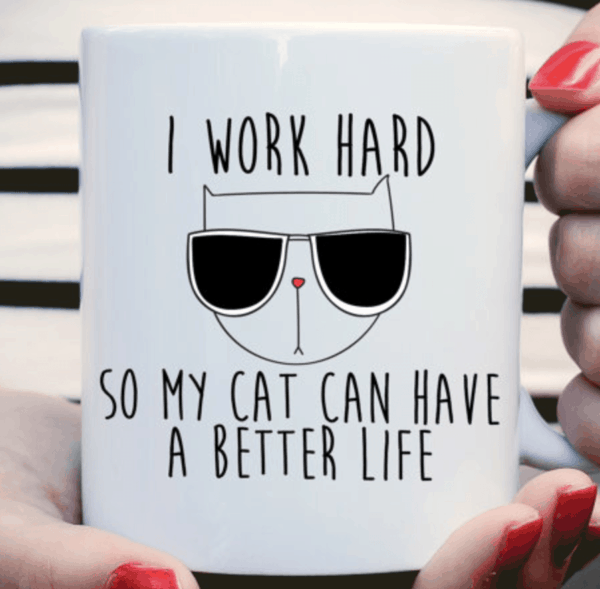 Pin
Cat coffee mug - This mug made me laugh. Any other cat lover would laugh, too.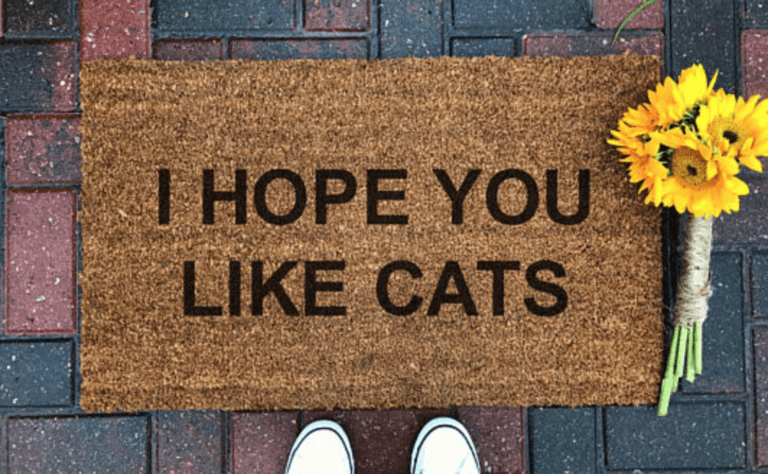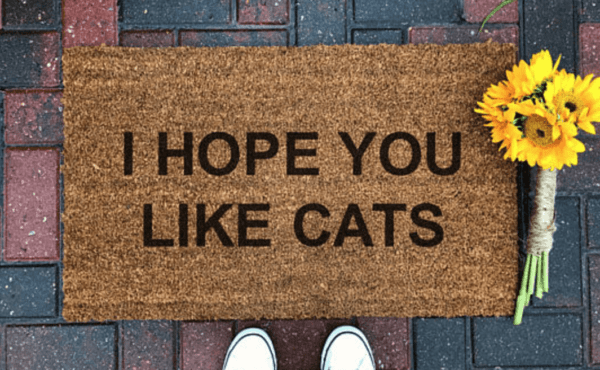 Pin
Cats doormat - I need this. Neeeeeeeeed. If you love cats as much as I do, and you have a couple of them, I bet you need it, too.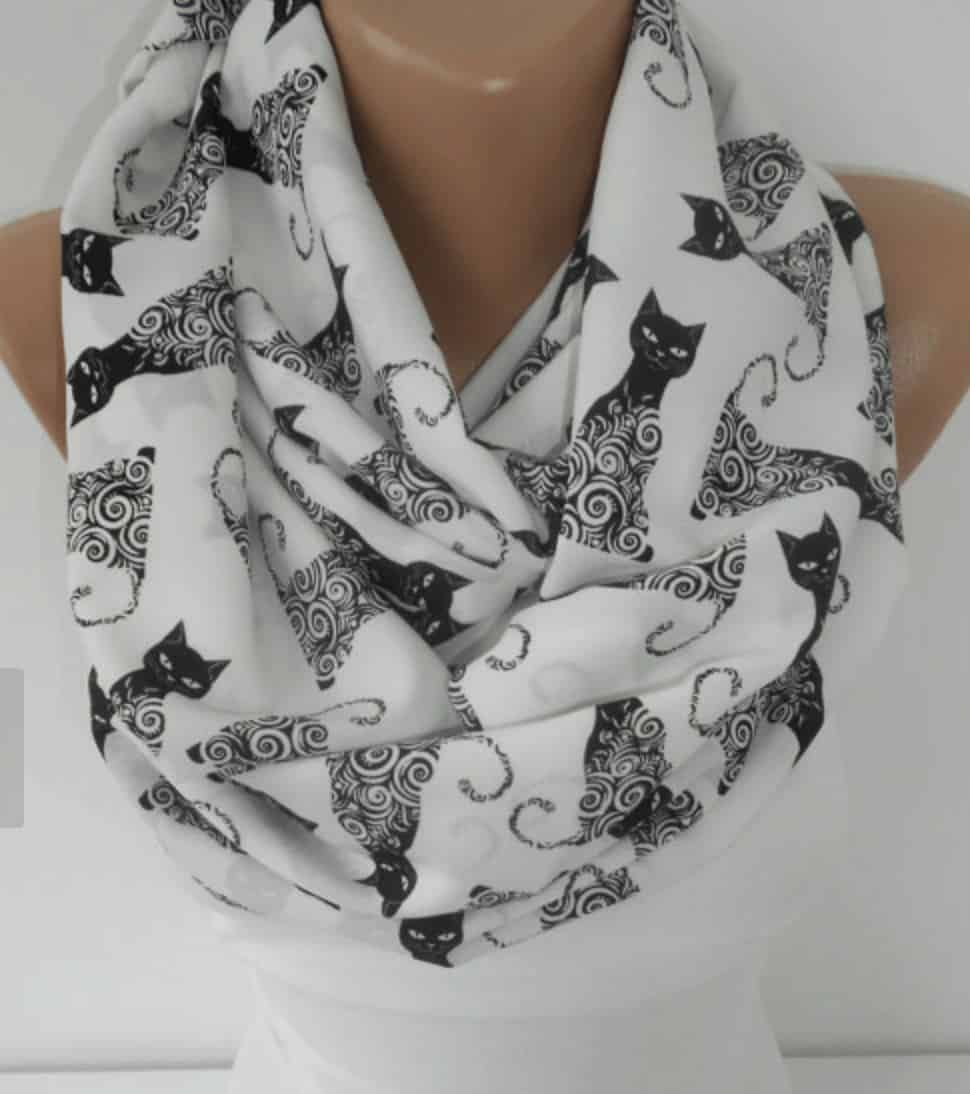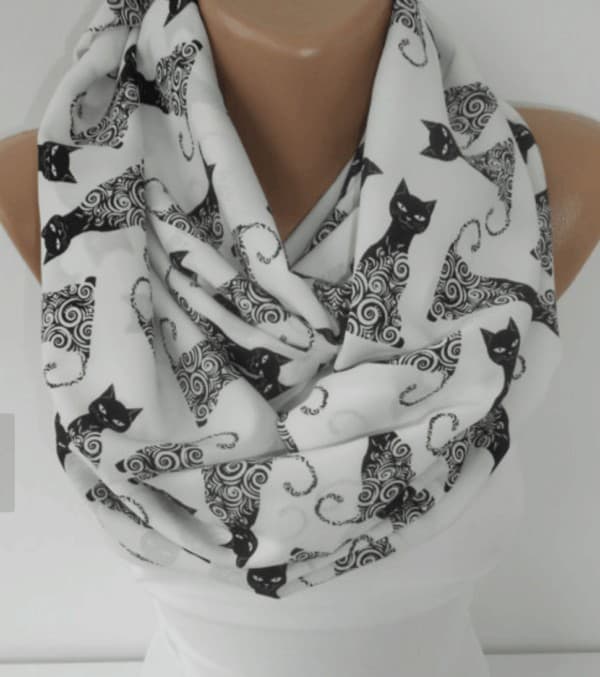 Pin
Cat scarf - I love scarves. I have tons and tons of them and wear a scarf all the time. Anyway, I really like this particular scarf because it is covered with cats but not in an obnoxious way.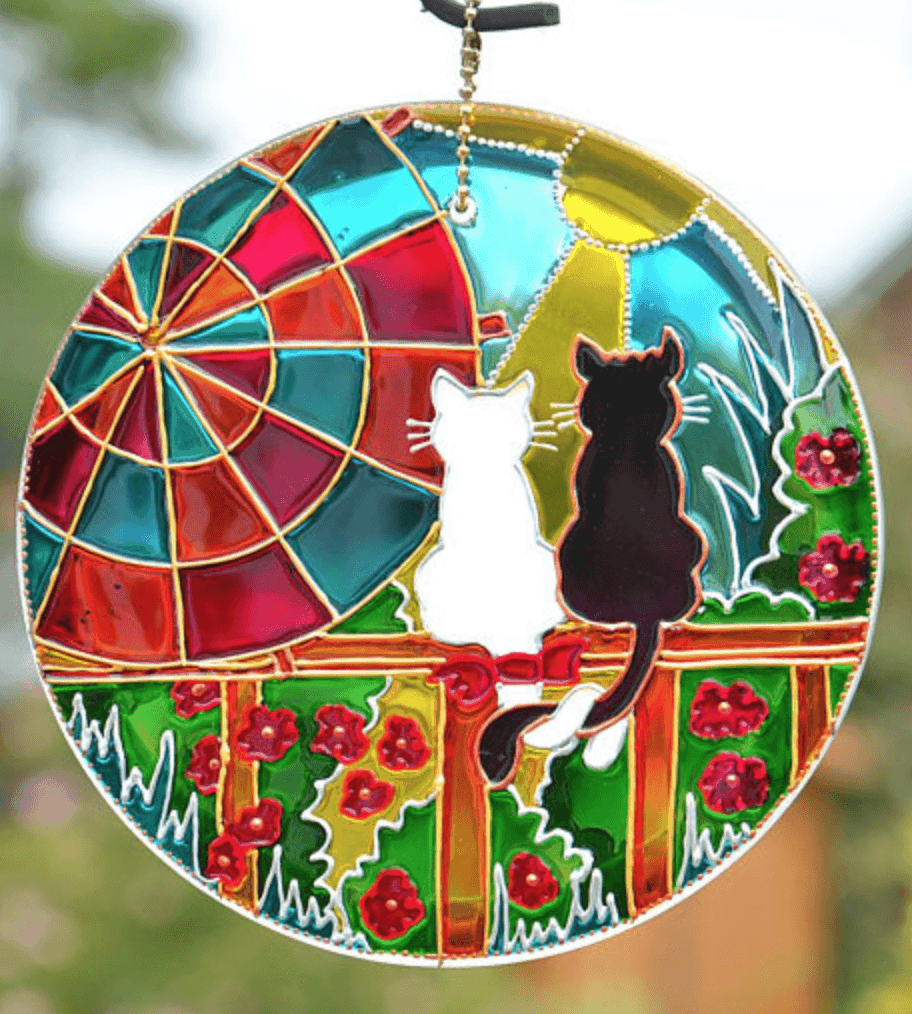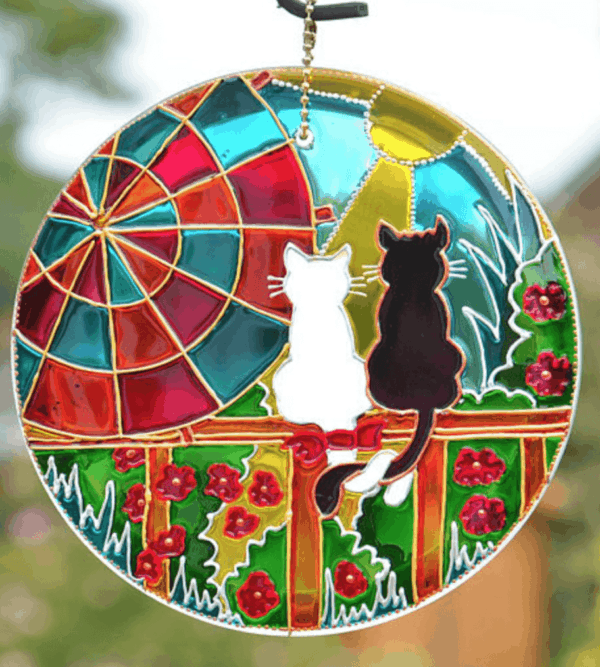 Pin
Cat suncatcher - I think this is just gorgeous. What cat lover wouldn't want it in her window?
Techy Valentines Gifts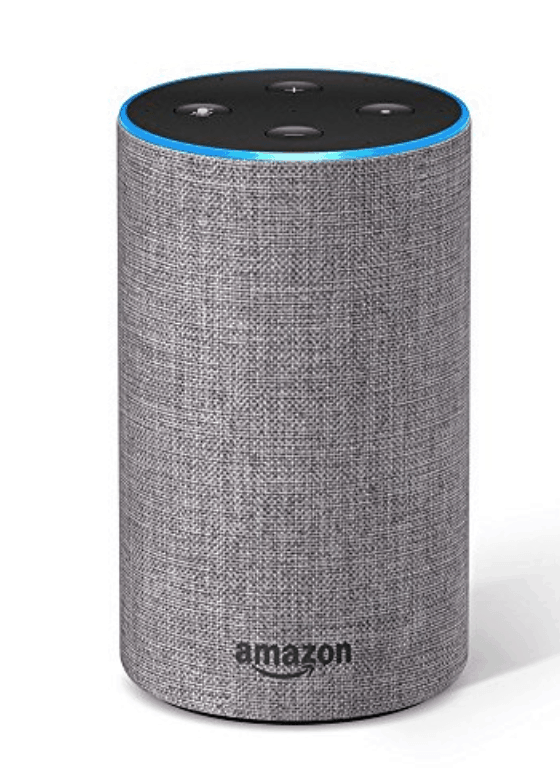 Pin
Amazon Echo - We have 3 Echos and love Alexa. We listen to music, ask questions, talk to each other in different rooms, control our tv and lights, get the weather report, and much, much more. It's super easy to set up and use, and any tech-loving woman is going to be completely enamored with it. These were just redesigned and rereleased in the fall. We got ours in September.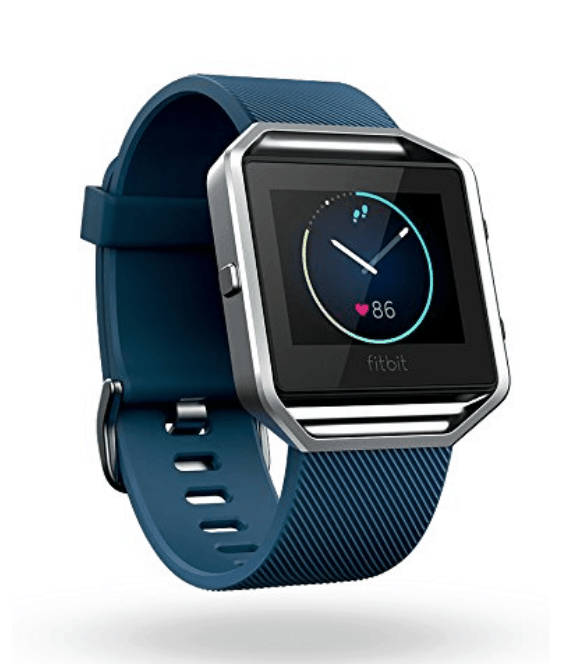 Pin
Fitbit Blaze Smart Watch - If your you are like 90% of other Americans, you have resolved to lose weight this year. A new Fitbit would bring you closer to that goal, and this one is a real winner; it's the Fitbit that I have had and loved. I tapped it about six hundred times a day. It tracks all different kinds of exercise automatically or you can stop and start them manually. It also has a stopwatch, GPS tracker, continuous heart rate monitor, and on-screen workouts and relaxation activities.
Pin
Update: I could not get my Fitbit to reliably display alerts when I got a text message or phone call, so I went ahead and bought myself an Apple Watch with cellular service. It is amazing, and I ended up getting one for Joe when his old FitBit broke. We love our watches because they do everything the Fitbits did, plus they give us turn by turn directions, play audiobooks, and allow us to send and receive calls and texts just from the watch. They don't have as robust fitness info though which is why I went ahead and put the FitBit on the list too.
If you want a smart watch specifically for fitness and sleep tracking, go with the FitBit. If you want a more multi-purpose device that will also allow you to send and receive calls and text messages, get notifications, and listen to music and audiobooks, go for the Apple Watch.
Pin
I bought myself a pair of authentic Apple Airpods last year, after using the following two sets of wireless headphones for about two years previous. The ones below are great, and if you don't have an iPhone, I would definitely recommend going with those. But if you do have an iPhone, Airpods are A.M.A.Z.I.N.G. They are self-charging, the connect automatically, you can tap them to play or pause whatever you're listening to, and they automatically pause when you take one out. Airpods are pricey, but they are worth every penny. Also, they don't fall out even when you're working out.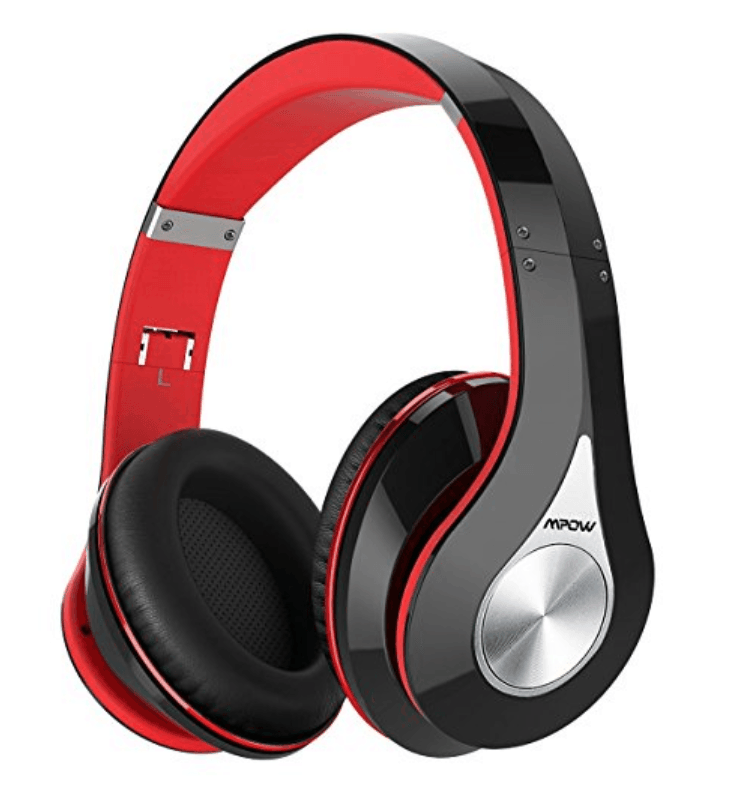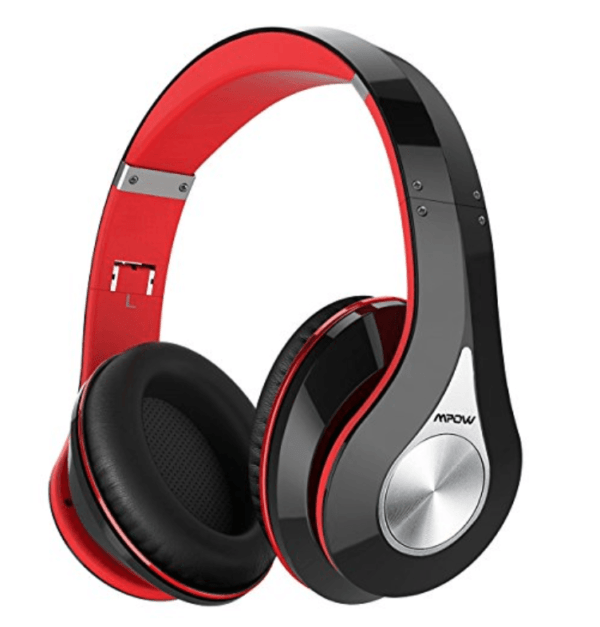 Pin
Wireless headphones for winter - It is no secret that I love these headphones. I've written about them before. I bought them in the fall for my walks, and they are still great. They stay in place, they reduce a lot of background noise, and they have great sound.
Pin
Wireless earbuds from MPOW - These earbuds have a piece that hooks over my ear so they don't fall out (had that problem with a different brand) and a battery life of about a week given my daily 60-90 minute usage. They also have a built-in mic in case you get a phone call while you're wearing them. Great sound, great battery life, great earbuds. These used to be my warm weather headphones.
Sexy Valentines Gifts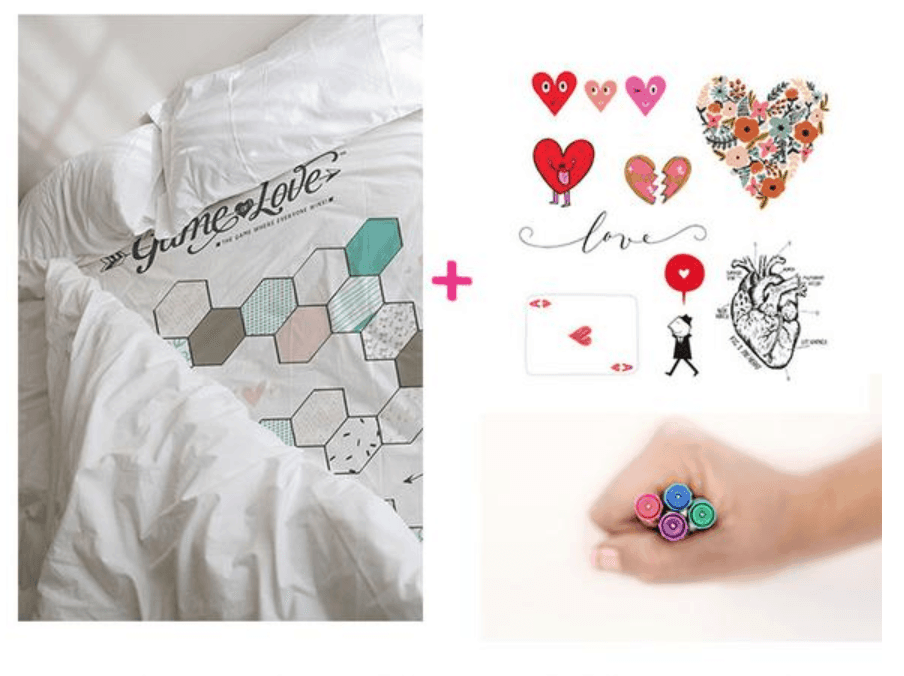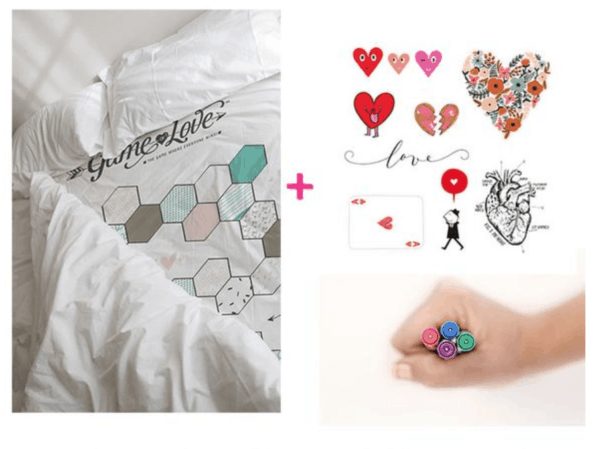 Pin
The Game of Love - This is super cool. It's a fitted sheet that comes with washable markers and a die. You fill in the game board with whatever you want - be as tame or racy as you feel like at the time - and then roll the dice and move through the board. You could do things like conversation starters, sweet treats, and of course naughty challenges. Every purchase comes with their Idea Vault to give you lots of things to add to your board.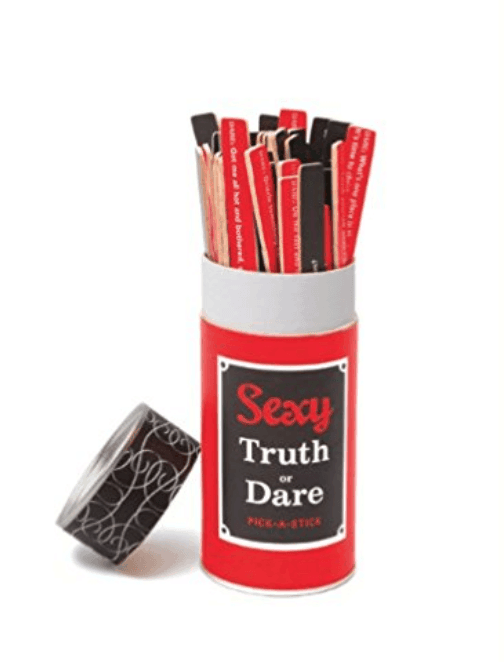 Pin
Sexy Truth or Dare - This is exactly what you think. It's a bunch of long sticks, and each one has a conversation starter on one side and a sexy dare on the other side.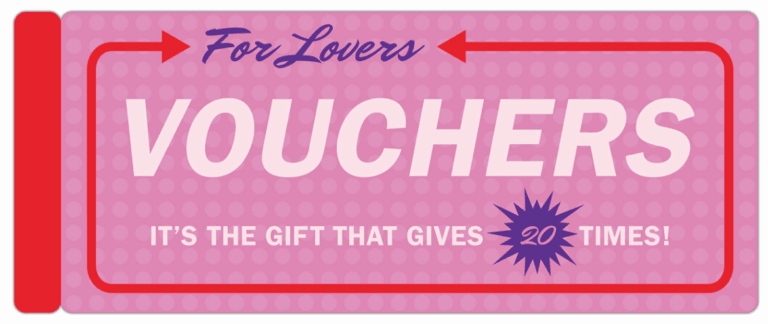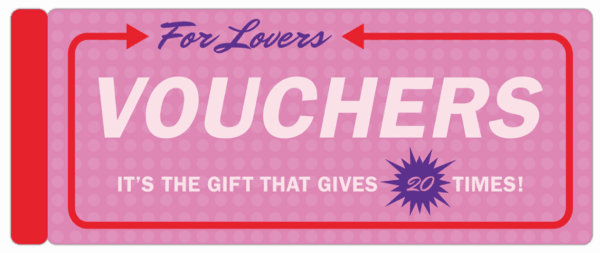 Pin
Vouchers for Lovers - Coupons for fun things like quiet time alone, a big juicy kiss, and breakfast in bed. Some are a little sexy, but for the most part, these are classic and tame. They will be much appreciated by the lady in your life who probably puts herself last pretty much always.
Other Practical Valentines Gifts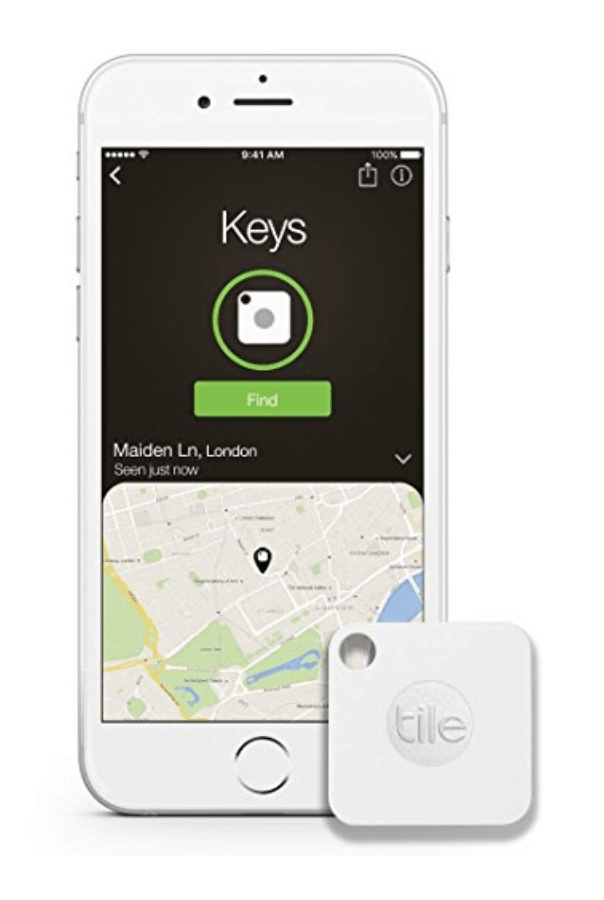 Pin
Tile Mate or Tile Mate Slim - Tile Mate is amazing. You attach it to your keys, your wallet, the remote control, or whatever you frequently lose, and when that thing gets lost, you activate the Tile Mate on your phone (via an app) to make the Tile play a sound and play a game of hotter/colder with your stuff until you find it. If it's lost outside your house, you can even enlist the Tile Mate community to help you find it. I need about 6 of these.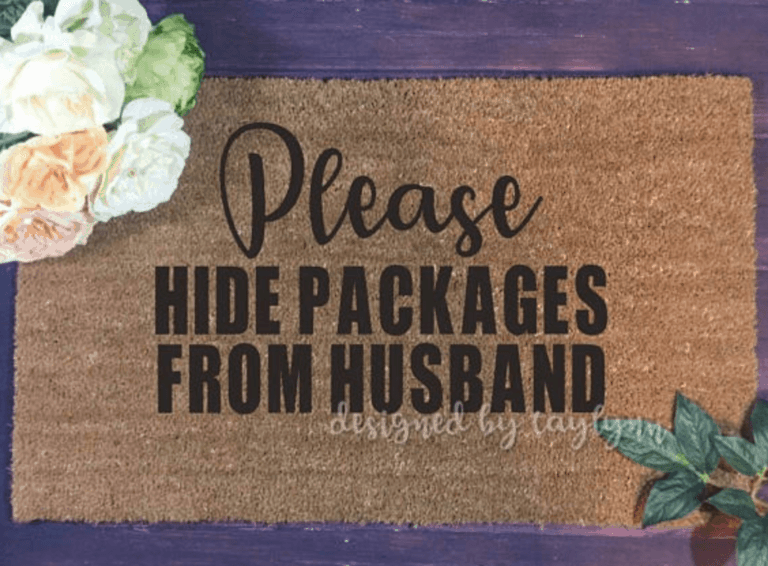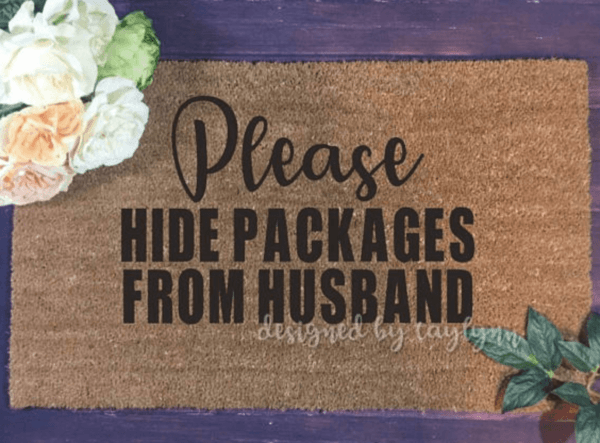 Pin
Please hide packages doormat - I am torn between this one and the cat one above, but I definitely need a custom doormat. I first saw this before Christmas when the poor UPS and FedEx people were at my house multiple times a day, and it thoroughly tickled me. If you can make a tongue-in-cheek joke about your online retail therapy, this would be a great gift for your hubby to give to you.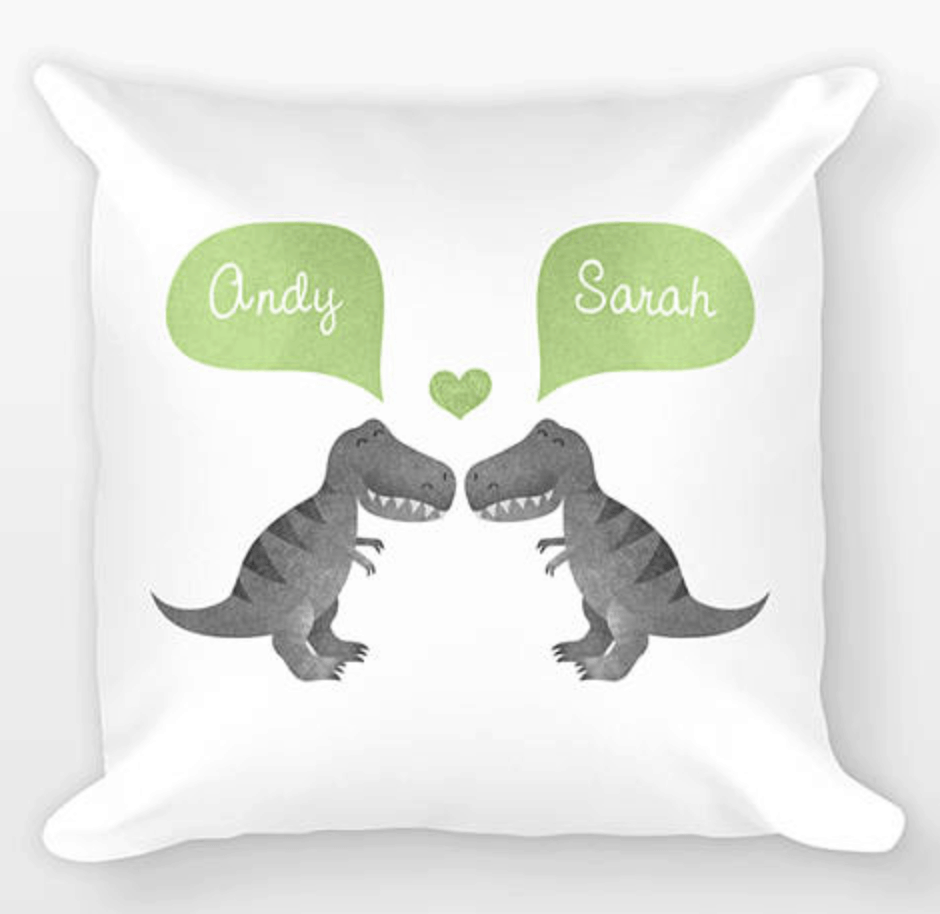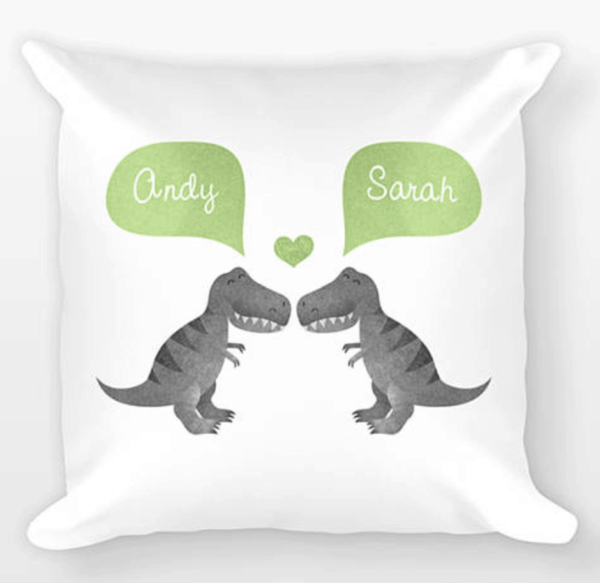 Pin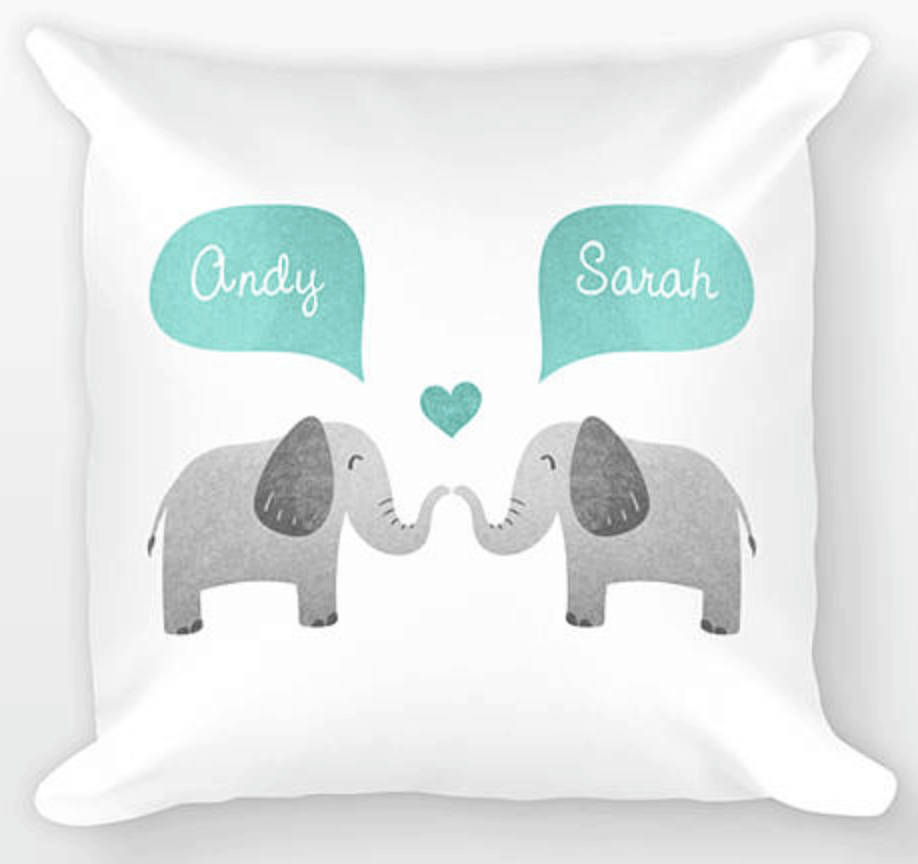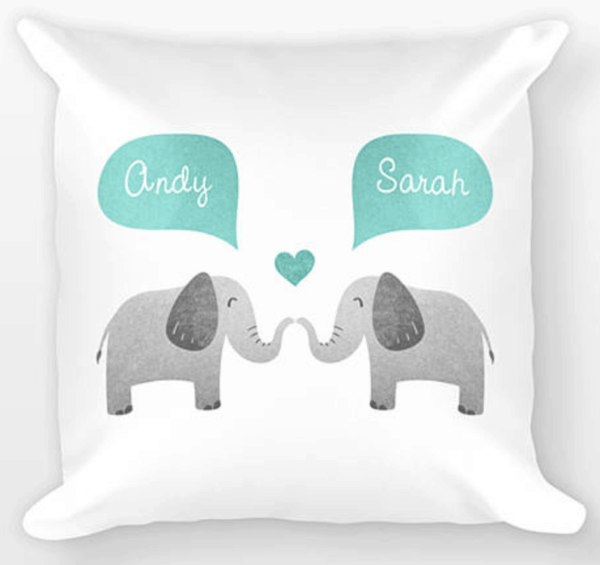 Pin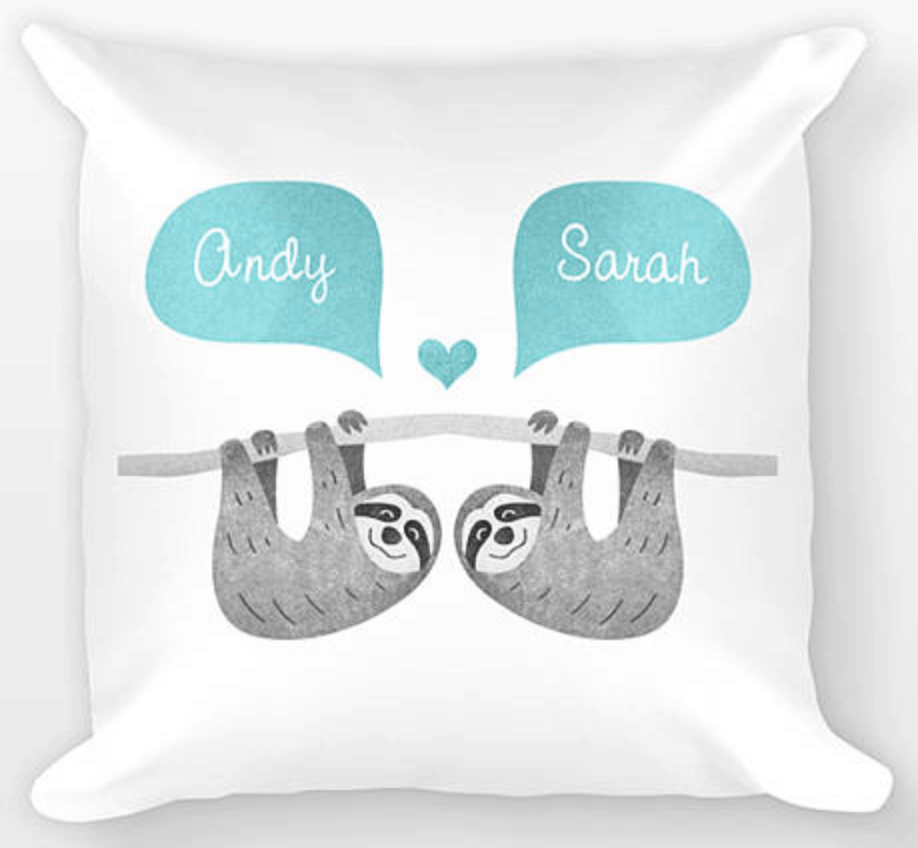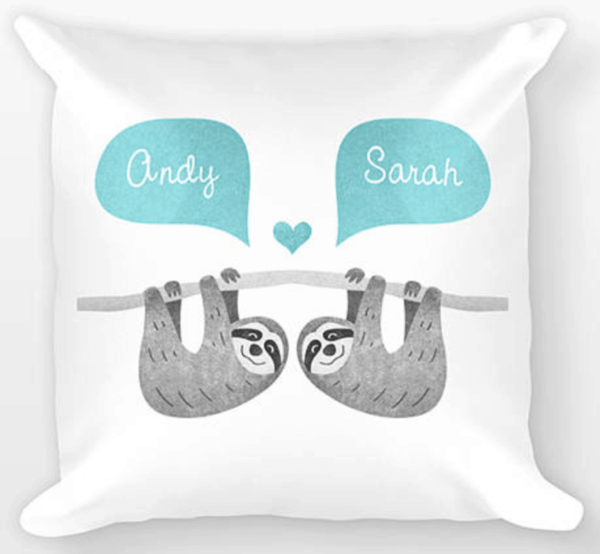 Pin
A sweet pillow - This Etsy shop has every animal imaginable printed on a pillow with your names and a personalized message at the bottom. There are all different kinds of dogs, cats, unicorns, sloths, elephants, lions, tigers, seriously you have to just look. They're so cute.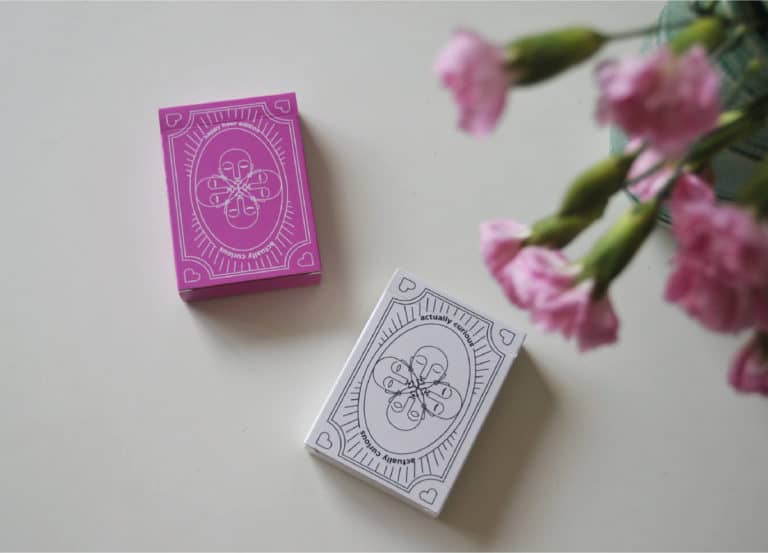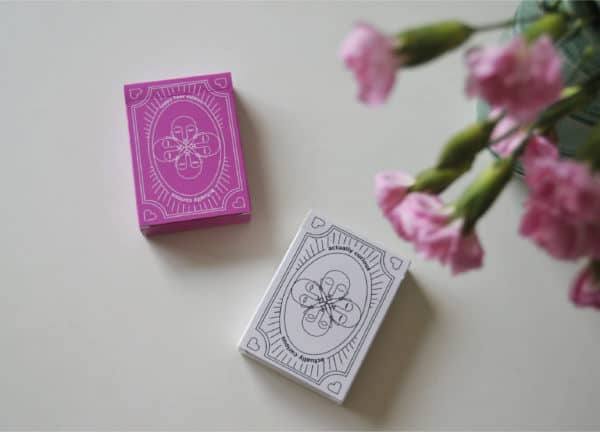 Pin
Actually Curious – This isn't your typical card game. Its tagline is Cards For (Not Against) Humanity. You know that other card game that you definitely can't play with your kids? Well, this is nothing like that one. It's a bunch of cards, and each one has a prompt or question on it. The original white deck has four levels of cards from easy to challenging, including questions like "Share one positive characteristic about each person in the group" and "What are you willing to fight for and why?." The pink Happy Hour deck is all one level, meant to be mixed in with the original deck, and has questions like "What did 12 year old you want to be when you grew up?" and "If I could re-do one moment of my own life, it would be…" I can't wait to take these cards on my next date with my hubby because I know they will lead to great conversations.
Pin
I love a pretty journal, and these do not disappoint. Whether you write in a journal frequently or just now and then, these linen covered notebooks will look gorgeous on your shelf or desk.
Pin
Any woman who suffers from headaches will appreciate (love with a fiery passion) this sleeping mask, which can be placed in the freezer for a few minutes to provide a cool shield to harsh light. I have one of these, and so does each of my kids.
Pin
This shiatsu massager has heat and rotating rollers to soothe sore, stressed muscles at the end of a long day. I think it's intended for necks and shoulders, but it could easily be used on arms, legs, feet, or backs, too. I have one of these and love it.
Pin
The best part of getting your hair done at the salon is the awesome scalp massage, am I right? This simple scalp massager will give you that sumptuous feeling whenever you wants it. It's amazing. I use mine every time I wash my hair.
Pin
When I was a teenager, my mom bought Granny's Little Helpers for everyone in the family. They were these handmade long, rectangular aromatic beanbags that could be frozen or microwaved and applied to the body for any ailment. Mine has long since fallen apart from frequent use, and I was excited to find this similar product on Amazon.
Pin
Many women feel down in the winter because of a lack of sunlight, and this handy dandy little light can make a world of difference for any sufferer. It's called the Happy Light for a very good reason; its full spectrum rays mimic the sun and bring the summer sun to the darkest days of winter.
Pin
This is another gift that's not really sexy, but once you have a spiralizer, you will use it all the time. You can make zucchini noodles (zoodles), carrot ribbons, and about a thousand other veggies in interesting shapes. Spiralizers are amazing. We had an expensive Pampered Chef spiralizer and ditched it for this cheapy but goodie from Amazon.
Food-Related Valentines Gifts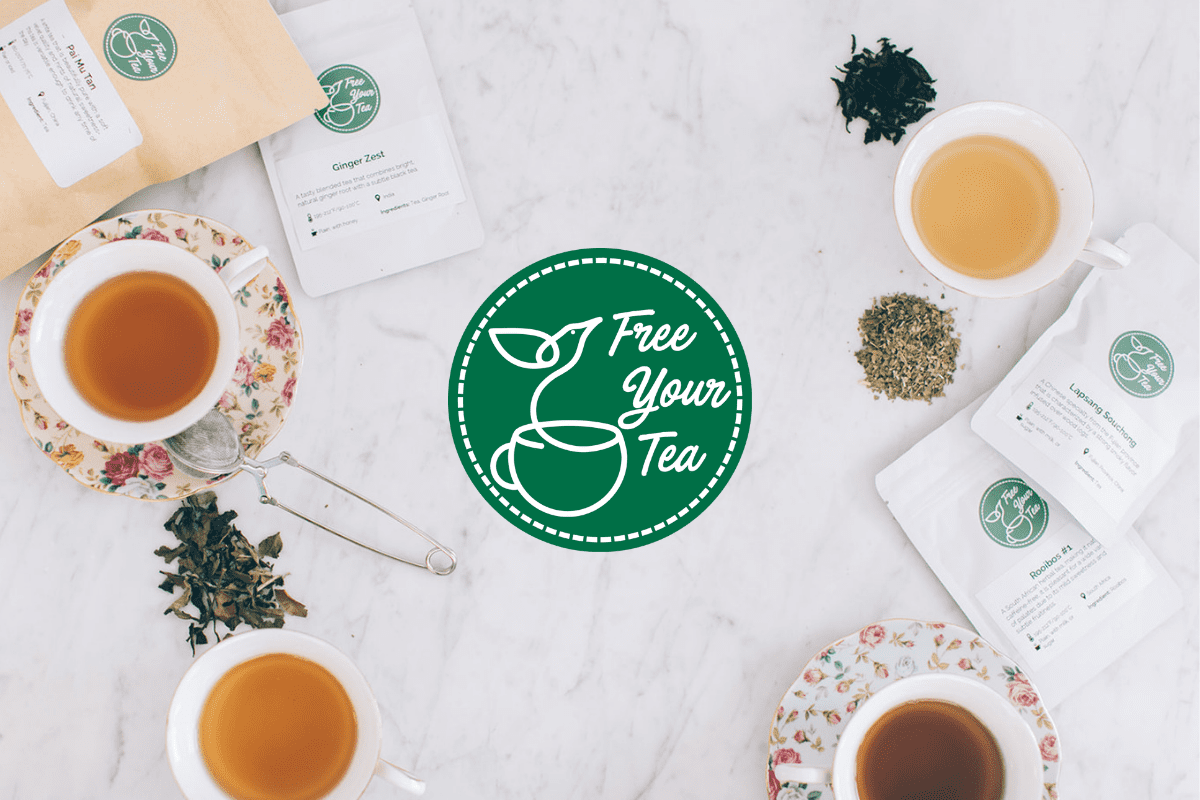 Pin
Free Your Tea - Free Your Tea is a box that gets to know you. You tell it whether you want caffeinated, caffeine-free, or a mix, and you get a sampler of 6 loose teas with tea bags that you fill yourself. Each tea includes instructions on how best to brew it, how long, how much, and the best sweetener to complement the flavor. Our sample package included ginger mint lemon (Allie's #1 favorite), minty chamomile (you could see the actual chamomile flower heads in the tea blend), Yuzu Rooibos, honey bush, green rooibos, and holy basil mint. We have tried half of them, and they have all been good. What I like best about this subscription is that you can choose whether or not you want caffeine and then you get to rate each one so the service gets to know you the longer you're a member, and you get teas that are more and more to your particular flavor preferences.
Microwave popcorn is full of nasty chemicals, but popcorn is a longstanding family favorite. I think a gift basket would be an amazing gift – a stovetop popcorn popper (this is the one we have and use weekly), a big bowl (A note – My family uses a Tupperware 8 quart Thatsa Bowl for popcorn because it's huge and amazing and goes in the dishwasher. However, it is more than $40, so you may want to go with a smaller one like Rachel Ray's 4 quart Garbage Bowl or this 6 quart popcorn bowl.), popcorn in bulk, some sweet or salty (or both) popcorn seasonings, and an Amazon gift card to stream a new movie or two. It's more like an experience than a bunch of stuff destined to become clutter.
We have tried a whole bunch of Kernel Seasonings popcorn seasonings, and we love them even on chicken and vegetables. Bonus is that they have only 2 calories per serving, so they are a great way to give a Ranch or cheese flavor to foods without adding any calories. I love these!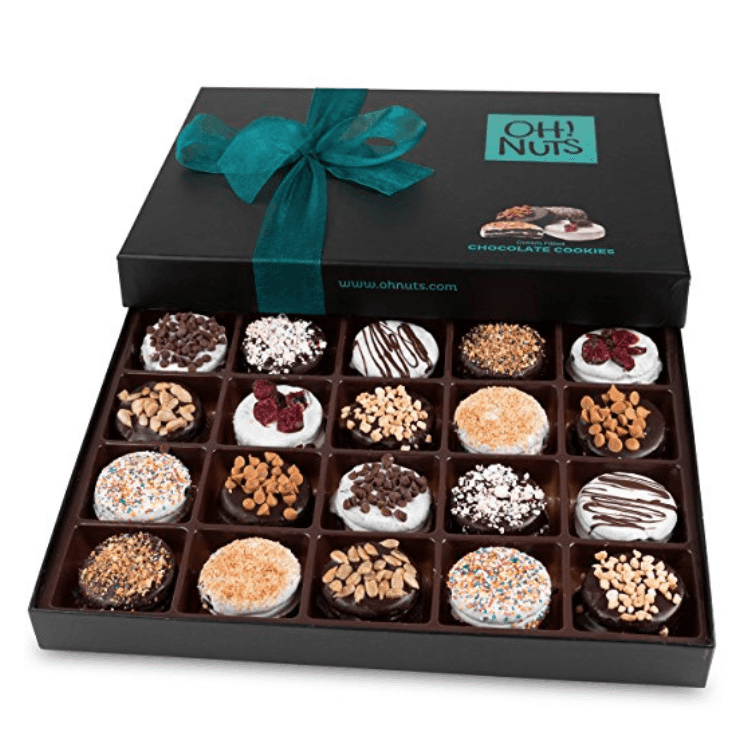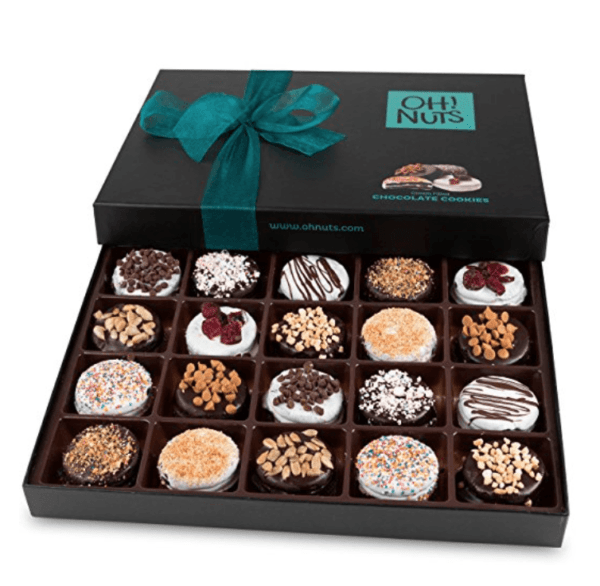 Pin
Gourmet chocolate covered Oreos - Before my surgery, I loved Oreos and could easily put away half a package or more. I would have absolutely loved this package of fancy chocolate-dipped gourmet Oreos. I think this gift box would delight any Oreo fan or anyone with a sweet tooth.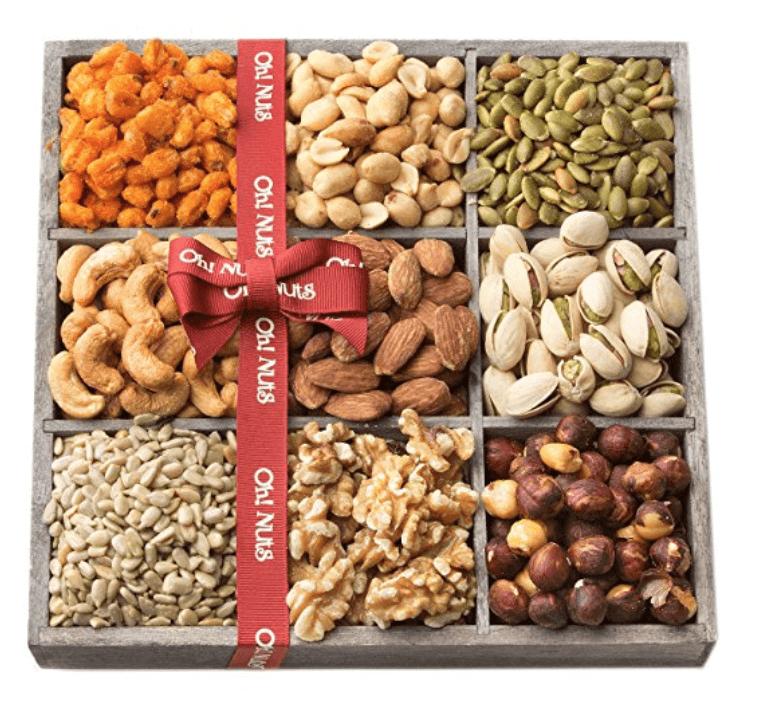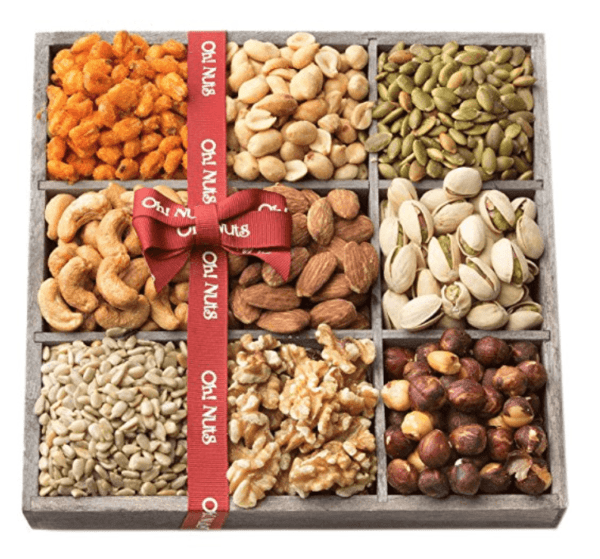 Pin
A box of nuts - If you are more health conscious like me, you might appreciate a box of gourmet roasted nuts from this family owned business. It's got almonds, cashews, walnuts, pistachios, sunflower seeds, pumpkin seeds, and corn nuts in it.
Sentimental Valentines Gifts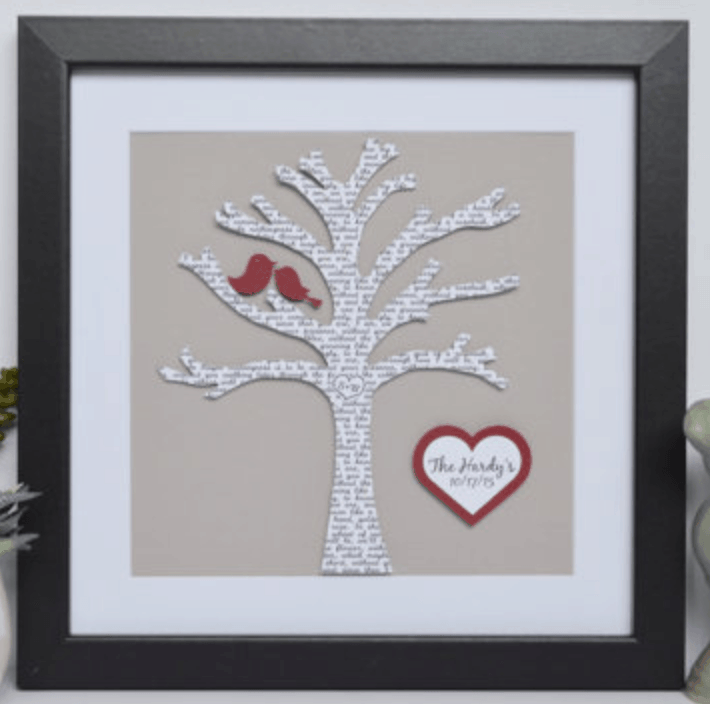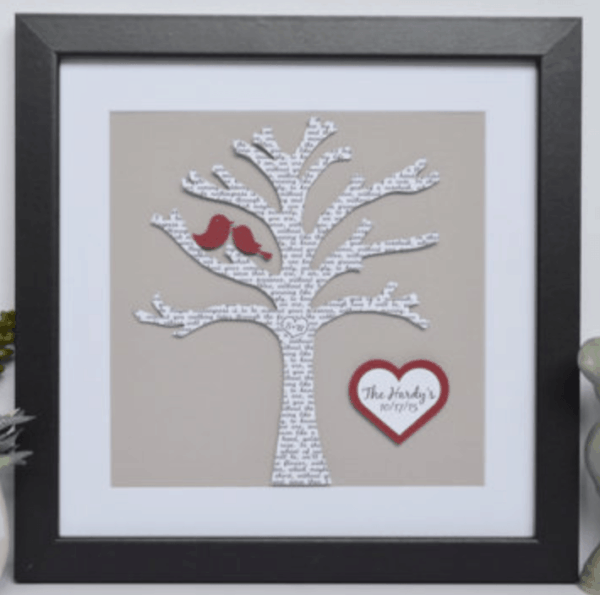 Pin
Special reading picture - I didn't know what to call this, but it is an awesome idea. The words you choose are printed on the tree, so you could have your wedding vows, a special Bible passage, a poem, song lyrics, or anything else you could think of printed on it.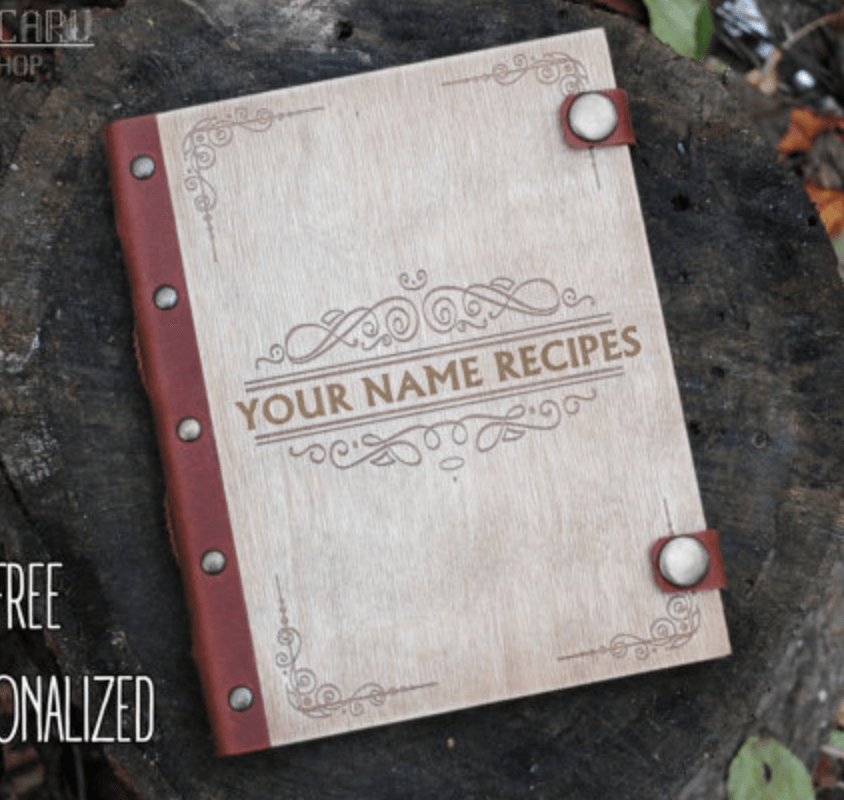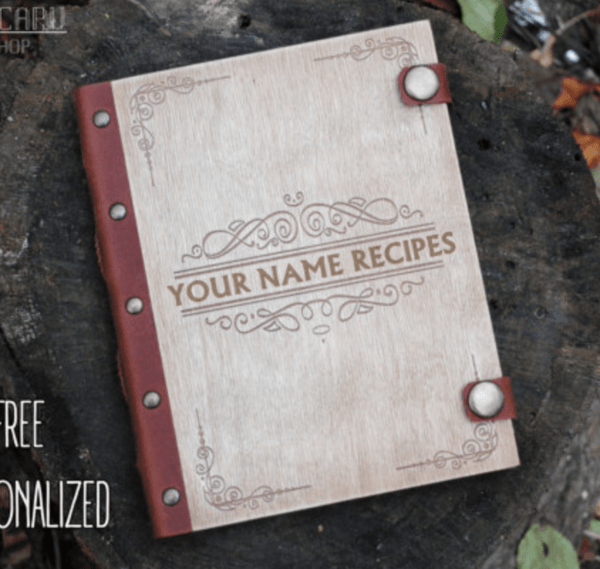 Pin
Personalized recipe book - Most women I know are incredibly proud of their recipe collections. This beautiful custom journal has wooden covers and a leather binding, and it's personalized with your name. I'm pretty sure it would become a family heirloom.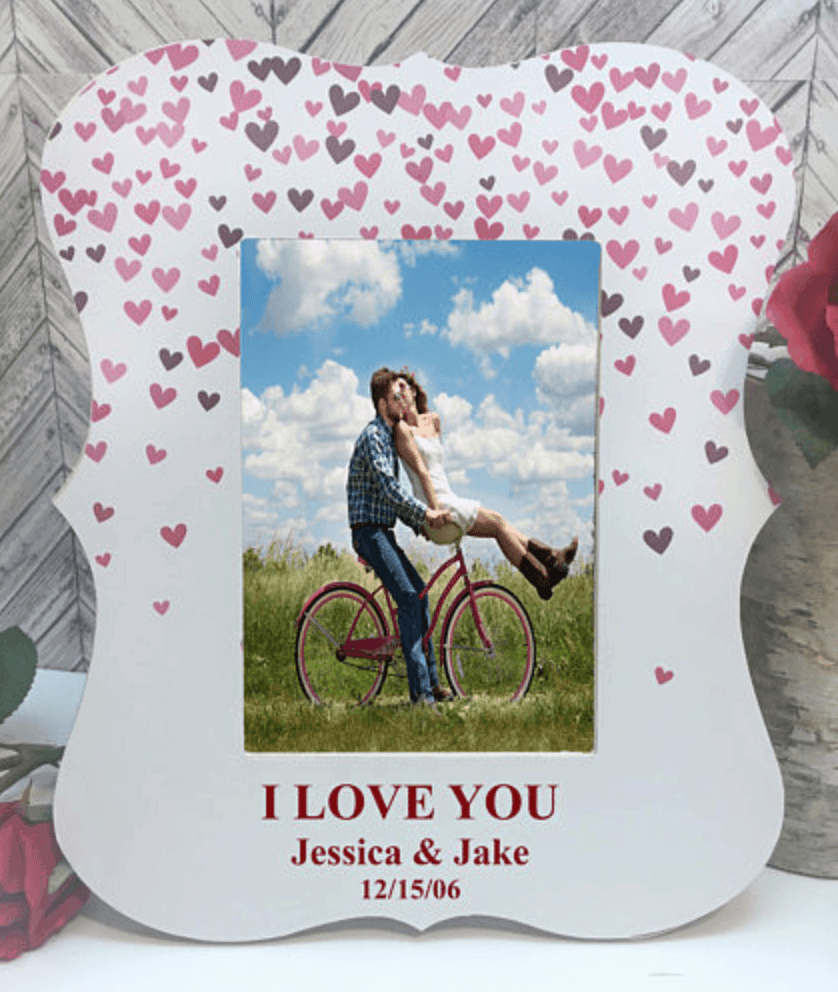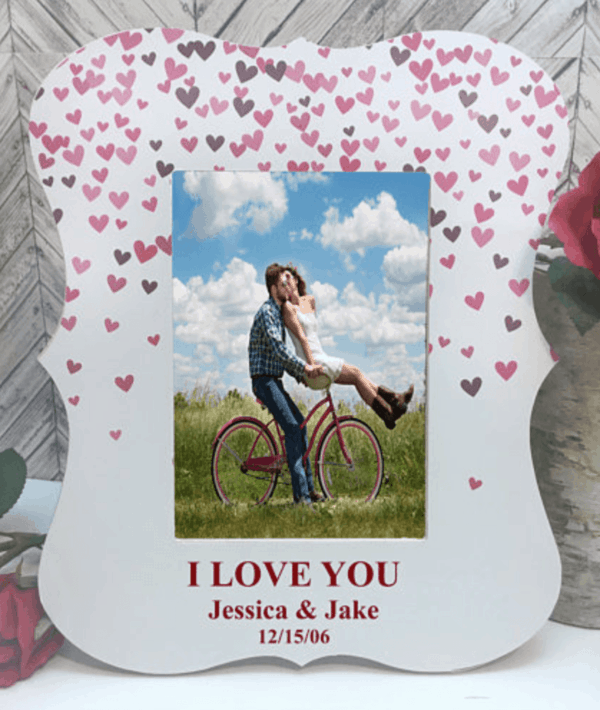 Pin
Custom picture frame - I love this picture frame. It's sweet and pretty. You can have whatever words painted on it that you want, so you can make it perfectly customized for your sweetheart.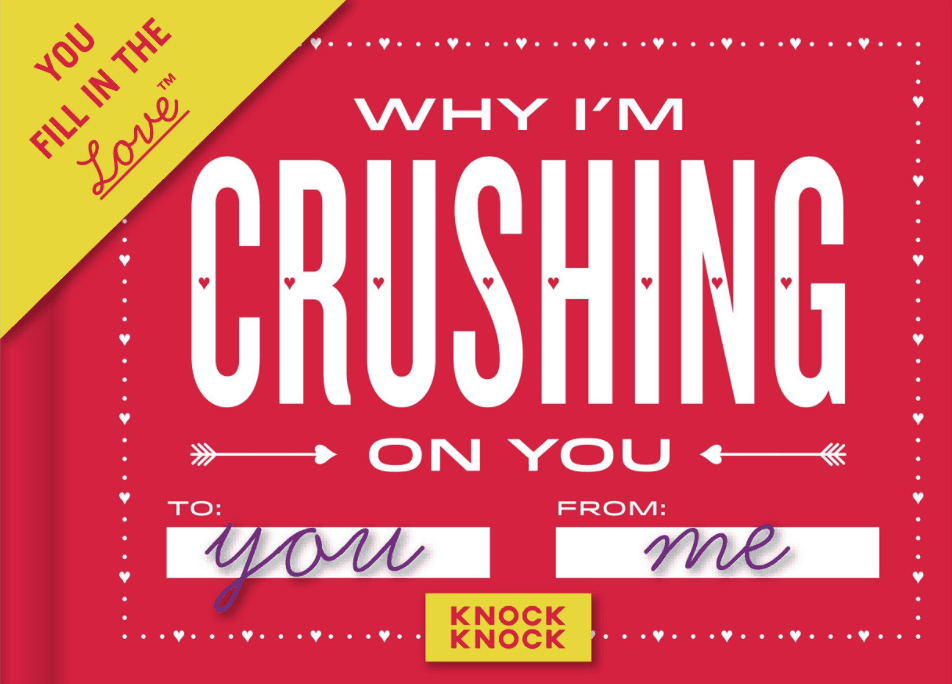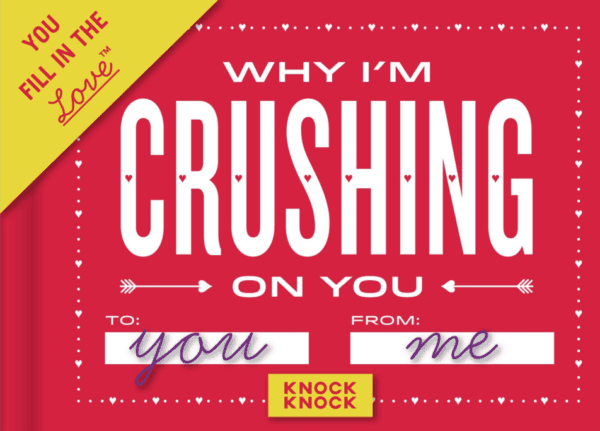 Pin
Why I'm Crushing On You personalizable book - I once did something like this for Joe with playing cards. I wrote something I loved about him on each one. He appreciated it, but eventually they got lost and I found them all over the house. That was a bummer. It wouldn't happen with this one because it's an actual book, and you just write in your messages in the fill-in-the-blank spaces. I think a woman would be more apt to really appreciate these (I know I would) than my husband did.
What are you hoping to receive this Valentine's Day?