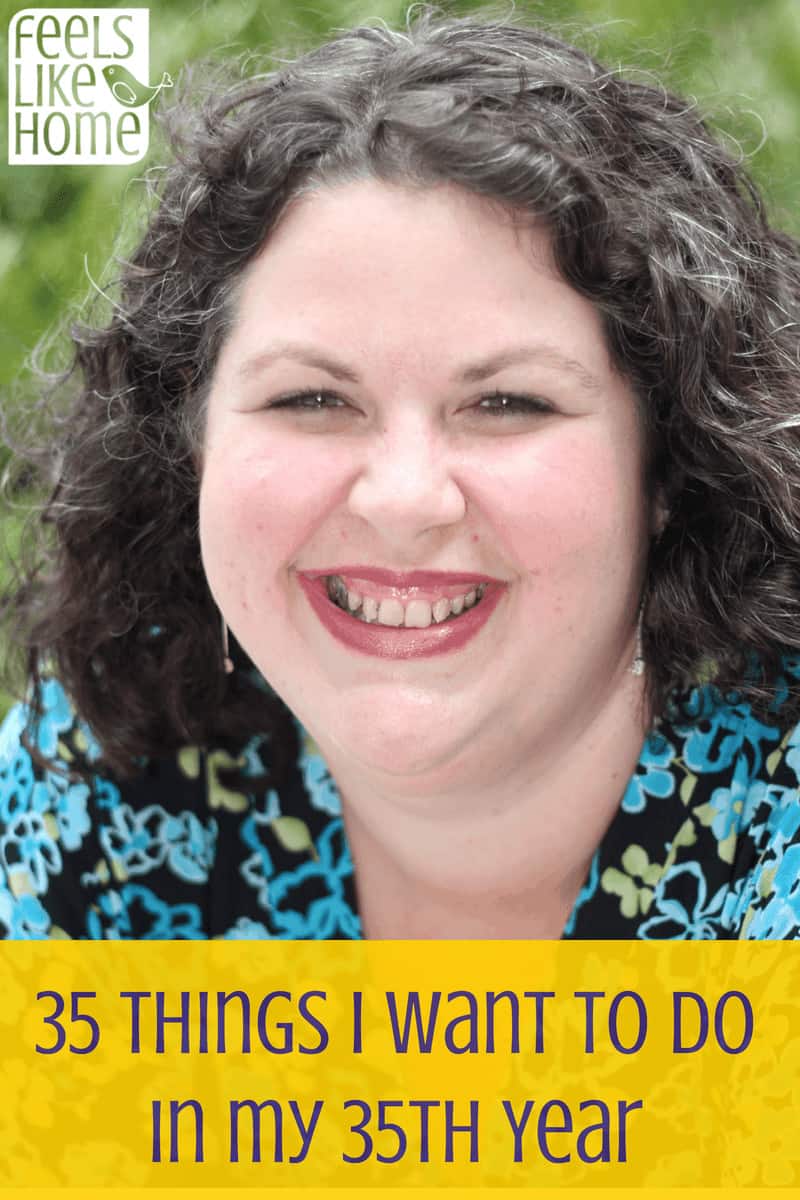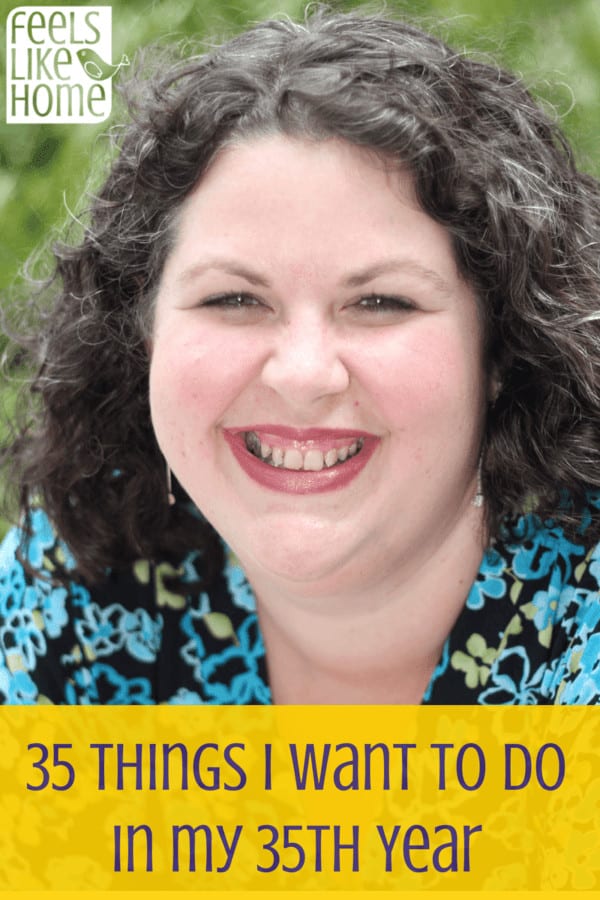 Pin
Today is my 35th birthday, so I made a list of 35 things I'm going to accomplish this year.
Hug and kiss my kids every day.
Hug and kiss my husband every day.
Strike up a conversation with strangers when I'm out in public.
Go to the beach on vacation.
Work less and live more.
Read the entire Bible.
Read 10 additional books.
Lose 50 pounds. (Baby steps)
Pay off half my credit card debt.
Do a science experiment with the kids every week.
Do an art project with the kids every week.
Make a school/craft room in the basement.
Pray more.
Paint the shutters on my house.
Take my kids to the National Aquarium in Baltimore.
Take my kids to a big zoo, either in Philly or DC.
Have at least one bona fide date with my husband every month.
Dig in less and yield more.
Write to my friend in prison at least twice a month.
Get a new tattoo.
Do something nice for myself every single day, even if it's just taking 20 minutes to have quiet time and massage some essential oils onto my skin.
Spend at least 15 minutes a day cleaning my house.
Be the yes Mom I want to be.
Put up a real pool for my kids.
Walk a 5K.
Take the kids to see the Philly landmarks.
Make a memory book for each of the girls that includes photos of my mom.
Create a mismatched vintage tea set for our afternoon teas.
Take a class in something. (Maybe the Brene Brown class at Oprah.com or an art class?)
Learn to use my new camera really well.
Write my will.
Give away $10 every month to a stranger.
Sell 5,000 ebooks
Reach 2,500 subscribers through my blog/newsletter
Kick my caffeine habit.