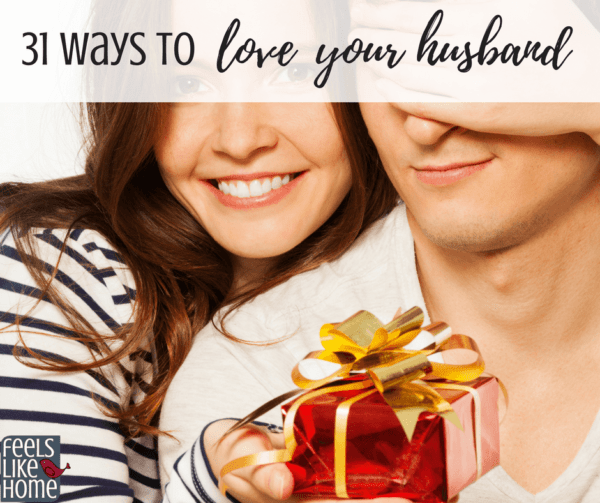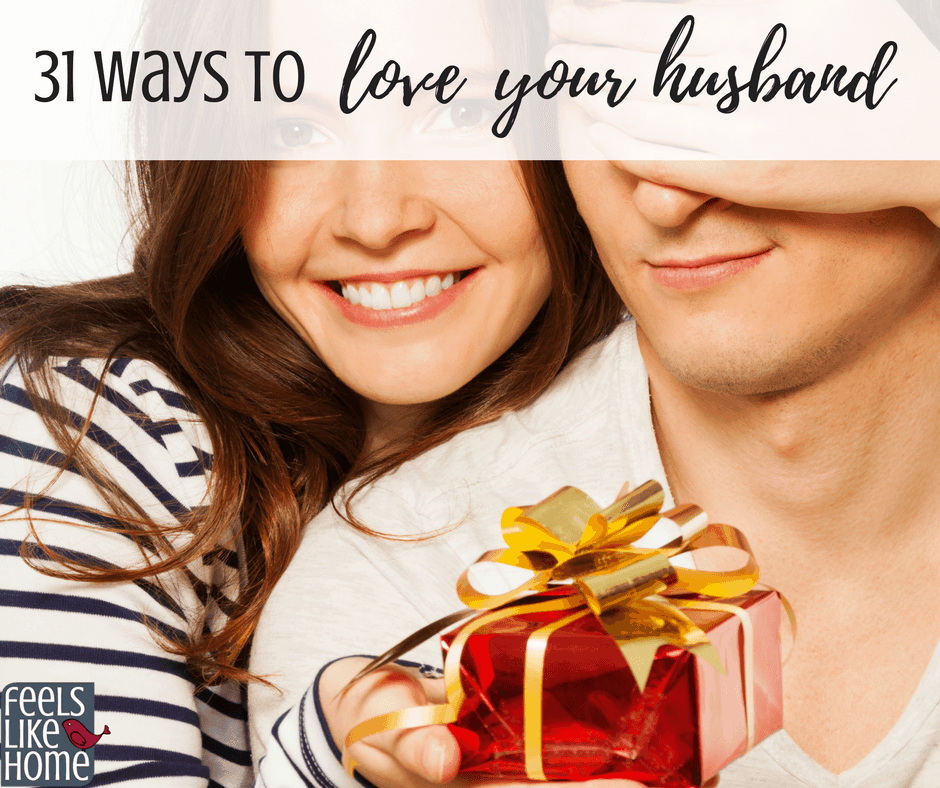 In June 2011, I wrote a blog post that I could have written yesterday called Why I Need to Date My Husband. I hope you will jump over and read it; it is as true and good now as it was then.
Joe and I spend so much time taking care of our people and our home and our jobs and all our other stuff that we spend very little time taking care of each other.
And I think each other is who we should be taking care of first.
So I came up with a 31-day challenge, 31 little things that I could secretly do for or with Joe, kind of a Love Dare but without having sold 5 million copies. I have that book around here somewhere, but I've never worked through it. I really need to find it and work through it.
The thing about the Love Dare that has always felt so daunting to me is that it starts with not saying anything critical to your spouse. That's hard for me, friend. Speaking truthfully, that is something that I need to work very, very hard to do. For that reason, I've always put off the Love Dare. I'm a little afraid of failing at it and pretty sure I would.
I will admit that everyone I've talked to has said that the Love Dare has the potential to revolutionize your marriage. I am well aware of that. But I need to start small, with some kindness and romance on a smaller, more do-able scale.
So I am working through my own 31-day challenge. I intentionally chose mostly things for my list that would take just a few minutes and would hopefully create a warm fuzzy for Joe. Given that I work full-time and homeschool and run kids all over a three county area, I don't have a lot of time leftover to make grand gestures. I wish I did, but I don't. So I needed smaller stuff, stuff that would make him feel good and loved and respected without me having to take time off work or shuffle the kids around.
That said, there are a few bigger events like date nights. If you can't make them happen, substitute an extra love note or note of thanks or make an extra special treat or a meal he loves.
Do what you can do, and I promise that it will be appreciated.
Looking for more ideas? Here are 101 More Ways to Love Your Husband.
31 Ways to Love Your Husband
Write him a love note. Pick up a pack of blank notecards (I love these ones!) and write him a couple of lines about how amazing he is.
Help your kids to make him some "you're awesome" cards.
Tidy up your bedroom and get out all the stuff that isn't helpful for dressing, sleeping, or romance.
Let him sleep in on Saturday morning. Wake up with your kids and keep them quiet until he is ready to emerge for the day.
Send a special treat to work in his lunch box without his knowledge.
Make a top ten list - "10 Things I Love About You"
Do something he loves with him. Joe and I just watched the Penn State-Michigan football game together. It was something that we used to do together when we were dating. I was a die-hard Penn State football fan, and I never, ever missed watching a game. But then our kids came along, and someone had to take care of them during the game. In fact, I hadn't seen a game so far this season. I sent the kids to bed on Saturday night (kick off was at 7:40 pm) and sat with him in the living room to watch together. It wasn't a romantic event, but I think he liked it. I showed him that I'm still interested in the things that he's interested in.
Make a list of special songs on iTunes and send it to him. Make sure to include the song you danced to at your wedding.
Send him a text about what you love about him.
Make him a special gift basket and wrap it up nicely. Include things like a movie he likes (that you can watch together), some popcorn, and his favorite snacks.
Write a bunch of love notes or love puns on sticky notes and put them where he will find them in the morning, like on the mirror, in the shower, on his briefcase, on the dash of his car, and in his shoe.
Surprise him with a long kiss when you first see each other after work. Aim for at least 10-15 seconds which doesn't sound like much at first but is actually a very long time!
Ask him for a list of his specific prayer requests, write them down, and tell him that you will commit to pray for them throughout the day.
Prompt him to request his favorite meal.
Do something that you know he really appreciates, like setting the table fancy for dinner.
Make yourself look great when you see him after work. Put on some lipstick, fix your hair, and touch up your makeup if you wear it. And for sure, make sure you're not in your pjs if you work at home like me.
Plan a bedroom surprise. (You know your man, so do something he will appreciate. Since my weight loss, I got out some lingerie that I haven't worn since our newlywed year.)
Let him pick out a movie for the two of you to watch together.
Send him a sexy text message. (I have to watch doing this because my kids read my texts if they're using the iPad or computer when the texts come in, but I still think it's a great idea.)
Have a date night and let him choose everything - the restaurant, the activity, etc. Unless, like Joe, he hates making decisions. In that case (and what I did) was to plan a date that I thought he would love.
Send him a text at work to say you're praying for him.
Praise him and make sure other people hear it. Your kids count, but it would probably mean even more if you do it in front of friends, coworkers, or extended relatives.
Devote time to a conversation with him. Make sure there are no distractions, and you can make eye contact with him while you ask about his day. Aim to do this daily, but a habit starts one day at a time.
Tell him how much you appreciate what he does around the house - mowing the lawn, taking out the trash, cleaning up the dishes, etc.
Do the above chores for him, just for one day.
Put the kids to bed a little early (if you can) and have an intimate date night at home.
Buy or make his favorite treat.
Arrange for a babysitter and plan a surprise date night.
Ask him in the morning what you could do for him that day.
Surprise him by making something he loves for dinner.
Write him a thank you note - thank him especially for working so hard to provide for your family. (Remember these notecards? I think the stud muffin would work especially well here.)
You can get a free printable of the list above here.
I'm a little over halfway through my list at this point. I can't tell if my efforts are making a big difference overall in my marriage, but I do know that Joe feels happier and more appreciated. His attitude is more positive, and he's more affectionate. I would say that means it's been a success.
Have you ever tried something like this?