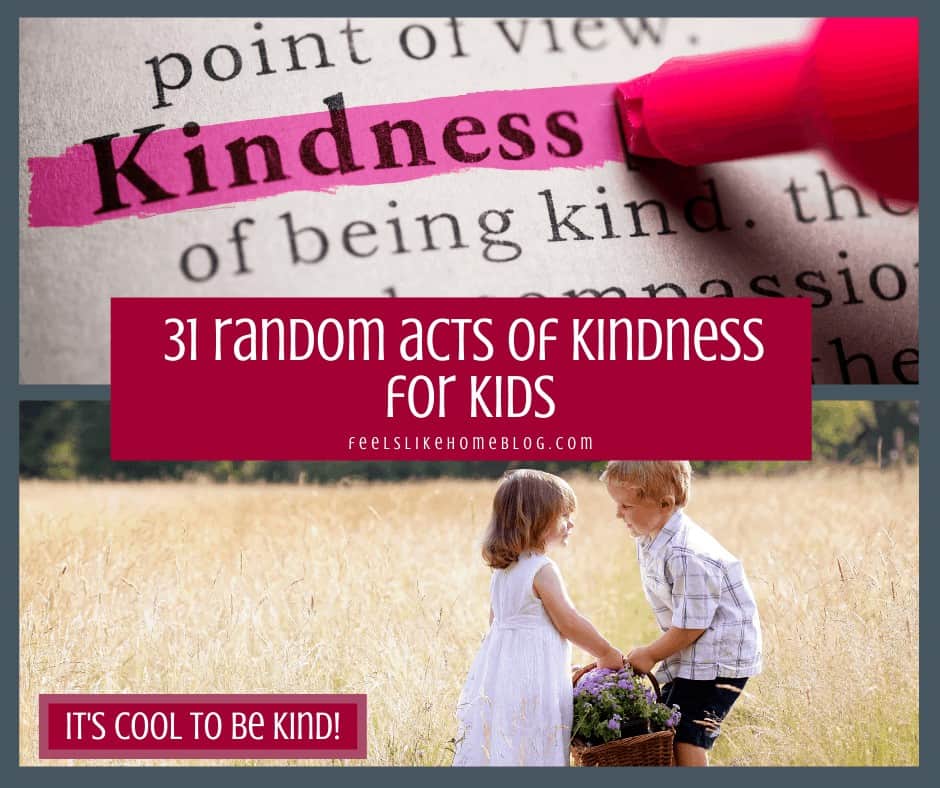 Pin
I don't know why, but traumas always seem to happen to my kids when I'm traveling without them. Recently, I went to my first blog conference in 7 years (more than that, I think), and while the keynote speaker was bestowing her wisdom upon the attendees, my phone rang (on silent, thank you Jesus).
I answered, and Grace was crying.
"What's wrong, Grace? What happened?"
"Someone sent me something on Instagram, and I don't know what to do."
I asked her to send me a screenshot of the message, and she did. It was pure hate, explaining how she was herself mean and hateful and how this person was going to be watching her closely and reporting her the next time she stepped out of line.
"Honey, that person doesn't even know you. He doesn't know that you are a kind person with a good heart who reaches out and helps people every day. Please don't give his words another thought. Delete the messages, block the sender, and rest in the knowledge that Jesus, your friends, your dad, and I all love you very much."
She sniffed and said that she knew all that but the messages still hurt her feelings. I empathized with her, and I repeated that she was dearly loved and that everyone who really knew her would say the same thing.
By the time that we hung up, she was no longer crying, and she had a plan to move forward.
When she tried to block the person who had sent the messages, their account was already deleted, making me think that others had reported him before Grace had the chance.
This is just one example of cyberbullying. In our case, it was a stranger who spewed hate, and I think it would have hurt more and had longer lasting consequences if it had been someone we actually knew.
I remember about twelve years ago, when I was cyber bullied. A hater of The Pioneer Woman saw a message that she had posted to me, and that hater latched on to me and my site. He or she (I never knew) posted all kinds of profanity-laced messages on my blog - about my weight, about my content, about my family, and about my readers. I was the topic of discussion on a message board dedicated to tearing people down. It was hurtful, and I was not able to brush it off as easily as Grace did. I set all of my comments to be moderated (and have kept them that way all these years), but I still had to read every one to make sure it was safe to post.
All that to say that cyber bullying is a real thing, and it hurts no matter how old or young you are.

I am teaming up with Google today to bring you a message of kindness and hope. Google is especially interested in bringing this message to kids and helping them to build a better world – online and offline.
The main message of this campaign is that it's cool to be kind. We all want our kids to be positive digital citizens by treating others how the would like to be treated online, just like in real life. How they and their friends and acquaintances treat each other online will have a big impact on the digital world their generation builds – not to mention in the offline world too.
I took the first step in making the internet a friendlier place yesterday when I posted this message on a friend's Facebook timeline:

My friend has been going through a difficult time lately with marital infidelity and an impending divorce. She's having to put herself out into the job market, and she is struggling. I wanted her to know that I think she's great no matter what.
I shouldn't have waited for Google to challenge me to complete a random act of kindness. I should have reached out to her weeks ago with this message, but sometimes it takes a challenge for us to tell the people around us how much they mean to us.
I followed up my message on my own Facebook page:
Pin
I challenged three friends to keep the positivity going, and I challenge you today, too. Reaching out to a friend or family member in social media costs you nothing and takes less than a minute. Tell someone how great she is, how much you care, or what you like about her. I promise you that it will make your day. Use the hashtags #ItsCoolToBeKind and #BeInternetAwesome to keep up with what Google is doing.
You can also follow along with what Google is doing in the It's Cool to Be Kind campaign on the following social media accounts and websites:
Facebook: https://facebook.com/GoogleforEducation
Instagram: https://www.instagram.com/google/
Twitter: https://twitter.com/GoogleforEdu
Hashtag: #BeInternetAwesome #ItsCoolToBeKind
Website: g.co/BeInternetAwesome (English)  g.co/segenialeninternet (Spanish)
Just a side note, the websites I linked above are AWESOME. Allie loves to play the games on there and asks me to read all the words to her. They are really well done.
31 Random Acts of Kindness for Kids
If you'd like even more random acts of kindness for kids, check out this set of 78 random acts of kindness cards. They're beautifully designed and 100% things that kids can do by themselves!
Give the gift of kind words. Reach out to a friend to say something nice on social media.
Help people who've been bullied. Report cyberbullying as soon as possible, and be extra nice to the victim if you witness bullying.
Tithe their allowance. Your kids should see you tithing cheerfully, and you should help them to see that God will use their money to do great things in your community and across the world. Talk with them (to the best of their understanding) about your church's finances – charities and ministries and missionaries that your church supports, and encourage them to give 10% of what they earn.
Sponsor a child. We sponsor two children through Compassion International, and Grace loves to write letters to them and send them paper gifts.
Donate food to the local food bank.
Volunteer to help distribute food at the food bank.
Ask a senior citizen in your church how you can help him or her. There's always something to be done.
Make homemade bird feeders and hang them outside. Talk about how God wants us to be good stewards of the earth and its creatures.
Feed ducks or geese. My kids feed the fowl every time we go to Hersheypark. They stand for a half hour or more, tossing corn to greedy birds. The kids never get tired of it; we have to pull them away every single time. It's a good lesson, though, in stewardship and kindness.
Donate stuff. (Here's a comprehensive list of who needs what.) In my family, we need our stuff. We try to hoard it. Kids, especially, wrap their feelings up in the stuff that belongs specifically to them. In my home, we frequently sift through our bookshelves and toy boxes and kitchen cabinets and closets and purses, and we filter out the things that we no longer need. We donate different things in different places – books go to the library for their used book sale, toys and clothing goes to an organization that raises money for wounded veterans. Baby and kid stuff go to a pregnancy center. Our kids see us getting rid of our stuff, and it becomes a normal part of getting new stuff.
Make care kits for the homeless. That family keeps the kits in their car, and they hand them out whenever they're moved to do so.
Make chemo care packages. The same family made chemo care packages that made me cry (we lost my mother to pancreatic cancer last year).
Make a card to send to out of town family. Teach your children that they don't only have to serve strangers.
Create a love jar for their dad.
Bring treats to a neighbor.
Bring treats to drivers at a truck stop.
Bring treats to police officers or fire fighters.
Play games at a senior center. Often there is a game of bingo, cards, or Yahtzee going on at ours. If your kids are old enough to play nicely, they will probably be welcome participants. (Though not always, so ask first.)
Give up your seat on a bus, bench, or other public place to a pregnant woman or someone older than you.
Pick up trash in your neighborhood.
Tidy up grave sites that have been overlooked.
Sign up to deliver Meals on Wheels.
Shelve books at the library. This is a great way to teach your children about the alphabet and Dewey decimal system.
Send or hand deliver homemade cards to children or the elderly in hospitals or nursing homes.
Send art to Color A Smile.
Pay a compliment to a stranger.
Put change in a vending machine.
Let someone go ahead of you in the checkout line.
Hold the elevator.
Hold the door.
Find a pen pal in a nursing home.
Random acts of kindness make the world a better place, whether you are doing them alone or with your family, online or offline. I hope you'll do your part today and complete a handful of the above items.
When you do, make sure to share on social media with the hashtags #BeInternetAwesome #ItsCoolToBeKind - I'll be watching to see what you're up to!
This post was sponsored by Google in conjunction with Forward Influence. All opinions are my own. See my disclosure policy to learn more about my paid partnerships.