30 creative & unique DIY Father's Day gift ideas for Dad or Grandpa including both fun and traditional ideas for homemade and inexpensive gifts. Cute, useful, simple, and easy projects, many with pictures, photos, and/or tools.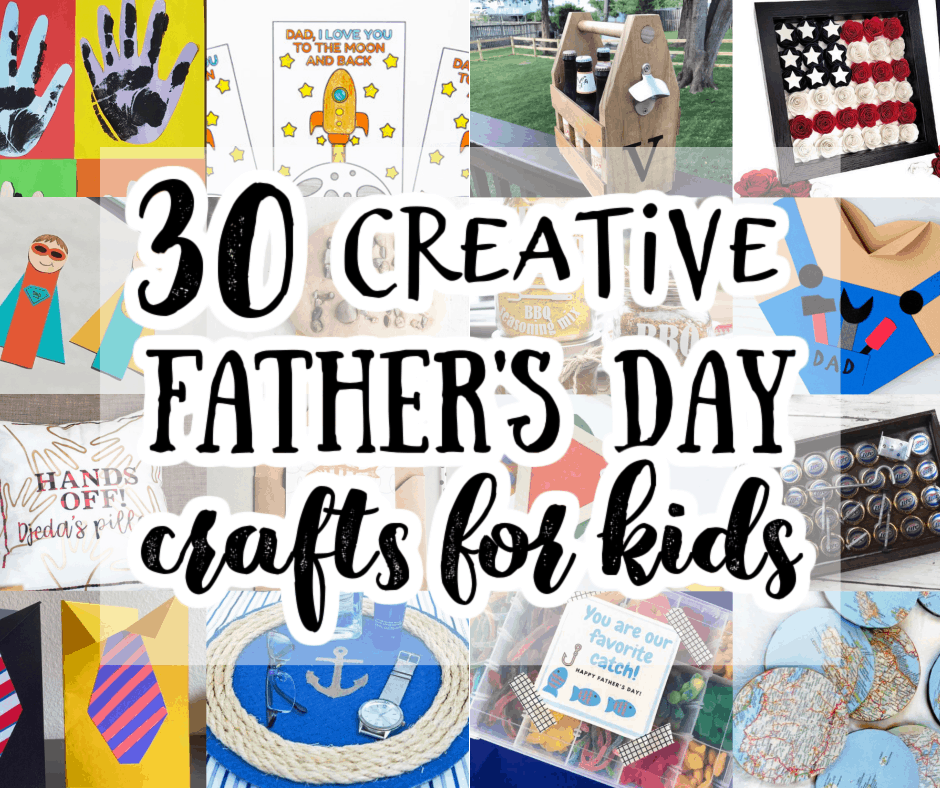 My kids love to make homemade gifts. Allie loves it so much that she frequently make us presents using pipe cleaners and household ephemera. I have 4 pipe cleaner projects on my desk as I type this: 2 bookmarks, a flower, and a cat toy.
While I am typically the recipient of my kids' homemade gifts, I like to funnel their efforts into Dad gifts, too. I figure he will appreciate their hard work as much as I do.
So with that in mind, I rounded up 30 cute projects that kids can make for their dads. Like my list of Mother's Day crafts, I have put the easiest ones at the top and the hardest ones at the bottom. If you have a tween or a teen, you might want to scroll down partway because the top items will be too simple. At the bottom though, there is a woodworking project and a couple of spice rubs. Those would all be appreciated by any Dad or Grandpa.
If you're looking for something to do on Father's Day, head over to this post. It includes more than 25 activity suggestions!