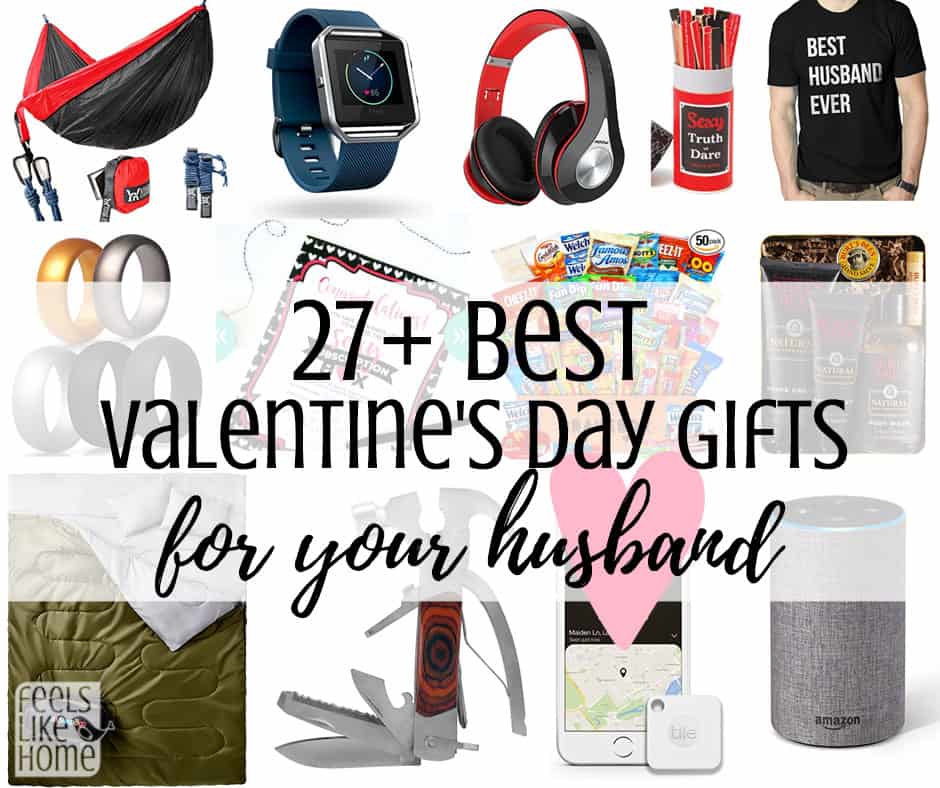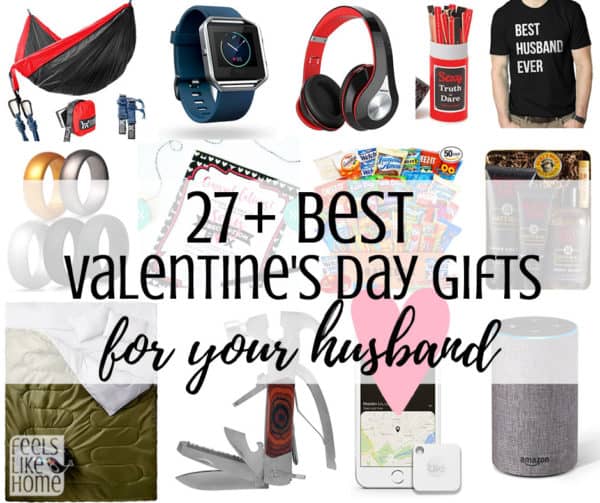 Pin
Am I the only wife who never knows what to buy her husband for holidays? Seriously. He never spends any money on himself, but he also downplays his needs and wants, making it virtually impossible to come up with a great gift for him. In the past, I've often gotten him Penn State stuff, even for Christmas this year (a Penn State knit hat) but I try not to go overboard with that since he already has virtually every Penn State item available in today's marketplace.
So this year for Valentine's Day, I made a list - a big one - of all the possible things I could get for him. I'm not going to say which one or two I personally chose (in case he's reading), but I think you will also find something for your handsome hubby here, too.
Techy Valentines Gifts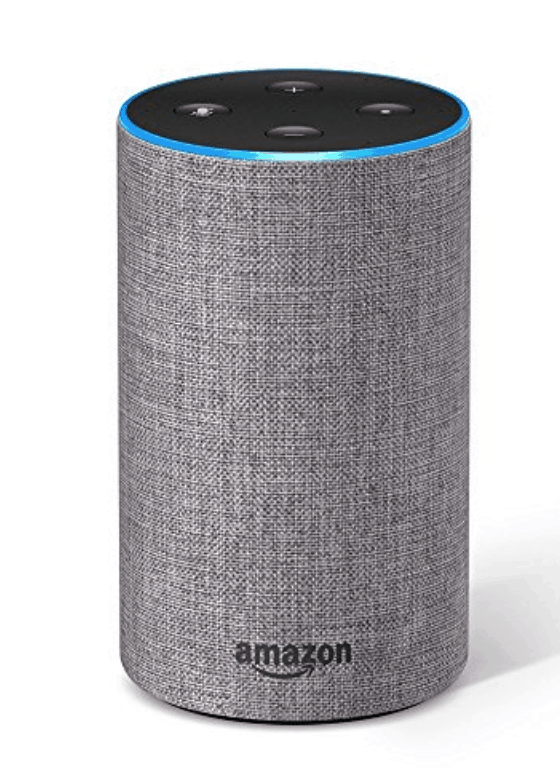 Pin
Amazon Echo - We have 3 Echos and love Alexa. We listen to music, ask questions, talk to each other in different rooms, control our tv and lights, get the weather report, and much, much more. It's super easy to set up and use, and any gadget-loving guy is going to be completely enamored with it. These were just redesigned and rereleased in the fall. We got ours in September.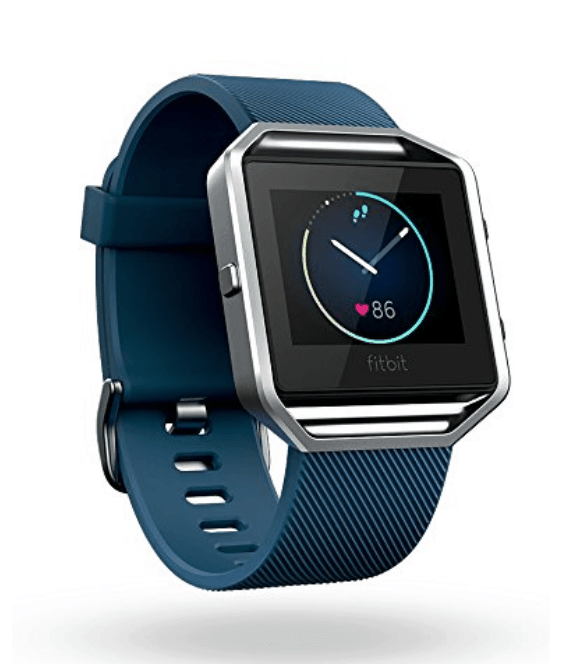 Pin
Fitbit Blaze Smart Watch - If your man is like 90% of other Americans, he has resolved to lose weight this year. A new Fitbit would bring him closer to that goal, and this one is a real winner; it's the Fitbit that I have and love. I tap it about six hundred times a day. It tracks all different kinds of exercise automatically or you can stop and start them manually. It also has a stopwatch, GPS tracker, continuous heart rate monitor, and on-screen workouts and relaxation activities.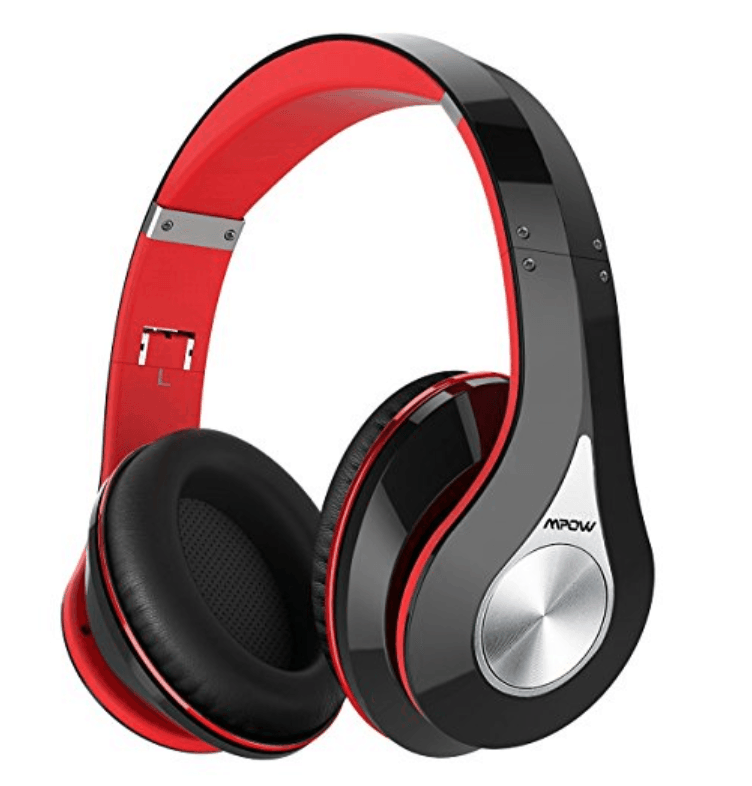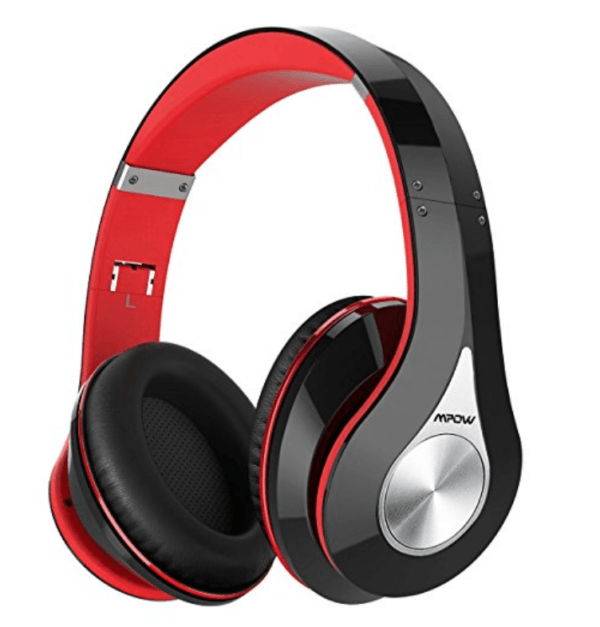 Pin
Wireless headphones - It is no secret that I love these headphones. I've written about them before. I bought them in the fall for my walks, and they are still great. They stay in place, they reduce a lot of background noise, and they have great sound.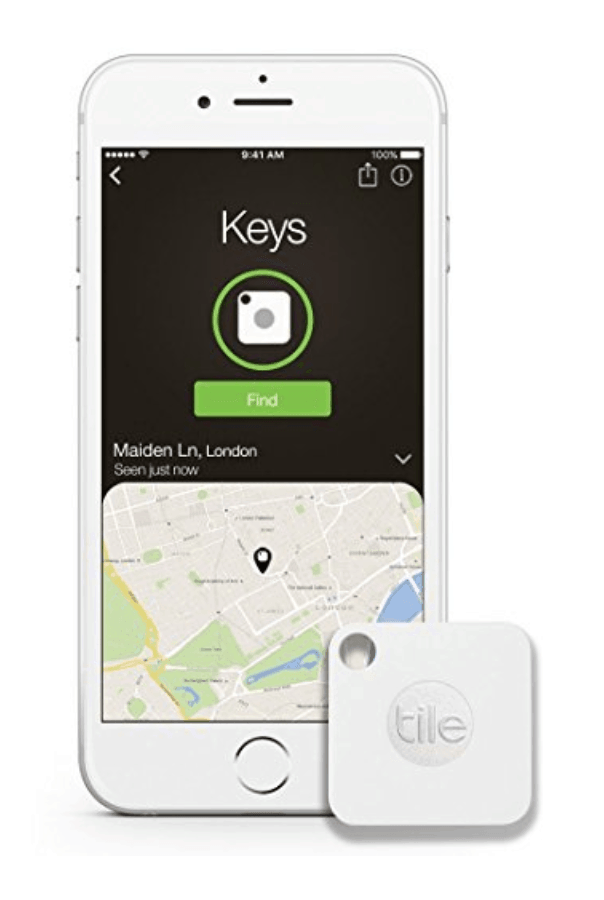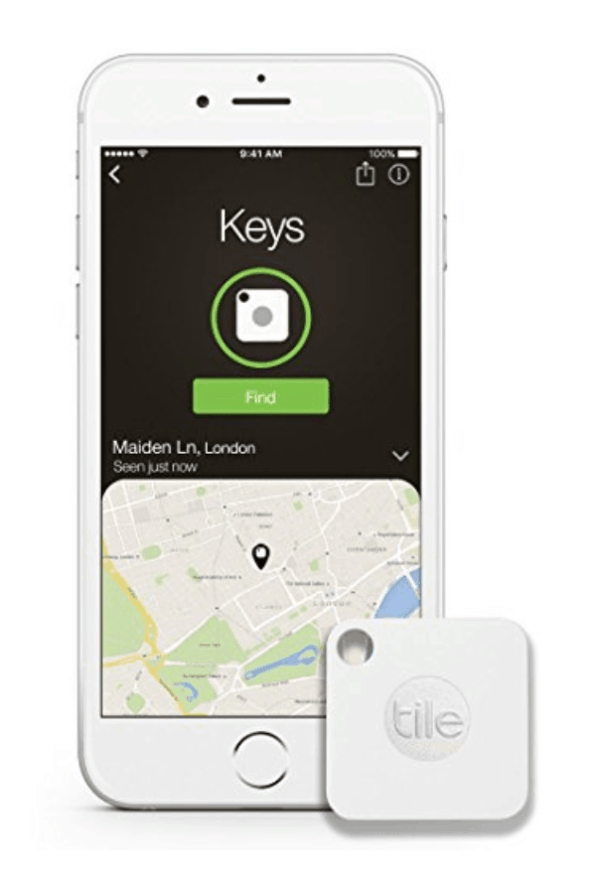 Pin
Tile Mate or Tile Mate Slim - Tile Mate is amazing. You attach it to your keys, your wallet, the remote control, or whatever you frequently lose, and when that thing gets lost, you activate the Tile Mate on your phone (via an app) to make the Tile play a sound and play a game of hotter/colder with your stuff until you find it. If it's lost outside your house, you can even enlist the Tile Mate community to help you find it. I need about 6 of these.
Sexy Valentines Gifts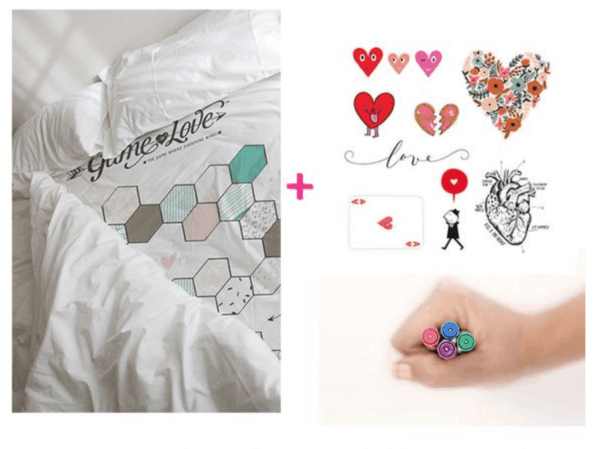 Pin
The Game of Love - This is super cool. It's a fitted sheet that comes with washable markers and a die. You fill in the game board with whatever you want - be as tame or racy as you feel like at the time - and then roll the dice and move through the board. You could do things like conversation starters, sweet treats, and of course naughty challenges. Every purchase comes with their Idea Vault to give you lots of things to add to your board.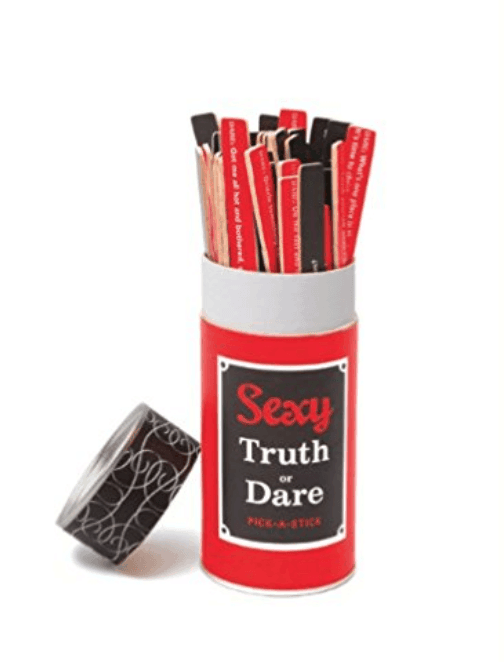 Pin
Sexy Truth or Dare - This is exactly what you think. It's a bunch of long sticks, and each one has a conversation starter on one side and a sexy dare on the other side.
Wearable Valentines Gifts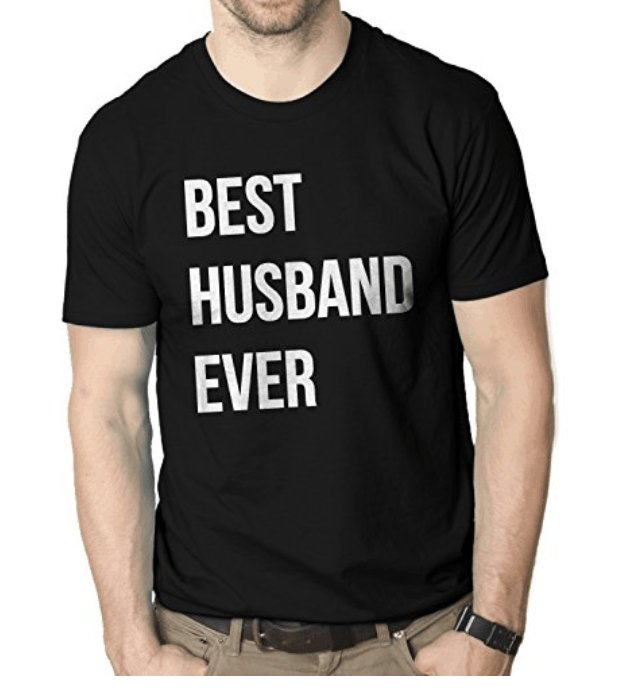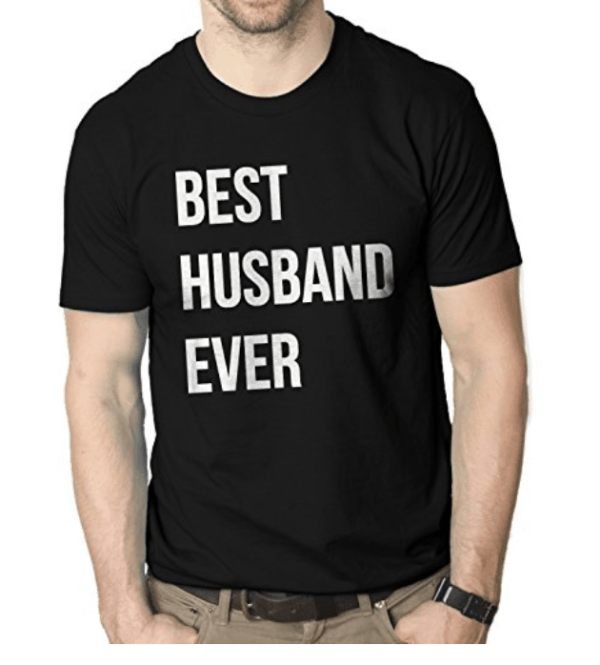 Pin
This t-shirt - Because he is, right? So why not let him wear the truth all around town?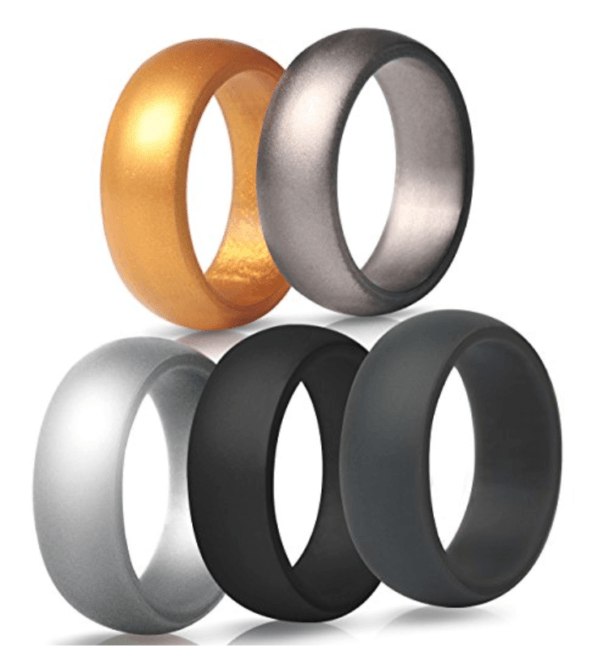 Pin
Silicon wedding rings - These are pretty cool. They're lightweight and easy to remove in case of emergency.  They're flexible and stretchy. Perhaps best of all, they are super cheap, so if your husband is prone to losing his ring, they would be a great option! I have been shrinking through rings so quickly that I'm going to get some skinnier ones for myself.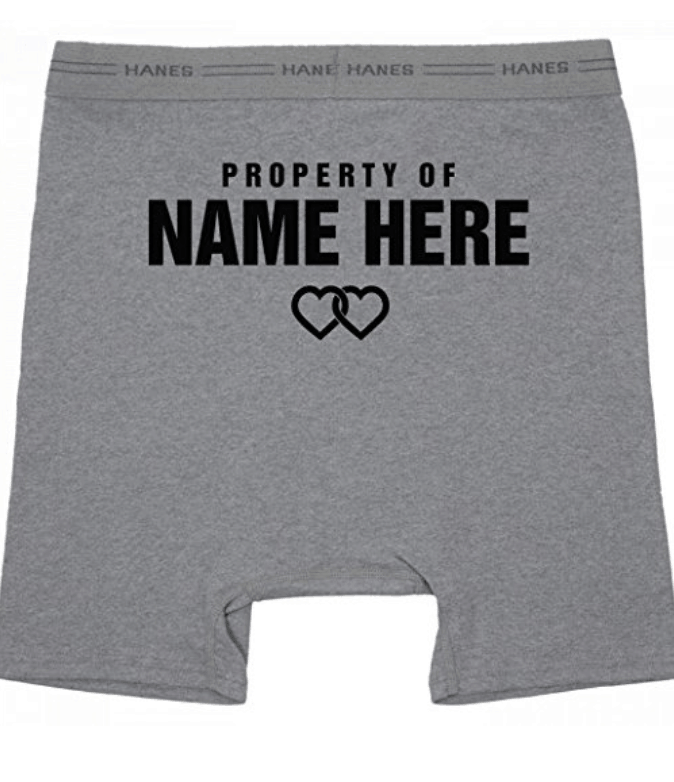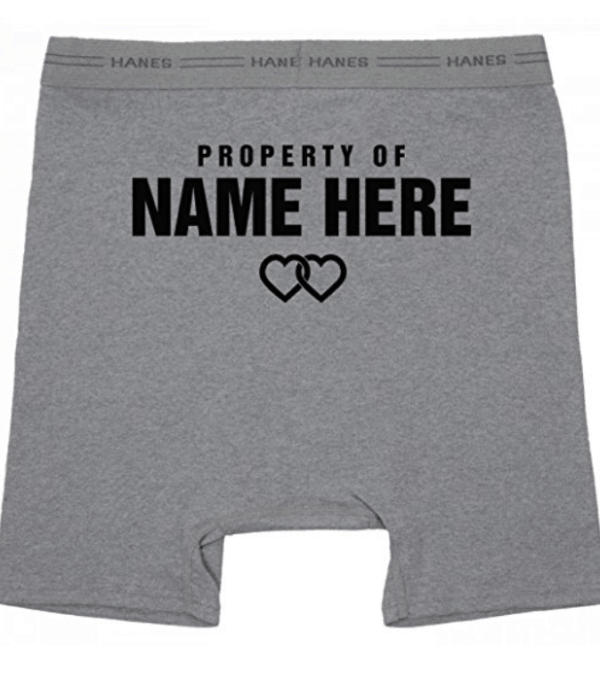 Pin
Fun boxers - These are practical and really cute. What man wouldn't want to be claimed by his leading lady?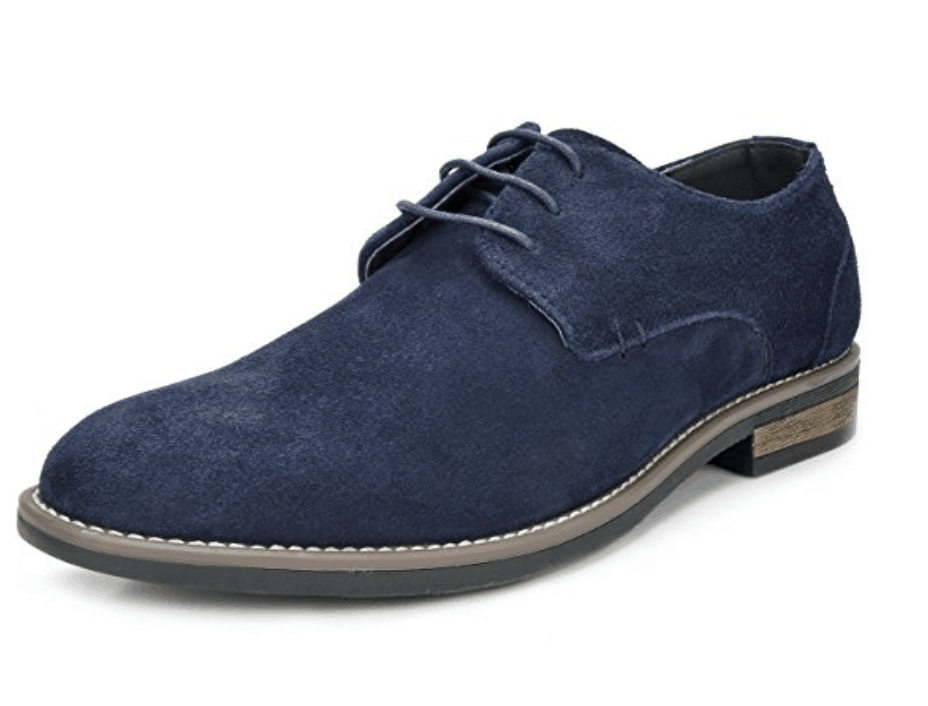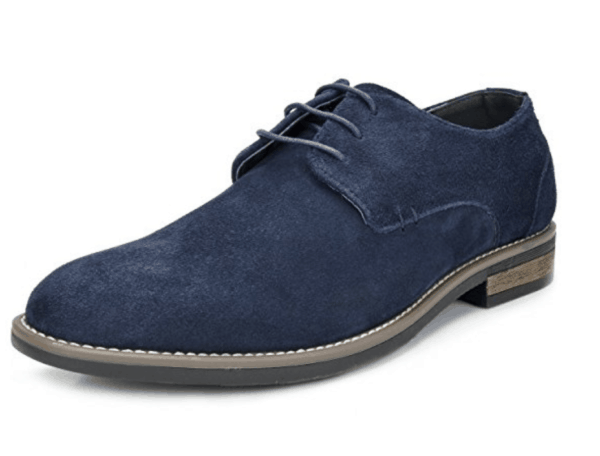 Pin
New shoes - I know most guys aren't as excited over shoes as some girls I know, but hear me out on this one. My husband never buys himself shoes. For years, he wore a pair of black sneakers to church every week because he didn't want to invest in a pair of dress shoes. I could never understand that, but he loathes spending money on himself. I think a pair of these would really look nice in his wardrobe, and it would be a treat for him.
Outdoorsy Valentines Gifts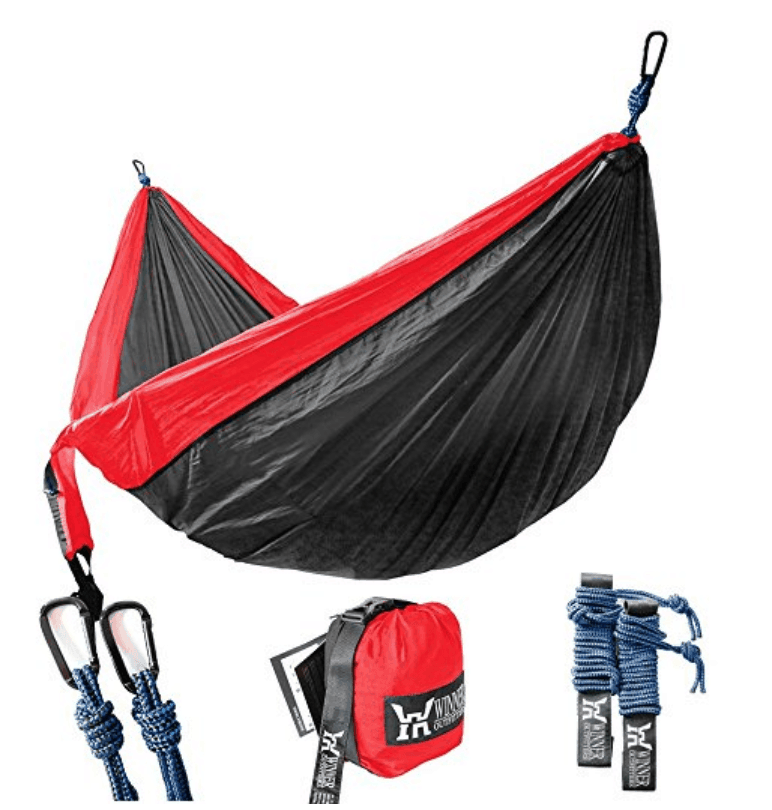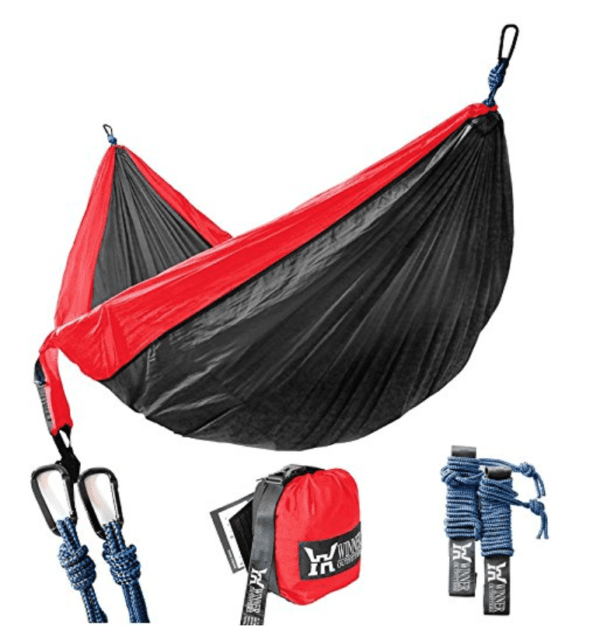 Pin
A hammock for two - We have a big hammock stand in our backyard. It used to have a big 3-person-wide hammock on it, but some visiting kids broke it. I never got rid of the stand because it's big and heavy and I thought we might someday use it. Now that I'm lightweight enough to share this with Joe, I ordered one for when the weather gets warmer.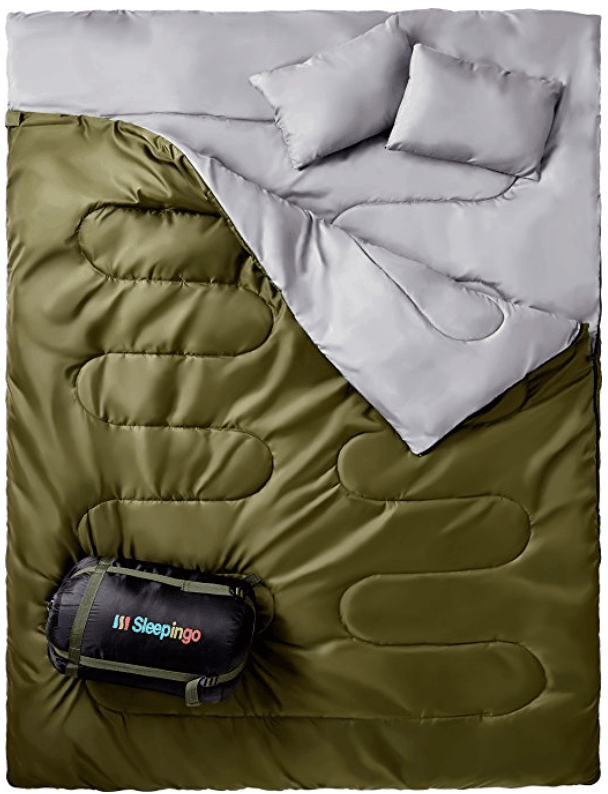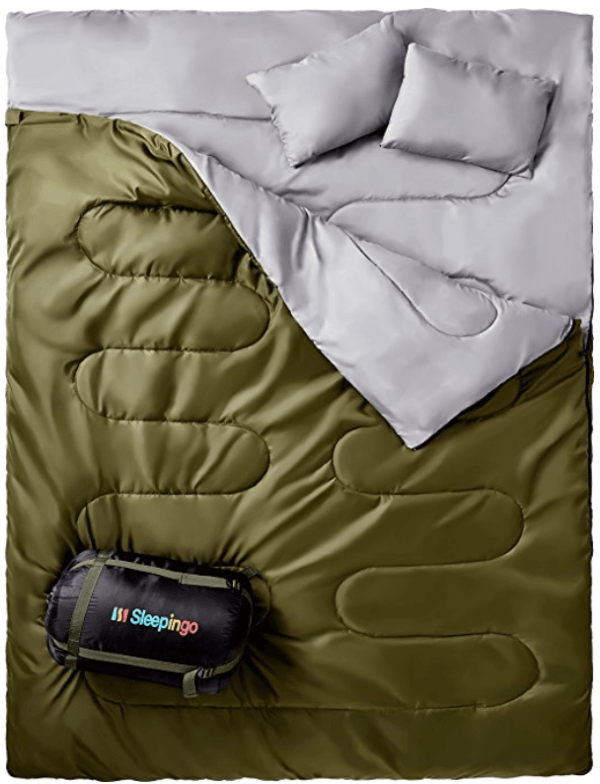 Pin
A 2-person Sleeping Bag - I think this would be torture, but I included it because some people like to be close when they sleep and it is a pretty cute idea. (NOT ME - ugh, get away from me. I digress.) If you're big on camping, your sweetie will probably love the novelty of a bed for 2 in the tent.
Tools-Related Valentines Gifts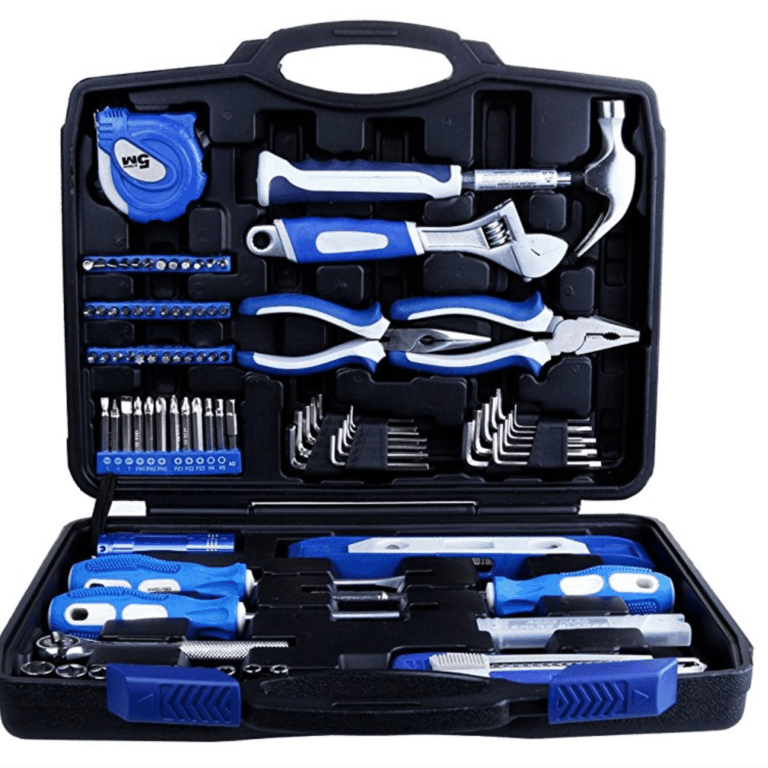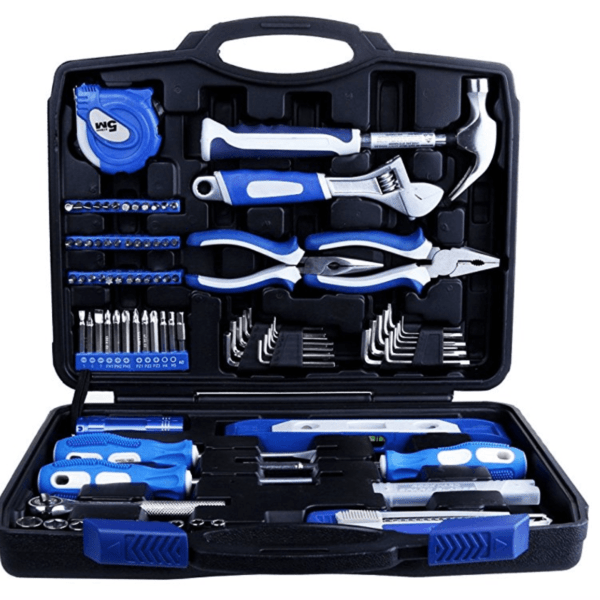 Pin
A tool kit - Joe is my handyman, and he loves that title even though he pretends he doesn't. The only problem is that his tools are kind of all over the place and never at hand when he needs them. This case is small enough to be portable and big enough to hold all the essentials. I think he needs this badly.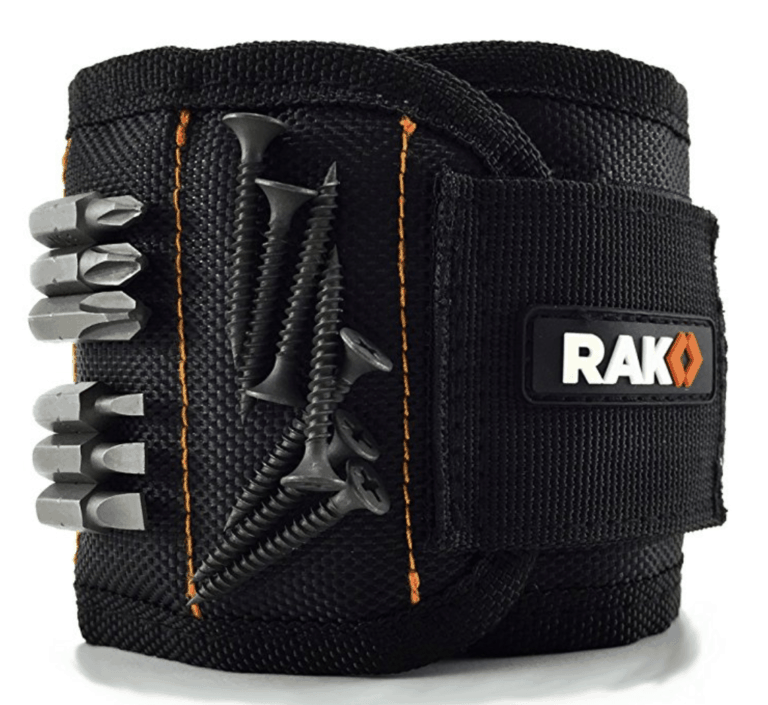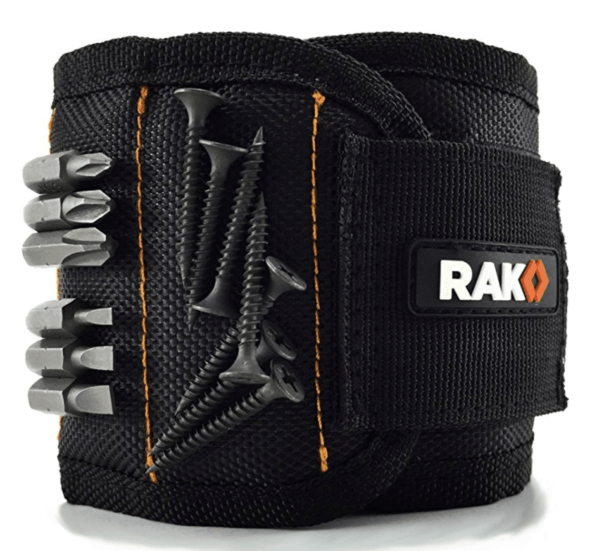 Pin
A magnetic wristband - Along the same lines, Joe is always hanging something or nailing something, and I think he would love this little gadget. It's literally what the name implies, a wristband with a magnet in it to hold all those bits that often get dropped.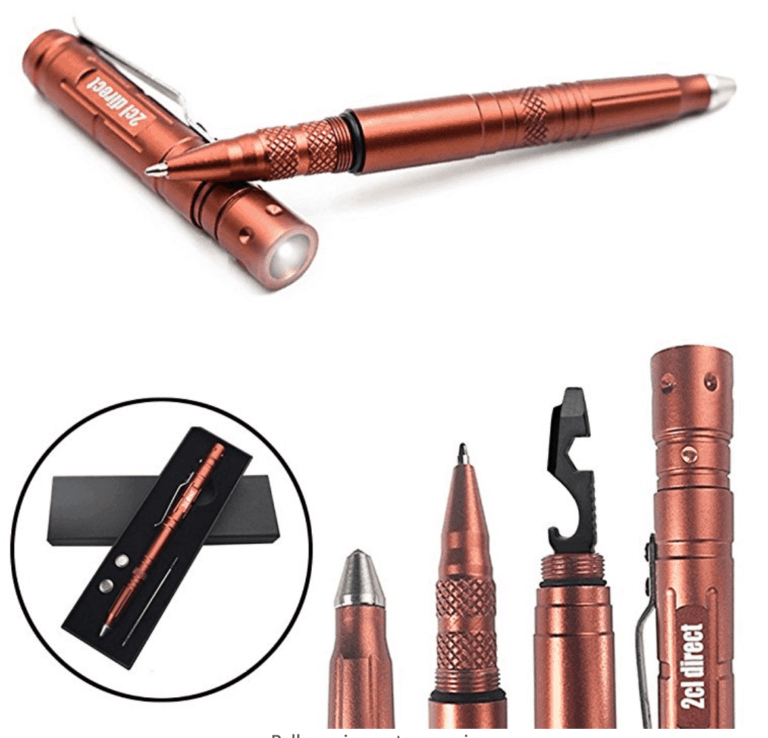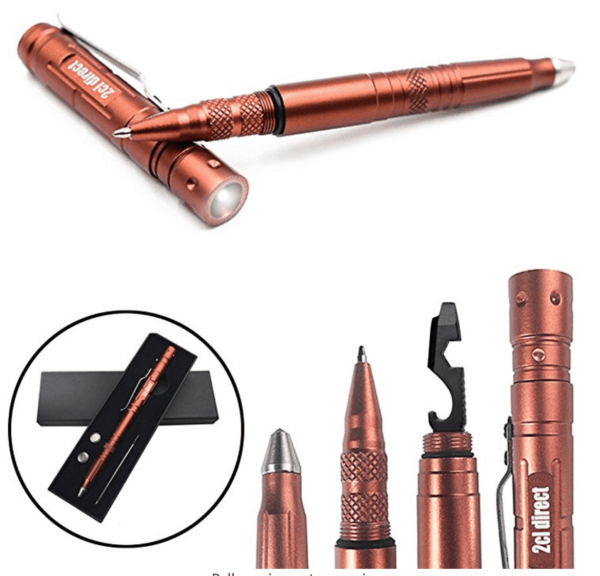 Pin
A tactical pen - This pen is super cool. It's an LED flashlight, self-defense weapon, glass breaking tool, wrench, bottle opener, and ink pen in one. It can even go through airport security.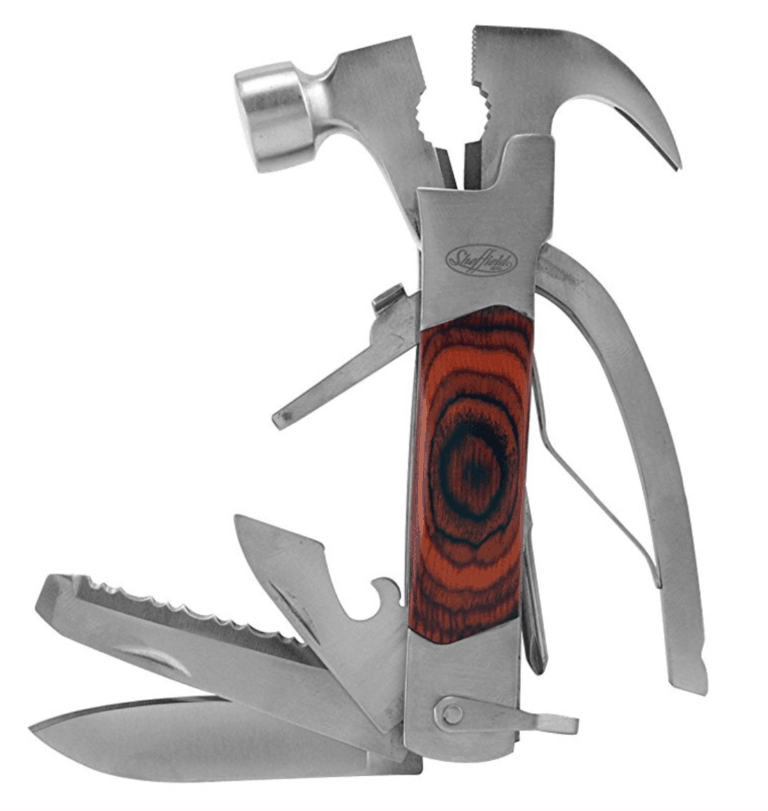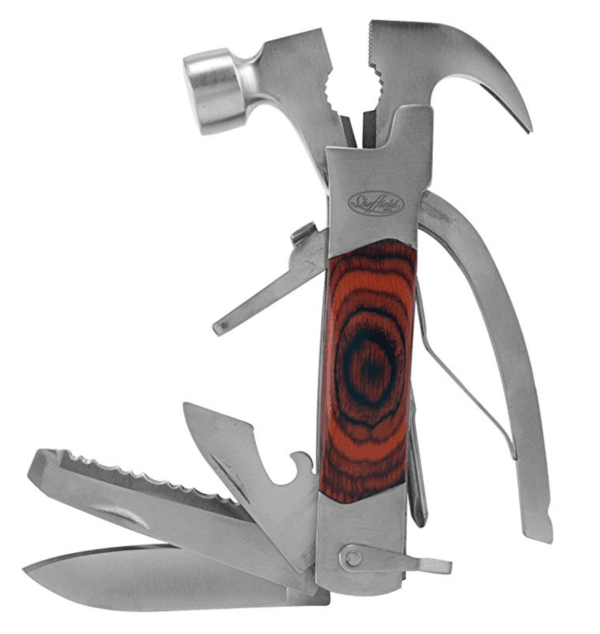 Pin
A multi-use hammer tool - I love this and want one for myself. It's a small hammer but also has 13 other gadgets inside including 2 different pliers, a knife, a serrated blade, 3 screwdrivers, a can opener, and more. This would be perfect for any man who camps or who is outside a lot (like my construction inspector husband). I picked this one because it had the most 5-star Amazon reviews, but there is another one with great reviews that also has an ax head on the back of the hammer. I think that might even be a little bit better, although the nail claw on the one pictured would also be quite handy.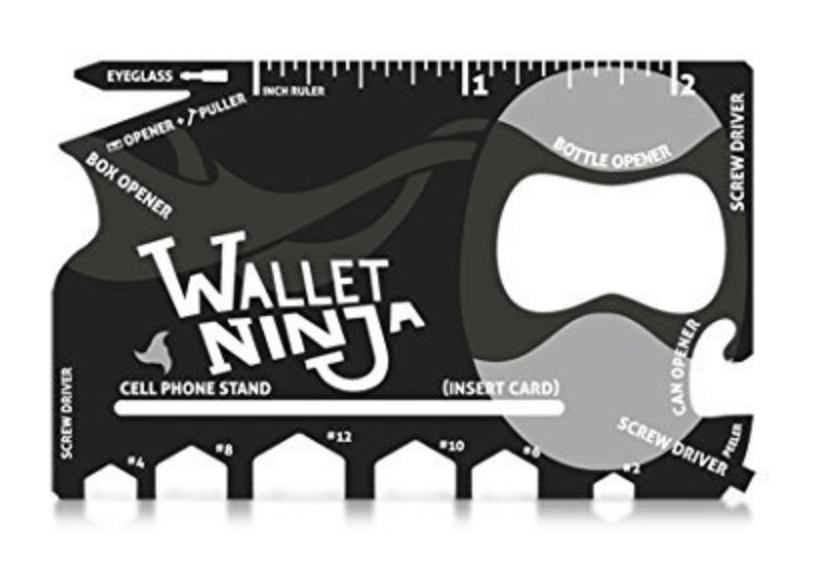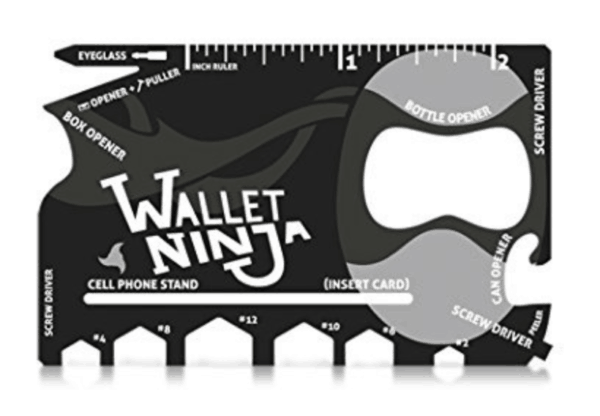 Pin
Wallet Ninja - Okay, so this is another multi-use tool item, but I think it's super cool. It is the size of a  credit card so it will fit into his wallet, but it is made of high quality steel that will not deform. I love this because it has 4 screwdrivers (including an eyeglasses screwdriver), bottle opener, can opener, nail puller, peeler, 6 standard hex wrenches, cell phone stand, bottle opener, letter opener, and ruler all in this one tiny metal card. It's also TSA approved if your man travels a lot.
Other Practical Valentines Gifts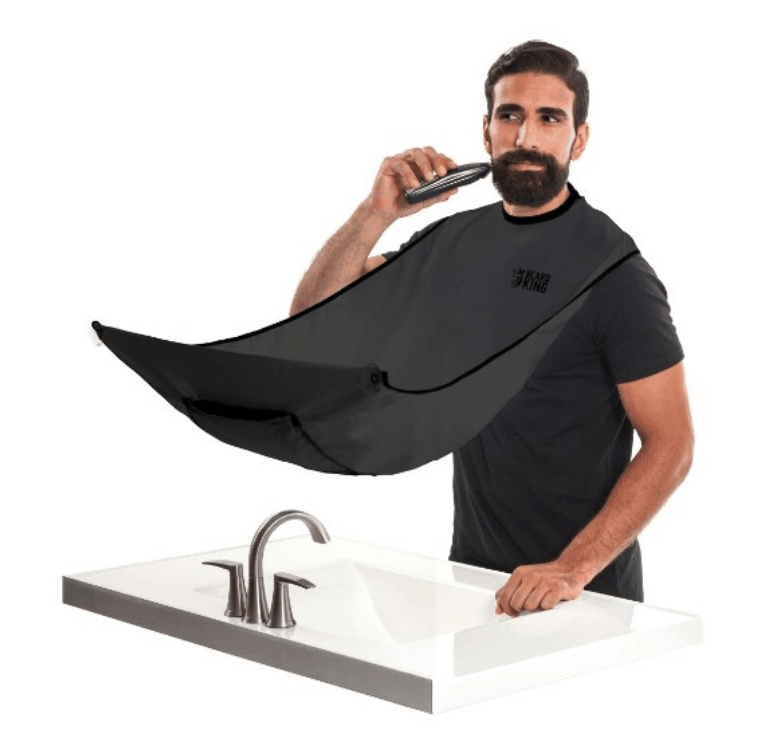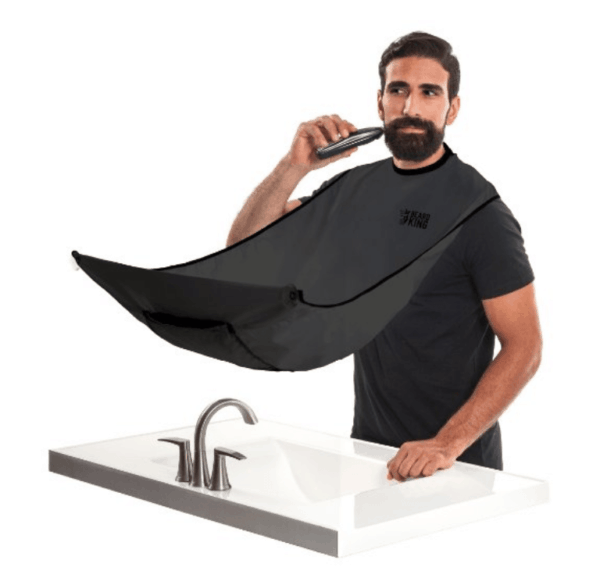 Pin
Beard King - I wasn't sure if I should include this as it isn't a very sexy gift, but it is ultimately incredibly practical so I went ahead with it. Unless your husband is one of the Robertsons, he probably shaves and/or trims his facial hair. And hopefully he cleans up after himself by removing all those teeny tiny hairs from the bathroom sink when he's finished. This handy-dandy bib attaches to his neck and the bathroom mirror to catch all that wiry stuff, making clean up take about ten seconds instead of 5 minutes.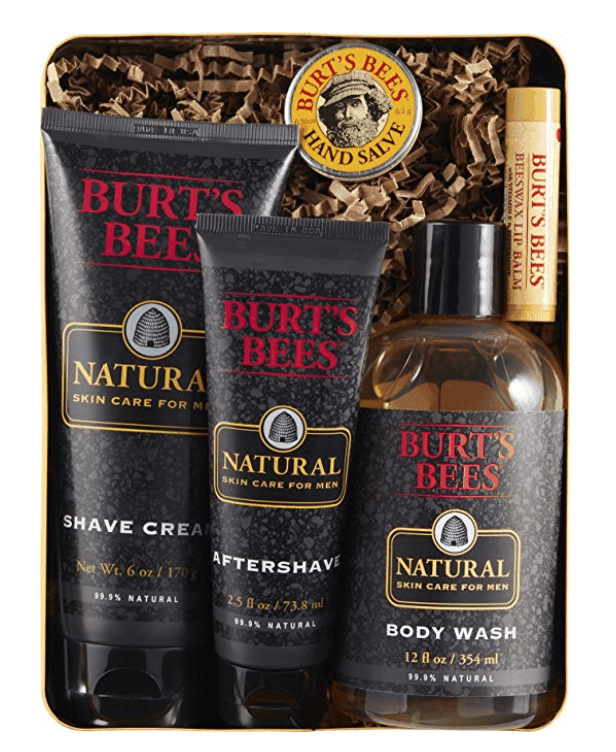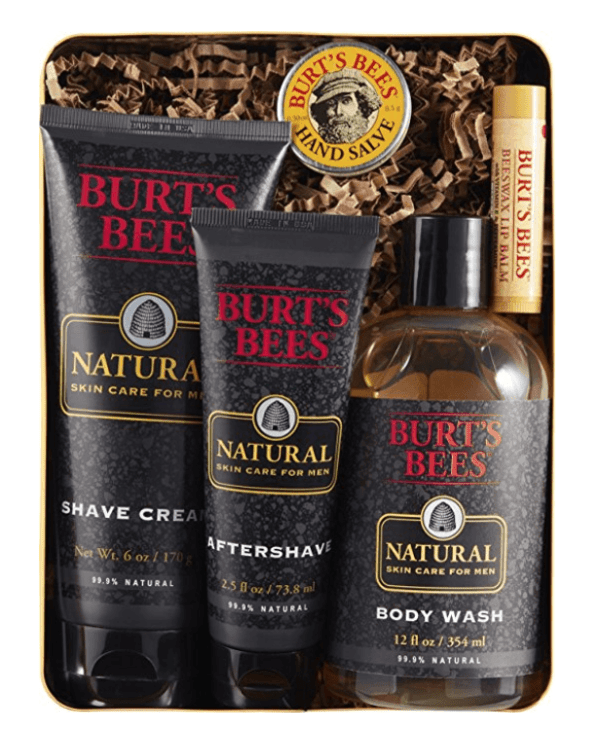 Pin
Burt's Bees for Men Gift Set - We all know that Burt's Bees makes amazing organic, cruelty-free products for women, but did you know that they also make products for men? This gift set contains several full-size products including shaving cream (suitable for electric and manual razors) and aftershave, all in a pleasing coconut oil scent that no one will mistake for yours.
Food-Related Valentines Gifts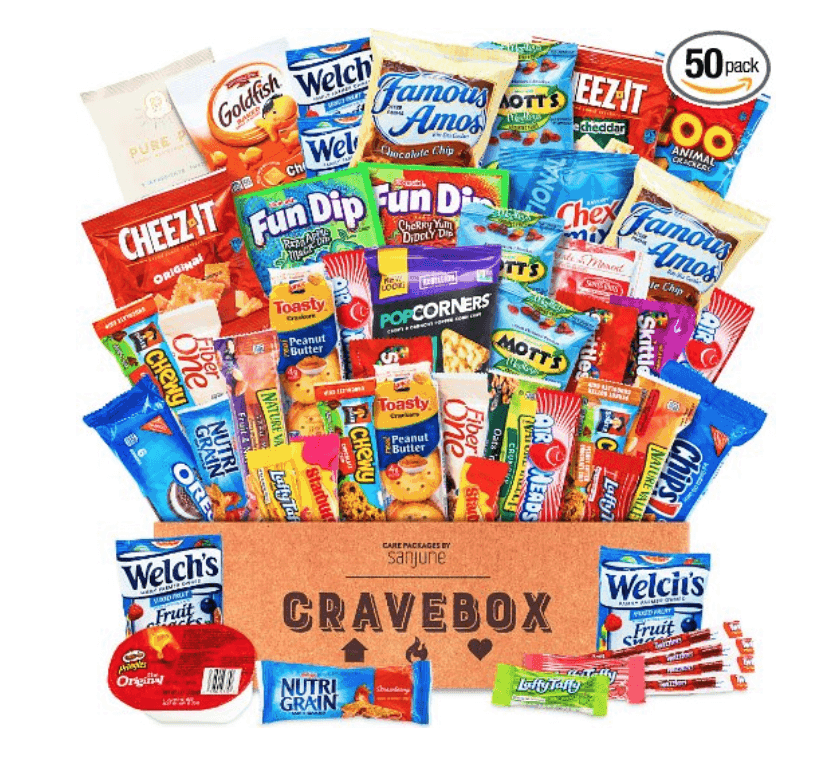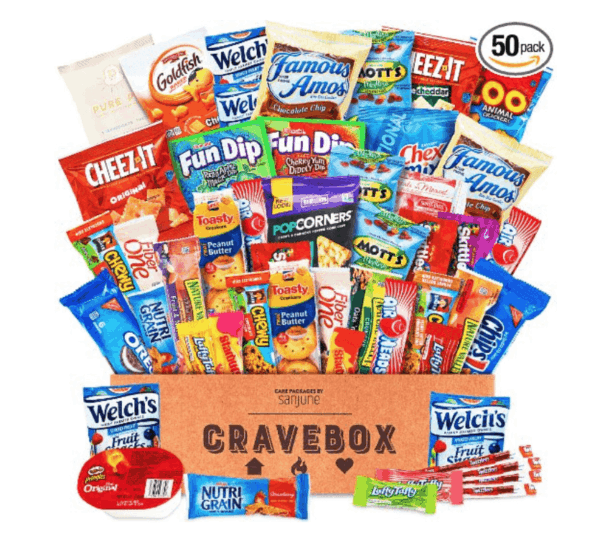 Pin
A Crave Box care package - My kids went gaga when they saw me pull up the Crave Box on Amazon. It's a huge box of 50 different snacks, both sweet and salty. Any guy (or kid) would love to get one of these and gorge himself on the sugary and salty goodness inside.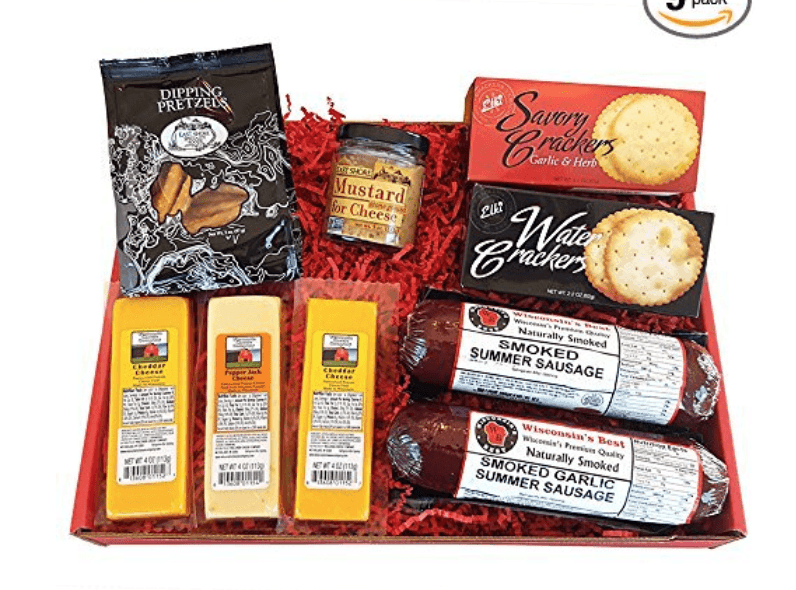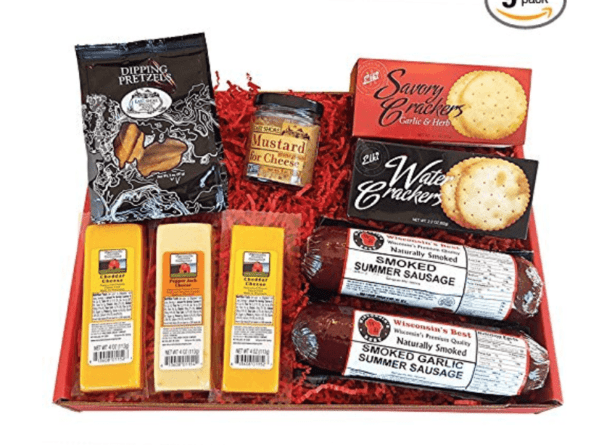 Pin
Smoked sausage & cheese gift basket - When I was little, my dad lived on these things. He probably still would if my sister and his doctor would let him have salt. Joe really likes them, too, so I think they're pretty much universal for men.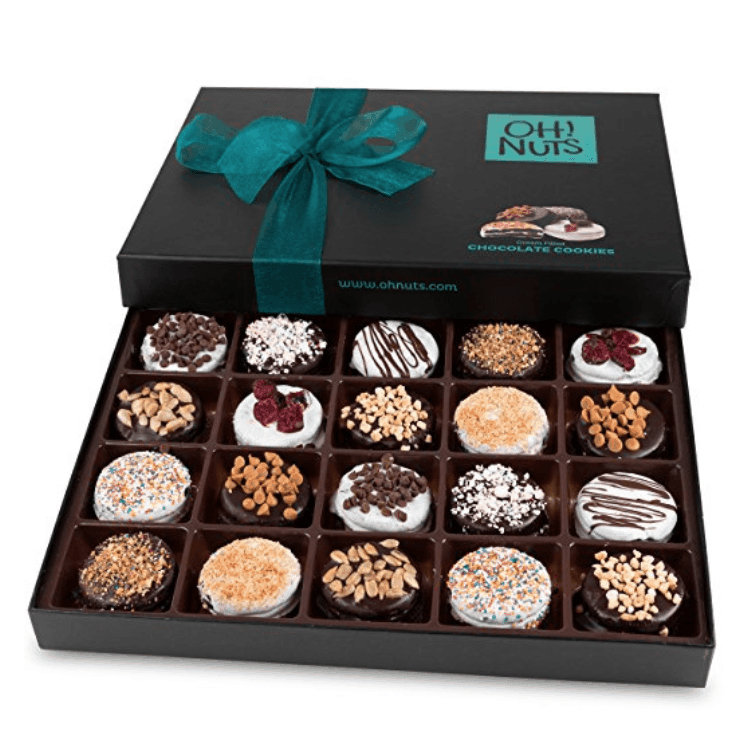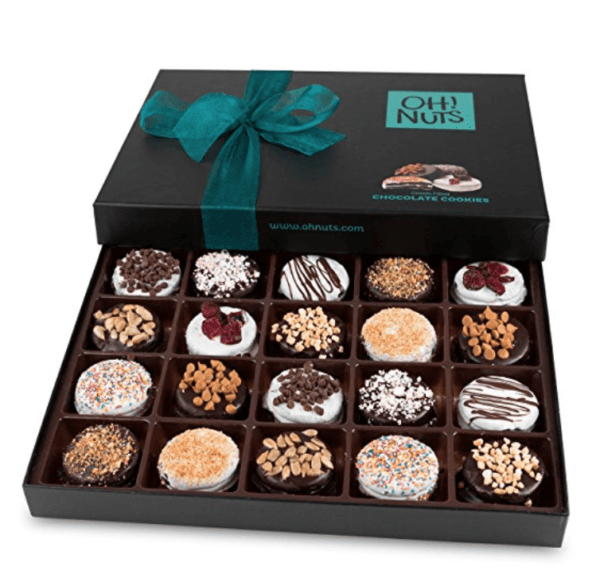 Pin
Gourmet chocolate covered Oreos - Joe isn't crazy about Oreos, but I used to be, and I think this gift box would delight any Oreo fan or anyone with a sweet tooth.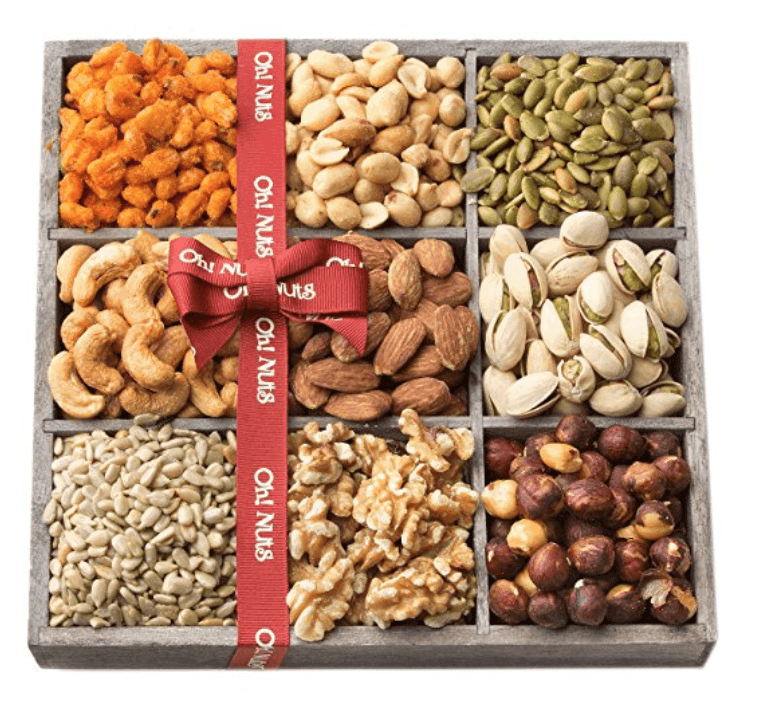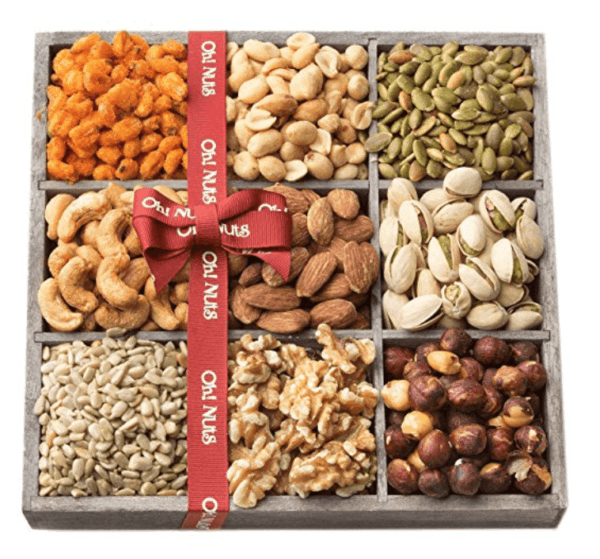 Pin
A box of nuts - If your man is more health conscious like me, he might appreciate a box of gourmet roasted nuts from this family owned business. It's got almonds, cashews, walnuts, pistachios, sunflower seeds, pumpkin seeds, and corn nuts in it.
Sentimental Valentines Gifts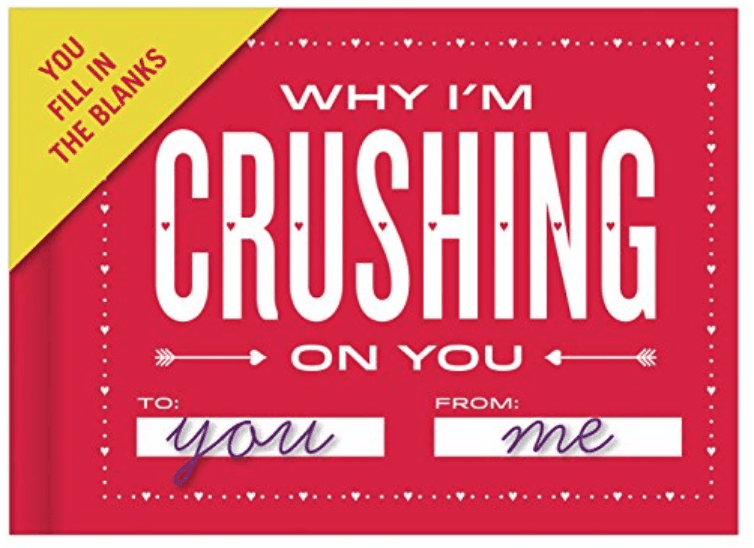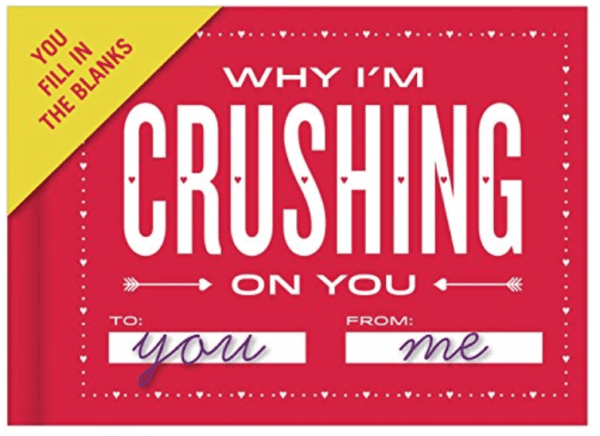 Pin
Why I'm Crushing On You personalizable book - I once did something like this for Joe with playing cards. I wrote something I loved about him on each one. He appreciated it, but eventually they got lost and I found them all over the house. That was a bummer. It wouldn't happen with this one because it's an actual book, and you just write in your messages in the fill-in-the-blank spaces.
What gift are you giving to your husband this Valentine's Day?