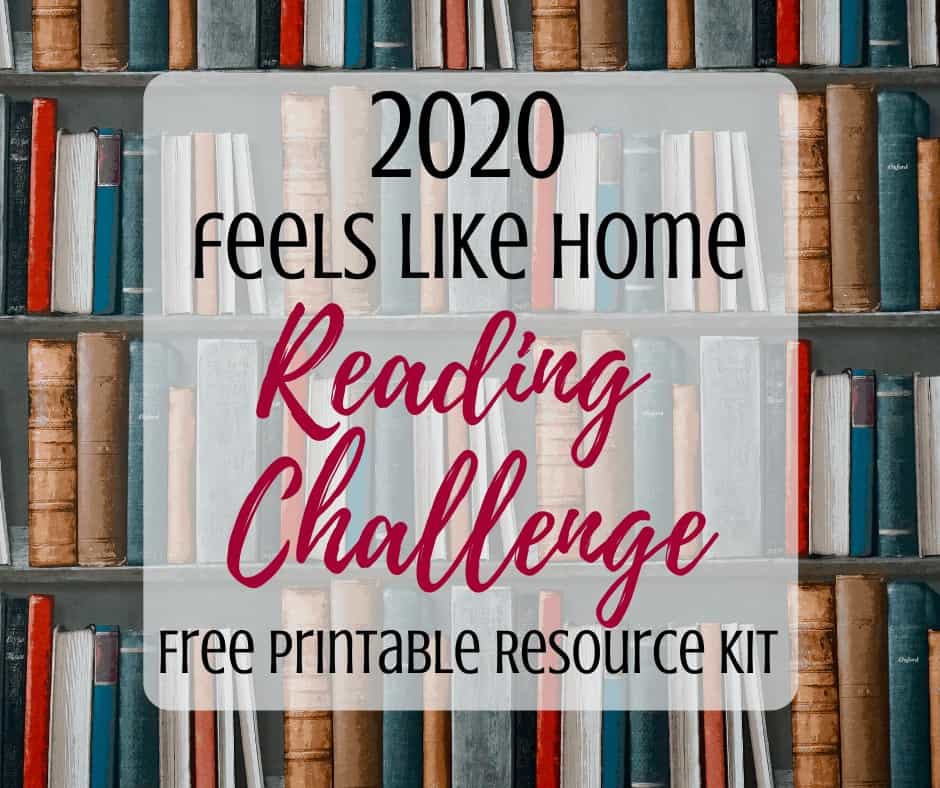 I shared a huge list of 50+ fiction and non-fiction books that I hoped to read in 2019, and I haven't gotten through even 10 of them. I shared a new, freshened up list last Friday, and I am hopeful that I'll get through more of them in 2020 than I did in 2019.
Maybe I won't read them all (um... I definitely won't read them all!) but I want to make a concerted effort to read as many as possible – as long as the reading stays fun and interesting.
See, what happened was that I would start one fiction book and then love it so much that I would seek out other books by the same author and fall down a rabbit hole to the neglect of the other books on my list.
And then there's the fact that graduate school has me pretty tapped out on non-fiction, so 99% of my reading has been spent on novels.
2020 Feels Like Home Reading Challenge
Because I have such a long list of books to read, I created a fun way to track what I've read and encourage myself to read more: the 2020 Feels Like Home Reading Challenge resource pack.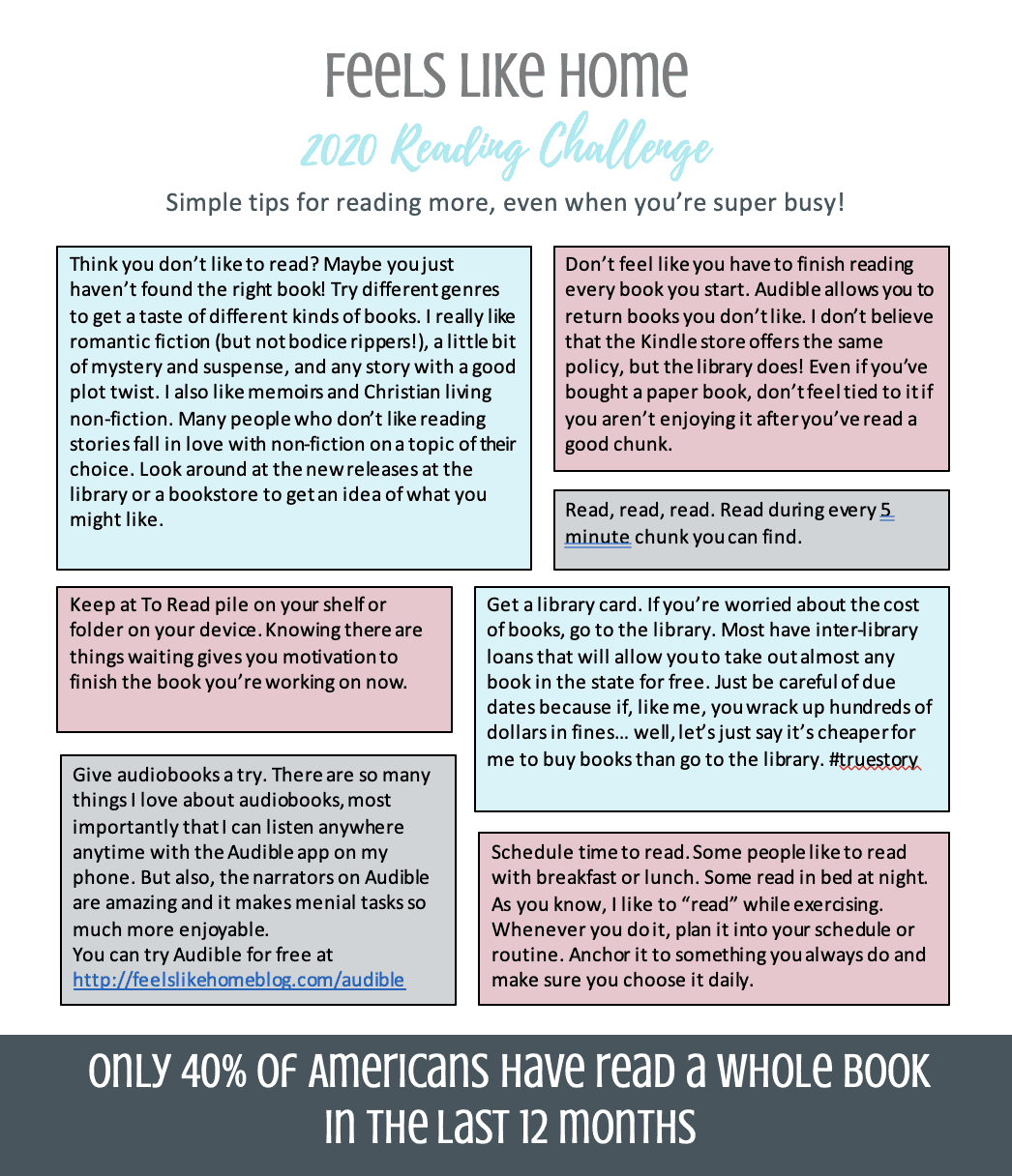 This fun resource pack includes two full pages (the one above and another) loaded with my best reading tips and tricks, a page where you can list out the fiction and non-fiction titles you're hoping to conquer, the books you've read with a note for whether you liked or didn't like them, and three super cute bookmarks that you can print, color, and use.
What to Read in 2020
I noted in the resource pack that only 40% of Americans report having read a full book in the last twelve months. That statistic makes me so sad because – reading! is! fun! and! exciting!
I don't say that to make you sad or ashamed. I don't want you to feel bad at all.
Here's the thing. Your twelve months starts now. If you start a book today, you will be one page closer to finishing that book in less than ten minutes.
You may be wondering what the heck you're going to read, especially if you're not really into book culture (did you even know that's a thing??). You could certainly hit up Amazon and look at the list called 100 books to read in your lifetime or the top 10 books of the year list. There are great books on both lists, including books I would tell you about if we were sitting together and chatting.
But of course, I most recommend the books I've reviewed over on this page. It includes my favorite books, both fiction and non-fiction, from the past year or so, and each one includes a quick paragraph review. I have truly loved every one of these books and highly recommend them. I mostly prefer light romances (no bodice ripping, graphic sex or anything like that), but will occasionally branch out into some suspense and mysteries. I read a good bit of historical fiction, too.
The books on that list are so good that I've sent almost all of them to my Old Grandma, who is 91, and she read each one in a day or less (but they're not short books!) and really enjoyed them all. I say that to point out that they have an almost universal appeal for women and older teens.
You could also check out my list of 50+ fiction and non-fiction books that I'd like to read in 2020 and my list of 101 chapter books to read. The chapter books are all kids' books, but they are so very good, and if you haven't read them yet, I promise you will love them. I can't vouch for every book on either list; I don't know if they're good or not as I haven't read some of them. But they were all recommended to me by someone, and I have high hopes for the ones I haven't dug into yet.
How about some free bookmarks?
Whatever you decide to read this year, you're going to need some bookmarks. I put three pretty ones together that you can print out on cardstock, color, and fold. They will lay flat in your book and make you smile. Here's a little preview: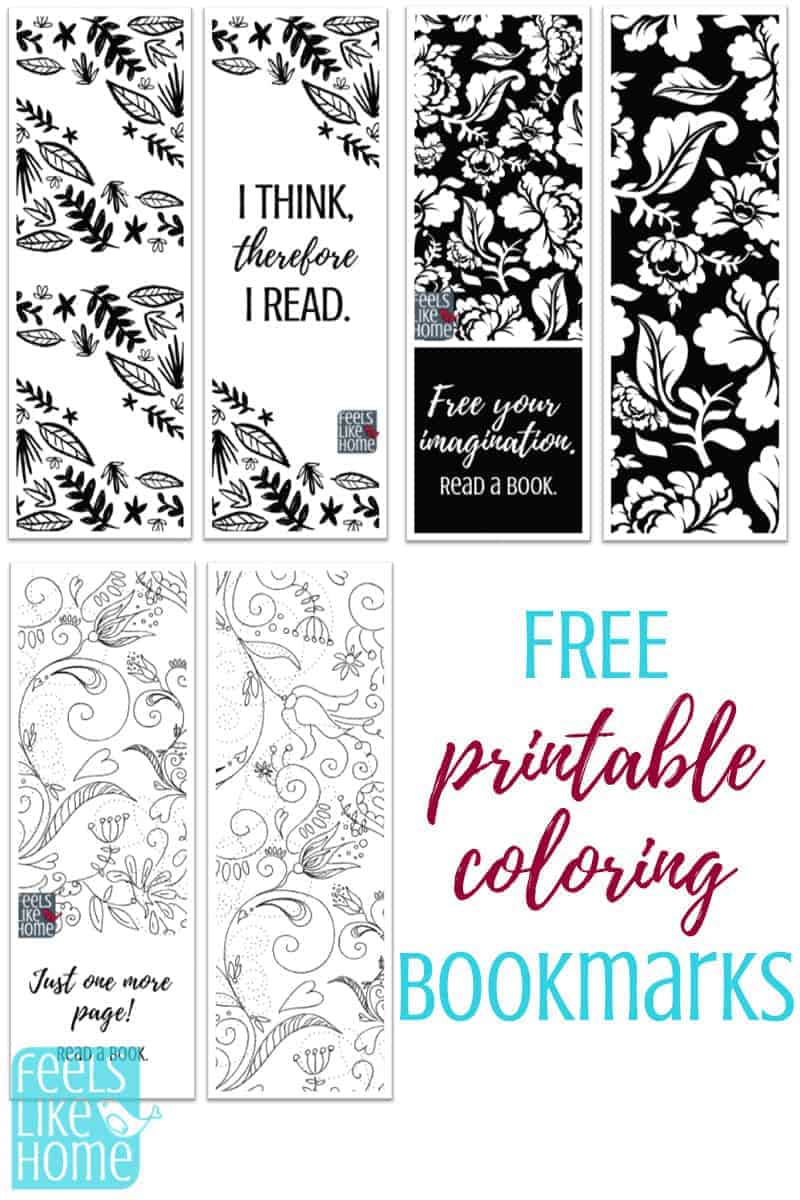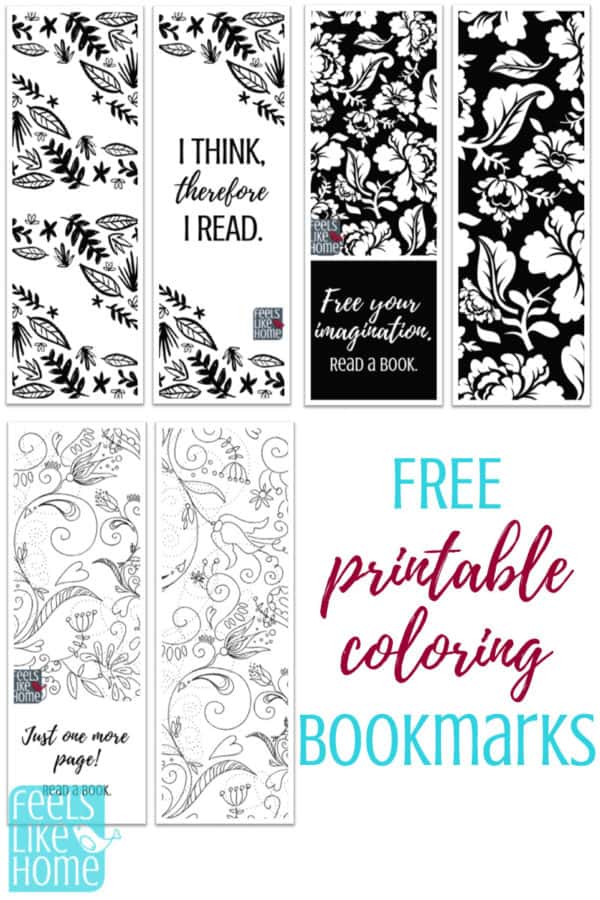 The Rest of the Reading Challenge Packet
There's more to the 2020 Reading Challenge packet than just tips and bookmarks! I've also included a page for you to list out the books you want to read from the lists above and another page for you to list out the books you have finished with space to note whether you completed them or not and whether you liked them or not.
The log probably isn't a big deal, but here's why I think you should do it:
It will give you a sense of accomplishment. If you read even one book, you are part of a minority of Americans (or your countrymen and women, wherever you are), and you deserve a special reward.
What your reward will be, I don't know. You get to decide. Go crazy, and buy yourself another book!