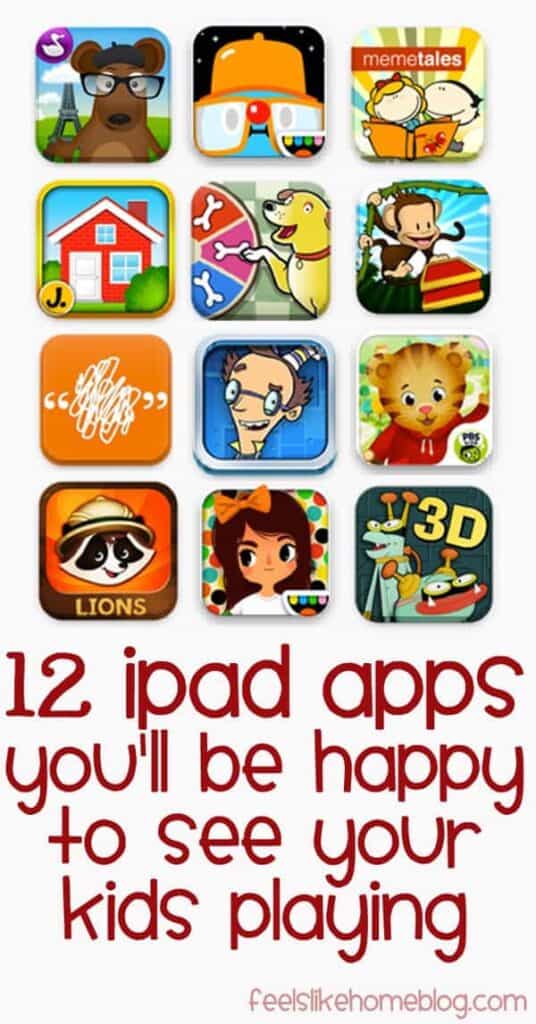 If you've been reading for a while, you know how enamored my kids are with the iPad.
They are veritable technophiles, those two. I've started hiding the iPad most of the time because I want them to do something besides sit and play with it.
The apps they use are awesome and educational, but too much of a good thing and all that. I limit their iPad usage to times when we're out (doctor's appointments, restaurants, etc.) and quiet moments when I'm involved with their sister. That's pretty much it.
Anyway, I am happy to see them playing with the following apps. They're all solid, educational (mostly), and engaging. Only the last 2 allow in-app purchases, and I've never seen ads in any of them.
I talk about which kid prefers each app below. Grace is almost six, and Allie is two and a half.
Disclosure: I received apps 1, 7, and 8 for free from PR reps. I probably would have purchased them myself eventually, and I only recommend them to you because my children absolutely love them.
More iPhone and iPad Apps We Love
The 10 Best Preschool Apps for iPhone and iPad
22 Educational iPhone and iPad Apps (only a couple of duplicates from the above)
7 Good Dress-Up Apps for iPhone and iPad
© 2013 – 2018, Tara Ziegmont. All rights reserved.