Today is the twelfth of December, and Joe just asked me yesterday what I might want to receive for Christmas.
At least he doesn't wait until the last minute.
I am hard to shop for because I buy whatever it is that I need or want.
I'm not the delayed gratification type.
And also? I don't know what I want. I don't really want anything.
To get some inspiration, I went to the gift guides at BlogHer.com.
I am leaning towards a charitable gift (that won't clutter up my already cluttered home), like a Women to Women International donation.
If I change my mind, I could maybe go for a necklace with my Twitter handle on it, to wear at blog conferences and in my general life.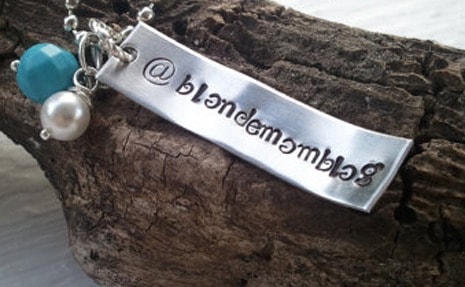 I might also ask for an online craft class or one of these gifts for entrepreneurs.
What are you asking for this year?
This post is part of BlogHer's Holiday Gift Guides editorial series, sponsored by Open Road Media.
© 2012 – 2018, Tara Ziegmont. All rights reserved.