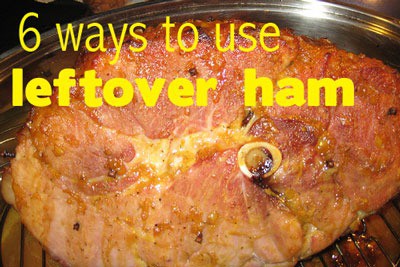 I like big family feasts. I like to be in my own home, work like mad to prepare foods, treat everyone, and then eat the leftovers for a week.
It's how I roll.
The last two years, we've gone to visit my cousins and grandparents near Pittsburgh, and we've eaten at a restaurant. Not my favorite, but I don't think other people enjoy the entertaining the whole gang bit like I do.
When you eat at a restaurant, you have no leftovers. That's the worst part.
Anyway, I wanted to put together some recipes that you could use to repurpose the ham that's leftover from your Easter dinner (just in case you're sick of ham sandwiches by now).
6 Ways to Use Leftover Ham
How are you using your leftover ham?
© 2011 – 2018, Tara Ziegmont. All rights reserved.