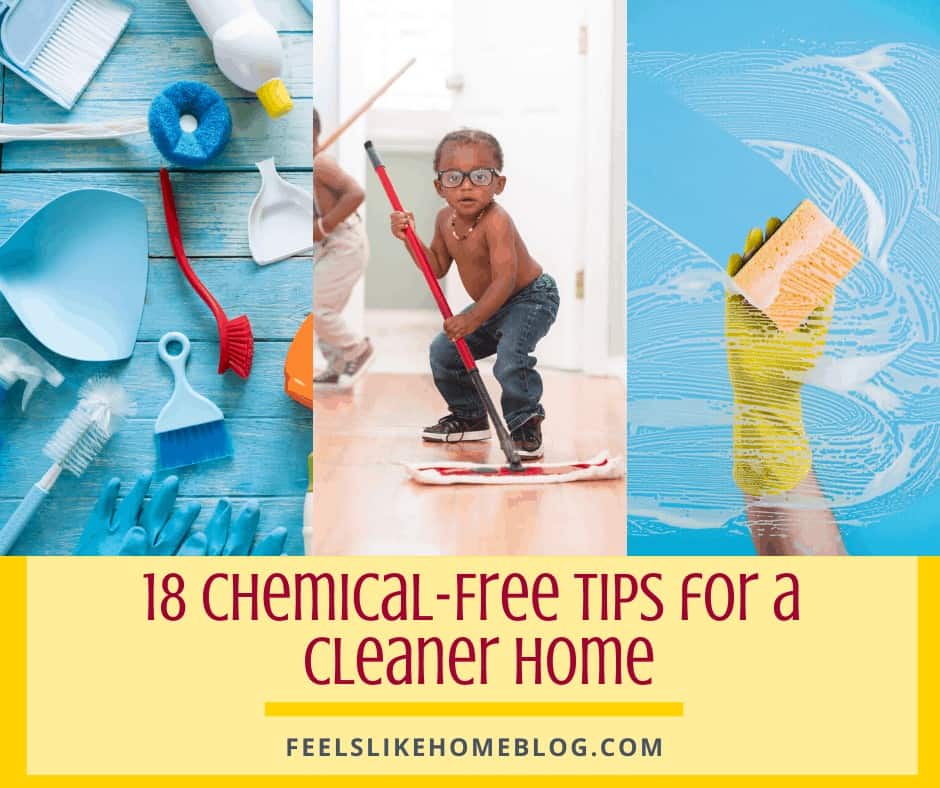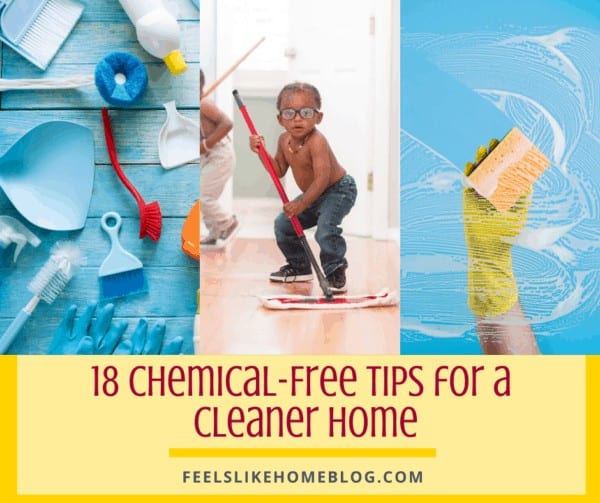 Pin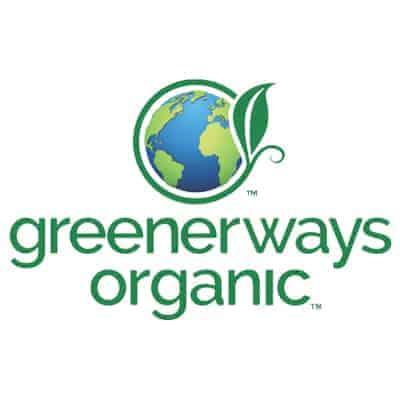 Pin
I am so excited to be partnering with Greenerways Organic for this blog post because their all-natural, organic products are safe for both kids and pets. We have more than a lot of cats and two kids, and their health is important to me (duh). I don't ever spray harsh chemicals and use natural and organic ones whenever possible. I'll share more on Greenerways Organic and their full line of products (they make much more than cleaners!) after the list, but first, here are my top 18 tips featuring my favorite cleaning products.
18 Natural, Organic, & Chemical-Free Tips for a Cleaner Home
Get thee some Greenerways Organic All Purpose Cleaner. This stuff is magic - it dissolves grease and grime, it leaves glass, screens, and mirrors streak-free, it smells amazing, and it is safe for both kids and pets. This last bit is super important to me as one of my many cats was recently diagnosed with feline asthma, and I have to be extra careful with what gets sprayed in my home to prevent him from having another scary asthma attack. Not to mention I hate using harsh and dangerous chemicals around my kids (and my own skin!). See, I have extra big hands and those heavy duty yellow rubber gloves don't fit me, so I have to have my hands in whatever I spray around. I would much prefer to spray something safe, organic, and non-toxic than something harsh and carcinogenic. More on Greenerways Organic after the list, including a special deal for the next two weeks only.
For glasses with water spots or a hazy film - You can soak these in vinegar for an hour or so, and that will remove 100% of the water spots and especially the hard water film that accrues after many washings. Take them out of the vinegar, rinse, and dry with a soft cloth.
Clean your phone - Seriously. Did you know that cell phones have been found to harbor more bacteria than toilet seats? It's true. Clean your phone weekly (if not daily) using Greenerways Organic All Purpose Cleaner. I wouldn't recommend spraying it directly on the phone; just spray onto a paper towel or soft cloth and wipe down all the surfaces of the phone or case, paying special attention to crevices and buttons. Alternately, you could use their 2 in 1 Hand and Surface Cleaner to wipe down your phone. It's similar to hand sanitizer but without the gross chemicals, and it won't dry out your skin because there's no alcohol.
Remove the scale from your coffee maker - Minerals from hard water can wreak havoc on your coffee maker, so it's a good idea to clean it out every month. In order to do that, mix a solution that's half vinegar and half water. Fill the reservoir of your coffee maker with the solution and run it halfway through the cycle. Stop it midway and let it sit for about an hour. Then continue the brewing process. Run a second full cycle with clear water to rinse out the machine.
Unclog your shower head - If your shower head has jets that are clogged, there is an easy fix. Unscrew it and submerge in a container of vinegar for an hour or so. After that time, brush away any debris and re-install. It will work like new again.
Clean dull aluminum cookware - If your aluminum cookware is dull and grimy-looking, fill it with water and a tablespoon or two of fresh lemon juice. Simmer the mixture for at least an hour, and the grime should be all gone.
Freshen up your shower curtain - If your shower curtain has grime or mildew spots, throw it in the washing machine on the gentle cycle with two or three bath towels. The towels will increase the agitation and get the shower curtain cleaner than just washing it alone. Hang it up, stretched out fully to dry, or in a pinch, you can put it in the dryer with very low or no heat.
Remove the funky odor from your sneakers - Sprinkle baking soda inside your sneakers when you take them off, and they will smell a whole lot better next time you put them on. Just remember to tap out any excess before you put them back on.
Clean stray coloring marks from the table - If you have marker or crayon marks on your wood or enamel table, plain old toothpaste should remove them without damaging the finish. Rub a little in with your finger or a soft brush, and it should take the marks away.
Get rid of funk from your garbage disposal - A fancy disposal cleaner is not necessary. Fill the sink with the hottest water in your tap and let it flow down through all at once. Then put a few lemon rinds into the disposal and grind them up. Follow with a stream of cold water to flush the remnants of the rinds out, and your disposal should be back to smelling fresh.
Wipe away coloring messes from the wall - If you have small children, there is a good chance that someone will color on the walls at some point. If this happens, spray some Greenerways Organic All Purpose Cleaner on a soft sponge and sprinkle it with baking soda. Use the combo on the masterpiece and it should wipe away.
Avoid streaks on your windows - Part of the streak problem is in the timing of your wash job. Plan to wash the windows either at night or on a cool, cloudy day for best results. (Doing it in the sunshine will cause streaks because the cleaner dries before you can wipe it away.) Spray some Greenerways Organic All Purpose Cleaner directly on the window, and wipe with a microfiber cloth or coffee filter to avoid streaks. (Coffee filters are lint-free.)
Clear a slow drain - Anytime a drain starts to get sluggish, you can use your kids' favorite science experiment to clear it up. Pour ½ cup of baking soda into the drain followed by ½ cup of vinegar. This will fizz and bubble and remove the debris clogging up the drain. Follow with plenty of hot water to flush the mess down the pipes.
Have a cutting board with stubborn stains? Sprinkle it with salt before spraying on some Greenerways Organic All Purpose Cleaner. Spray on top of the salt and wipe with a sponge or dish cloth and the stains should lift right up. Salt is a mild abrasive and buffs out the stains while the cleaner deodorizes, lubricates, and wipes away the residue.
De-grease your kitchen cabinets - Have you noticed the film of grease on your kitchen cabinets that accumulates when you cook? Wipe them weekly with a microfiber cloth or soft sponge and a spritz or two of Greenerways Organic All Purpose Cleaner. The cleaner cuts through grease without harsh chemicals.
Fix a scratch or nick on your wood furniture or floors - If there is a noticeable mark on your wood surfaces, a shelled walnut can make it a lot less visible. Simply remove the nut from the shell and rub into the scratch.
Get the grime out of your microwave - If your microwave has stubborn cooked on remnants, try microwaving a cup of water mixed with 4 tablespoons of vinegar and a chopped up lemon on high until the window is steamy. Then let the whole thing sit for 5 minutes and wipe out. The grime should wipe away easily.
Clean your purse and wallet - About half of women's purses have traces of fecal bacteria, so it would behoove you to wipe it off once a week. Simply spray some Greenerways Organic All Purpose Cleaner on a soft cloth and wipe it, paying special attention to the zipper pulls, snaps, and creases and crevices where bacteria could build up.
About Greenerways Organic
Like I said, I am so excited to be partnering with Greenerways Organic because the whole company was started by a mom like me, who needed a way to repel insects but didn't want to expose her family to harsh and carcinogenic chemicals. Here's her story:
"I started creating organic products in 2008 when my house was damaged by a severe storm and became infested with insects. Pregnant at the time and increasingly eco-conscious, I started reading the labels of traditional insect repellents and realized they were ridden with harmful chemicals and other ingredients that were unknown to me. Fearful of what these chemicals could do to my unborn child, my family and I began to research various essential oils and the properties they contained.
Shortly thereafter, we invested in a small machine that allowed us to mix small quantities of essential oils. After much research, we wound up with a variety of oils, all of which had repellent properties to varying degrees. With a lot hard work and extensive mixing and matching, we eventually derived a formula that actually repelled insects, was kind to the skin, and safe. Sharing with friends and other family members led to positive confirmation of our findings. From there, Greenerways Organic Bug Spray was born.
It's my belief that all families deserve to be able to make healthy choices, but sometimes these choices are expensive and limiting. Our goal, therefore, has been and always will be to provide affordable organic products in the belief that everyone deserves to enjoy the benefits of a chemical-free, organic lifestyle."
Pin
Greenerways Organic All Purpose Cleaner
I have primarily focused on the cleaning products in this post, and they are AWESOME, but I also want to tell you about Greenerways Organic's flagship product, its insect repellant.
They make a whole range of bug repellants, including a Mosquito Bite-Free Zone pouch that you hang to protect a large area. I can't wait to try these out when we have camp fires in our backyard next summer!
Pin
Greenerways Organic Deet-free Bug Repellant Spray is a product that does not contain DEET, so you don't have to worry about what it's going to do to your children in the longterm. I hate using DEET because there is so much evidence that it is extremely harmful to humans as well as animals and insects. Honestly, I would rather take my chances with itchy mosquito bites than expose myself to a known carcinogen.
Fortunately, I no longer have to do that thanks to Greenerways Organic's DEET-free bug repellant. There aren't any mosquitos where I live right now (it's too cold), so I haven't been able to try these products, but I have them on the ready for the spring and summer when they come out in full force. We have the special tiger mosquitos here which are striped and leave nasty welts, so I am really excited about these products.
Pin
Greenerways Organic 2 in 1 Natural Sunscreen and Bug Repellant also has me excited because we like to go to a state park where there is a crisp and cold mountain lake, but the flies and mosquitos there are terrible. Last year, Allie and I constantly applied spray on sunscreen in an effort to keep the bugs at bay (for some reason, they didn't bite us when the sunscreen was wet). The sunscreen itself was a chemical, but it was better than DEET and the bug bites really hurt. This coming year, we'll be able to use Greenerways Organic sunscreen and bug repellant, and we won't have to worry about the sun or the bugs.
How to get a deal on Greenerways Organic!
I seriously can't tell you how excited I am about Greenerways Organic. First and foremost, the products smell really good, and everything I've tried has worked really well. And also, they are safe, so there is no downside at all.
Right now and through the December 2, you can get a great deal on all Greenerways Organic products through Amazon. Using the links above, the sunscreen is 50% off, all single listings are 30% off, and all multi-pack listings are 50% off. This is the perfect time to give them a try!
Follow Greenerways Organic
You can learn more about Greenerways Organic in the following social media sites:
This post was sponsored by Greenerways Organic. All opinions and tips are my own. See my disclosure policy for more information.