This is the ultimate list of things to sew for summer! Simple, easy, and fun summer sewing projects to make or sell including lots of beginner to advanced sewing tutorials perfect for the beach, summer vacation, and picnics!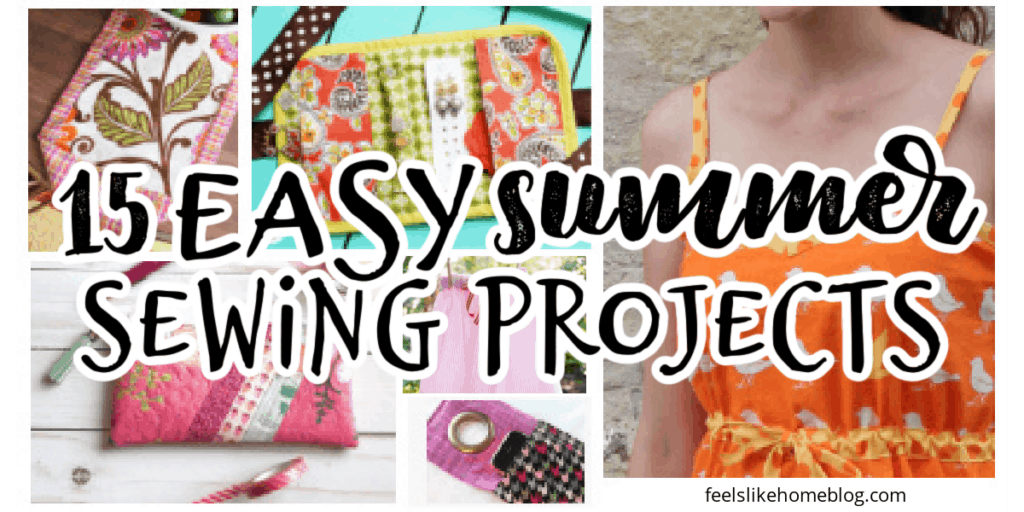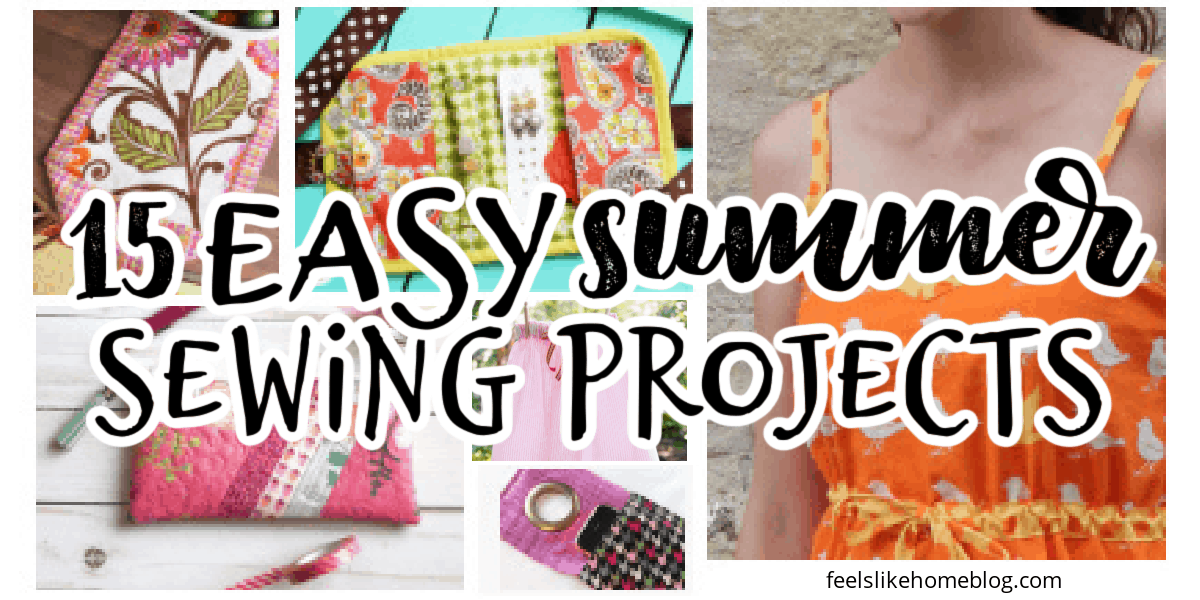 I love to sew and have been sewing more these last few months than I had in years, since I was pregnant with my first daughter who turns 14 in three weeks. It's been a while.
I discovered that sewing was not as much fun when you have two little children underfoot, spilling pins and wanting to help. I pretty much quit doing it for years.
But then my younger daughter discovered sewing, and she wanted to make Barbie clothes, so we went to the fabric store and bought stretch knit fabric and we made Barbie clothes.
As you might imagine, Barbie clothes quickly morphed into Allie clothes once she saw that amazing array of stretch knits available at the local fabric shop. So I made her a hoodie dress that is gray and covered with colorful gummy bears - her choice.
I made that gummy bear hoodie dress on February 7, and she wore it every. single. day. for eight solid weeks. There was only a single 24-hour period during those eight weeks that the dress was not on her body and that only happened because I put it in the washer, forgot about the load, and had to rewash it because it smelled sour. That's it. Apart from that day, she wore the dress about 60 days in a row.
I figured if she liked her gummy bear dress that much, I ought to make her a summer version with short sleeves. So I bought some stretch knit fabric from Etsy (Among Us pattern), and I have been ready to cut it out for about five weeks now. I have been working on this here little blog and not sewing, and she has told me about it several times. Maybe I'll cut the pieces out this weekend. Cutting the fabric is my least favorite part.
So anyway, if you are sewing a little more than I am sewing, you will be very interested in the summery projects that follow. There are some that interest me, too, particularly the maxi dresses because I love maxi dresses and like to wear them as swimsuit coverups on cool summer days. (We go to the community pool almost every day after work and every weekend day.)
Take a look at the summer sewing projects below and let me know your favorite in the comments. Also, please let me know if you have made something else that I should add on to the list. I'd be happy to support other bloggers by adding their work below.
These pretty butterfly crafts are great, too. Check them out if you're still looking for more beautiful summer projects!