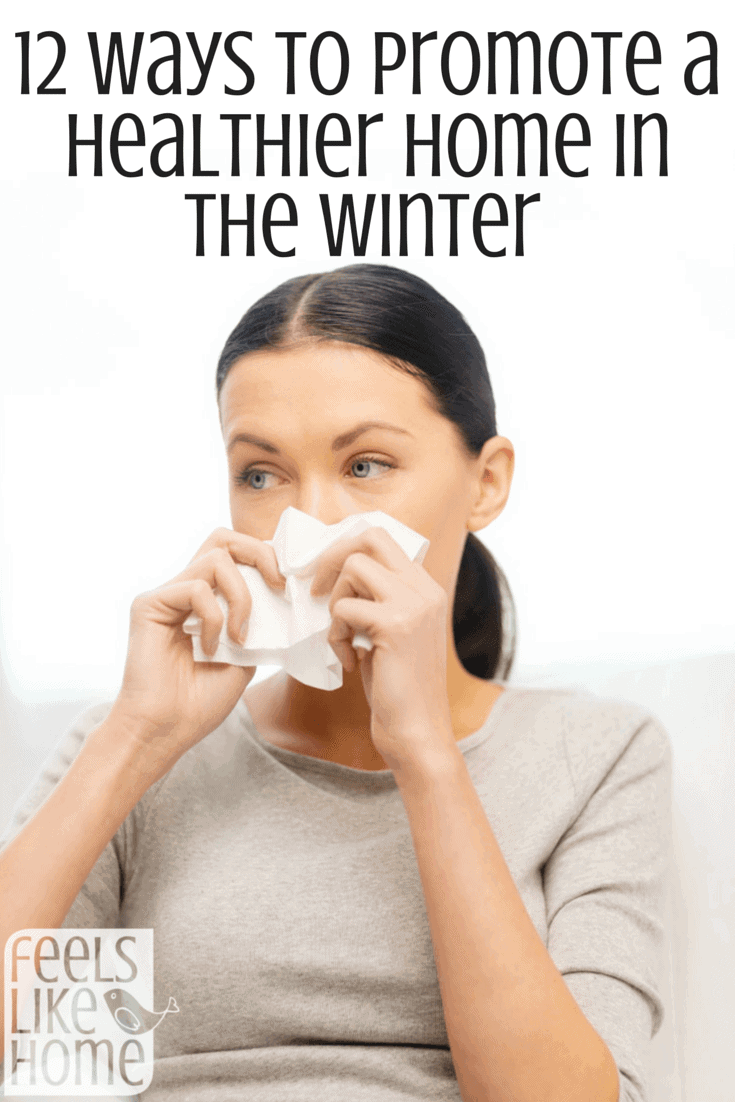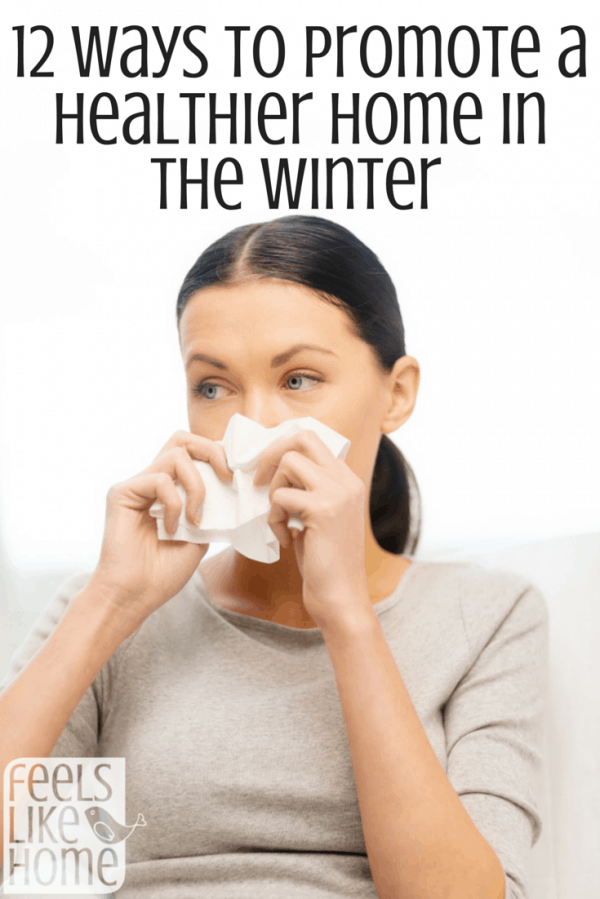 Pin
I am proud to be a 3M-sponsored blogger, and as part of my responsibilities, I get the opportunity to evaluate 3M products. Opinions are my own and additional products used in the project were selected by me.
It's sick season. We've had two colds pass through our home this winter already, and I'm sure more are to come.
We may not be able to protect ourselves from all the germs in public, but there are a lot of things we can do to keep our home environments healthy.
(Many of the points below come from the Centers for Disease Control and Prevention website.)
Stay away from sick people. Right? If someone is displaying cold or flu-like symptoms in a public place, move away from them. Don't touch them or their belongings.
Cover your mouth and nose with a tissue when you cough or sneeze. I once read that an uncovered sneeze can send germs over six feet away. Be considerate of the people within that range and cover up.
Change your furnace filter every three months. The Filtrete Healthy Living Ultimate Allergen Reduction Filter (MPR 1900) attracts and captures airborne microscopic particles that can carry bacteria and viruses, so it is a great way to promote a healthy environment in your home.  It also attracts and captures microscopic allergens like pet dander, smoke, household dust from the air passing through the filter. Filtrete filters are one way to promote a cleaner, fresher, and healthier home.

Wash your hands frequently with soap and hot water. Wash your hands while singing the ABCs for maximum cleaning effect. And, make sure you've got lots of friction going on. Soap and water alone don't remove the germs from your hands; friction removes the germs. If you can't wash your hands, a waterless hand sanitizer is a good second choice.
Avoid touching your eyes, nose, and mouth. According to the CDC, the majority of infections are caused by touching something that is contaminated with germs (a phone or door handle, for example), and then touching your eyes, nose, or mouth. The germs have instant access to your body.
Clean and disinfect frequently touched surfaces, especially if someone is sick. When you're cleaning, make sure you hit all the handles - door handles and knobs, toilet handle, sink handles, refrigerator handle, and railings - as well as the remote control, telephones, and dining room table.
Change bedding frequently. Germs can be spread through shared bedding, so washing it often can prevent that.
Don't share eating utensils. We constantly share cups, plates, forks, and spoons at my house. We just do. But during sick season, it is really best to avoid sharing food to avoid sharing germs.
Keep an adequate supply of tissues, paper towels, cleaning solution, soap, and waterless hand sanitizer on hand so that you'll be prepared when illness strikes.
Train your family to cover their coughs and sneezes and to wash their hands frequently, especially after a cough or sneeze or blowing their noses.
Diffuse essential oils. Certain essential oils can promote wellness in your home.
Live a healthy lifestyle by eating nutritious whole foods, drinking lots of water, and getting adequate exercise every day. A strong, healthy body is less likely to succumb to infection than a compromised one.
Connect with Filtrete
Connect with Filtrete on their Facebook page and on Twitter. You can also register to receive seasonal e-newsletters featuring special offers, filter change reminders, better home living tips and more at www.Filtrete.com.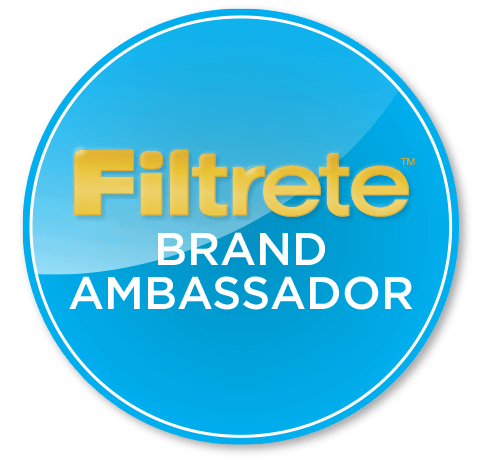 Pin