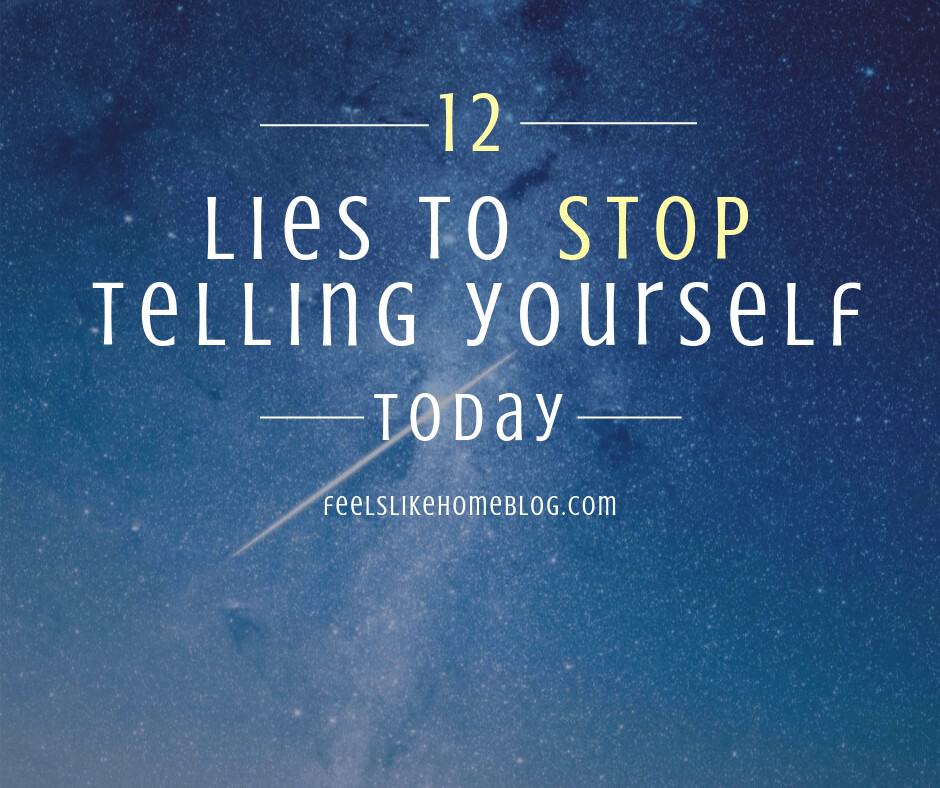 I received an email from a sweet reader this week that said, in short, "I feel like a failure. I am struggling with everything, and nothing is going the way I want."
My heart hurt for this woman, especially because I know the feeling.
I remember one time in particular when I felt awful about my life. Grace had a friend spend the night, and in the morning, they woke me up earlier than I would have liked. They had breakfast in bed on a tray, but I wasn't eating gluten at the time, and the breakfast consisted of a cereal with gluten.
"I can't eat that," I said. "It has gluten in it." I didn't see their faces as I rolled over and went back to sleep.
When I finally woke up, I went out to the kitchen and saw the now gelatinous bowl of cereal on the tray sitting on the table, and my heart hurt so badly for those sweet, sweet girls who just wanted to do something nice for me.
It wouldn't have killed me to wake up and eat the cereal, but I selfishly rolled over and went back to sleep.
My girls have probably long forgotten that morning, but it has stuck with me all these years. I still feel terrible about it when I allow myself to remember the semi-solid bowl of cereal on the table. They just wanted to be nice, and I shot them down.
I remember sitting at the kitchen table and writing in my prayer journal about how horrible I felt and what a bad mother I was.
Never mind that I had been up until almost 2 a.m. working and really needed the sleep.
Never mind that I wasn't eating gluten because doing so made my body have physical pain.
All I could think of was that I had crushed the spirits of three little girls. The more I prayed, the worse I felt until I had to get up and do something else, probably eat to soothe my raw feelings.
Even now, I feel like a horrible, insensitive person when I think about it. The feelings don't go away.
Why am I telling you all this? My point is that I'm not a horrible, insensitive person. I did one horrible, insensitive thing, and that one thing does not make me a failure as a mother and especially not as a human bieng.
I can't change the past, and my kids have probably forgotten all about it anyway. I can only change the present and do better in the future.
With that in mind, I want to share with you 12 lies that we all tell ourselves sometimes in hopes that identifying them will make us stop believing them all together.
12 Lies to Stop Telling Yourself Today
I am a failure. Listen, you are NOT a failure. Sure, you have certainly failed at some things. Maybe you have failed at a lot of things. But you are only a failure if you stop trying.
Did you know that JK Rowling, author of the mega popular Harry Potter books, was receiving government assistance, penniless, and a jobless, divorced single mother when she wrote the first Harry Potter book? And that her book was rejected twelve times before a publisher took a chance on her? As of 2019, her books have grossed over $25 BILLION dollars, not to mention the Broadway play and Harry Potter merchandise which is everywhere. She felt like a failure and even contemplated suicide, but she persevered and you can too.
Failure is bad. Thomas Edison, inventor of the light bulb, famously said, "I have not failed. I have just found 10,000 ways that won't work." Isn't that a great attitude? All failures shape us. They show us what won't work. They show us who we can and can't trust. They close doors so that we can open windows. Failure is not only good, it is essential to success. You just have to learn to get back up after failing and move on to the next opportunity.
I don't have enough _____ to be happy. This is a huge lie. You have enough. Oprah Winfrey has said, "Be thankful for what you have, and you'll end up having more. If you concentrate on what you don't have, you will never, ever have enough." How true is that? If you focus on needing more money, time, energy, or stuff, there will always be something new that's just out of your reach. If you focus on what you already have, you will be content with it and be pleasantly surprised when something new comes along.
Related: How to Make a Family Gratitude Jar
My dreams are impossible. Your dreams should drive your goals, and your goals should drive your actions. If you do something every day or every week to move you closer to your goals, then you will eventually reach them if you don't quit. That's the simple truth of it: people who work hard to see their dreams realized are the ones whose dreams become reality. Those who aren't willing to do the work live with the lie that their dreams are impossible.
People who are successful are just lucky. A study of Olympic athletes showed that the average Olympian has trained over 10,000 hours at his sport prior to arriving at the games. Ten. thousand. hours. That is not luck; it is dedication, hard work, and discipline. People who are successful, in business, in homemaking, in parenting, or in any other area, are the people who have worked hard. They have read books on their subject and studied and consulted experts. They have practiced and brainstormed and meditated. They have prayed and followed God's calling. There is very little luck in being successful, but there are many hours of dedication. Successful people make their own luck.
I am stuck with people who hurt me. You are not. You always have the choice to walk away from toxic relationships. I have talked a lot about marriage, especially recently, and I do believe that God wants us to preserve our marriages. But in the Bible, it does say that we can leave our marriages in the case of persistent, unrepentant sin. So if someone, anyone, in your life is hurting you, physically or mentally, you should do the hard work and walk away. There are people in your life who you can lean on for support and, if not, there are services and agencies who will help you. And if it's not your spouse but a friend or family member? That should be a simple choice.
My failed relationships were a waste of my time. Not so, my friend, not so at all. Your failed relationships, romantic or otherwise, all taught you what you didn't want or need. They taught you how you want to be treated and what you want in a friendship or partner. The fact that they ended is a major success in your road to happiness.
Things will never get better for me. Jesus said, in John 16:33, that we will have trouble in this world. "But take heart!" He said, "I have overcome the world." In other words, He promised that we would have troubles, challenges, struggles, and setbacks. But He also promised that there's nothing He can't handle on our behalf. You can rest assured that things will get better for you. In Jeremiah 29:11, the Bible says "'For I know the plans I have for you,' says the Lord. 'They are plans for good and not for disaster, to give you a future and a hope.'" There are good things waiting for you; you just have to persevere until they come.
Related: 28 Simple Habits to Become a Better Person
My past is predictive of my future. I'm sure you've heard this saying, but it's worth repeating. If you continue to do what you've always done, you'll continue to get what you've always got. In other words, your past WILL predict your future if you continue to make the same mistakes. But if you're willing to pray, seek wise counsel, and step out in faith, you will get new, better results. Trust people who've proven themselves to be trustworthy. Research and try new methods. These are the strategies that can change your future for the better.
I don't need to meet new people. I'll be honest and tell you that this one is super hard for me because I'm an extreme introvert. I don't like putting myself out there, and small talk is difficult. But the fact is that old relationships fade away sometimes, and they need to be replaced by new relationships. I am struggling with this right now because my therapist, a woman I've seen weekly for almost 7 years, is pivoting in her practice and prefers to see couples. She has encouraged me to find a new therapist, but I keep coming back to her. I know I should allow her to follow her passion, and I know a new person will be just as lovely as she was, but it's hard to make a change. I get that, but we all have to put ourselves out there and forge new relationships if we're going to grow. New people have ways of speaking into our lives that old ones don't.
I don't know how to live without _____. I struggled with this mightily when my mother died. I wanted to call her every five minutes and tell her something. I desperately wanted to have her back. But the fact was that she was gone, and nothing I could do would change that. Whether your person has passed away or simply left your life, you can and must go on. Maybe you will have to learn new skills or forge new relationships, but you will go on, and the sooner you realize that, the better off you'll be.
Related: The movie that made me cry myself to sleep
I'm not ready to ________. Ruth Soukup, millionaire blogger and author, has built a huge brand around the slogan Do It Scared because she recognized that no one ever feels 100% ready for anything. All good opportunities stretch us beyond our comfort zone, and you are by definition uncomfortable when that happens. You may feel like a fraud at first, but if God has put you in a situation, you can bet that He will equip you to be successful in that situation. And, if for some reason, you aren't successful, because you misinterpreted His calling or stepped out on your own, see #2 above. The failure will teach you something and it will all be worthwhile in the end.
I am sitting on my couch right now, with one cat in my lap and two more within arm's reach. My life feels good and happy and positive, but it hasn't always been that way. I've experienced my share of struggles and heartbreaks and missteps, and I've told myself all of the above lies at one time or another.
How much or how often we've told ourselves these lies doesn't make them any more true. They are lies, plain and simple. I believe that Satan whispers them to us when we are weak so that we will live defeated lives apart from the glory God wants us to experience.
Whether you believe that or not, the fact is that these lies are in our heads and we need to get over them so that we can move on with the good lives God wants us to have.