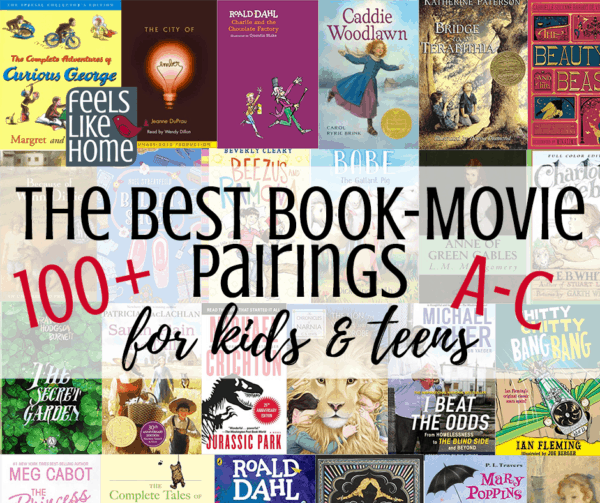 Pin
My kids are movie junkies. They love watching movies and tv. I'm not so much now although I have been at different times in my past.
What I do get behind 100% is books. I love love love books, and even my kids are totally in love with audiobooks. We listen every single time we get in the car, and we have listened to hundreds and hundreds of hours of books over the last five years. Every book we listen to is their new favorite (although I think Harry Potter might hold for a while).
When I taught high school science, I loved to pair books and movies. I had my science students read - READ! - and we watched movies and discussed how they were similar and different. It was all great fun.
I do the same thing with my kids now, and I love the big, juicy conversations that develop from the pairings. Kids very quickly learn that the books are almost always better and richer, even when the movies are really well done (as are the ones below).
I know this is a ginormous list (and they really are all very good!), but let me highlight our current favorites for you. Included with every book and movie pairing in the list is a brief description of it and why we like it (or don't, in a few cases).
Part 2 is posted! You can check it out here.
Our Favorite Book to Movie Pairings
117 Best Book to Movie Pairings for Kids, Teens, & Families - Part 1 (A-C)
I was going to make this enormous list of 117 book-movie pairings into a single post, but when I crested 6,000 words, I realized that no one would ever read that much of it and decided to break it into more manageable chunks. I'll link to part 2 here once it publishes.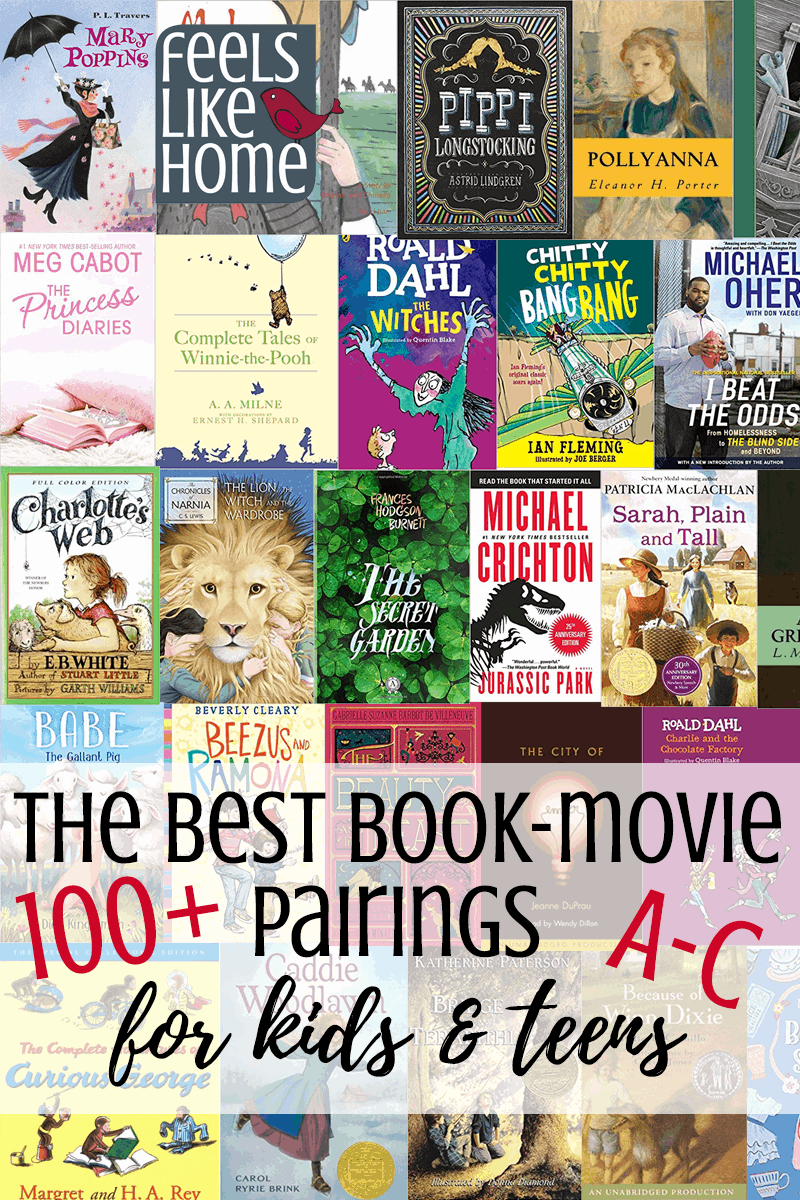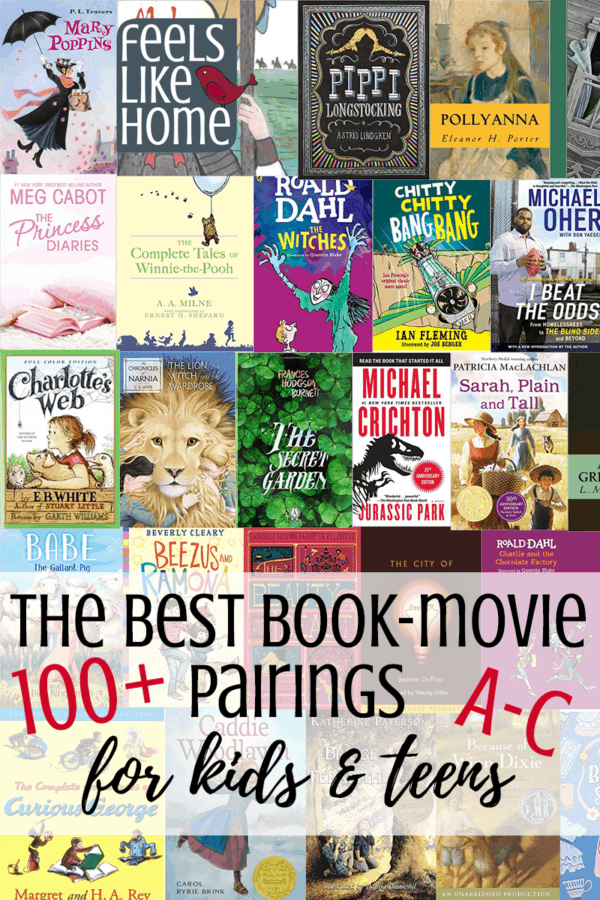 Pin