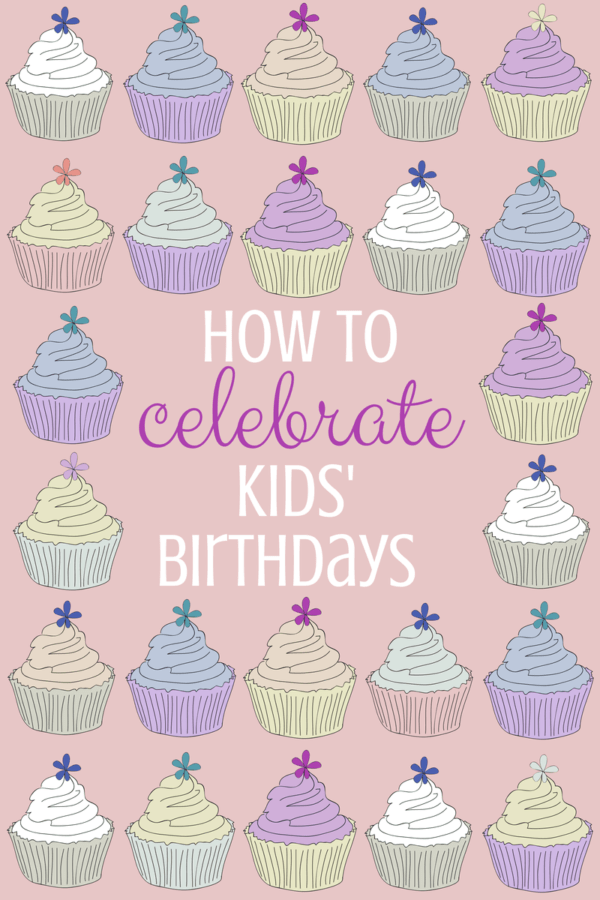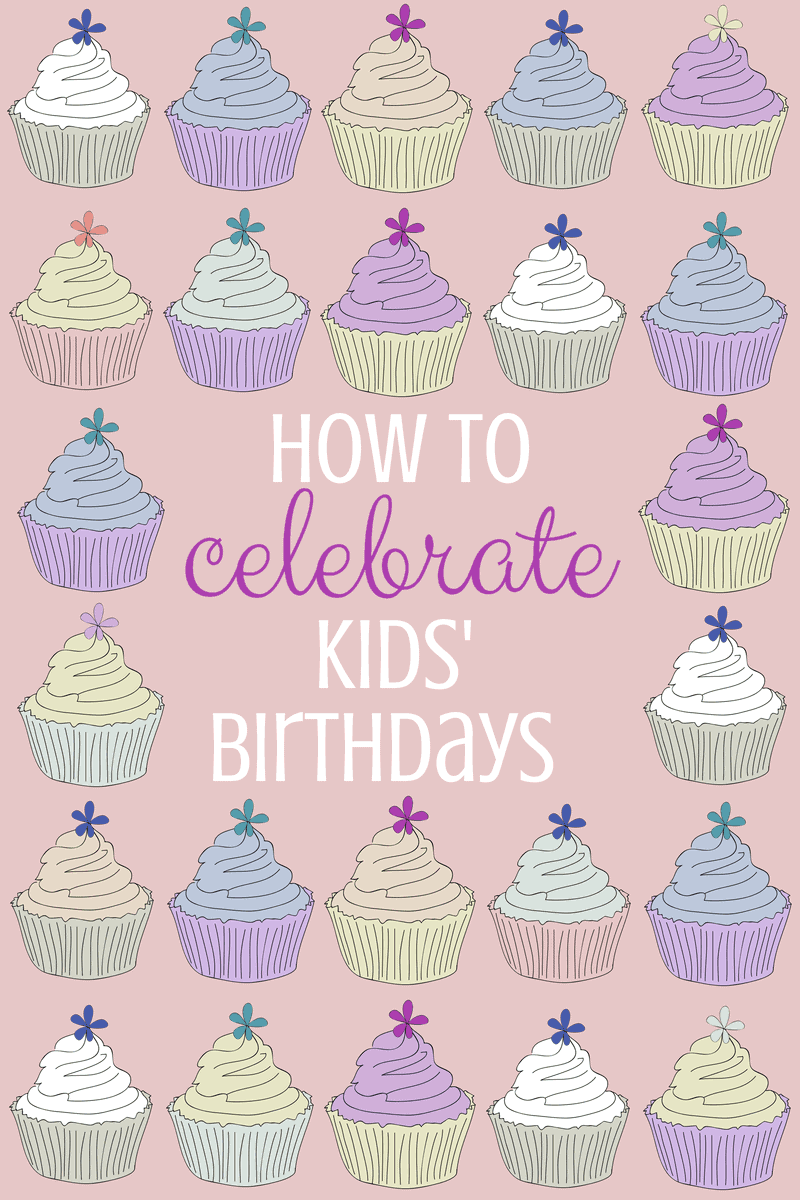 Pin
Birthdays are a big deal to me. They always have been - birthday parties, birthday presents, special birthday dinners, birthday surprises.
For me, what makes the day special are the traditions that we've created. I've outlined many of them below.
10 Ways to Celebrate Your Kids' Birthdays
Decorate during the night. I got this gorgeous and sturdy felt birthday banner set last year, and we have secretly hung it up the night before every birthday since. It's our new family tradition. We then leave it hanging until the last of the birthday festivities has concluded and the last candle has been blown out. For some birthdays (like Allie's December birthday) it stays up for a month. For others (like mine) it goes down after a couple of days. We also go to the Dollar Tree store and get 3-5 mylar balloons to decorate the birthday girl's chair at the dinner table.
Put a candle in her breakfast. No matter what you get for breakfast on your birthday, from a frozen waffle to scrambled eggs, you are served breakfast with a flaming candle. We sing Happy Birthday to You for the first time at breakfast. It's a good way to start the day.
Go for a birthday donut. I don't know where or how this tradition started, but my kids get a birthday donut every year. We order our donuts and drinks, and we sit down to eat at the donut shop. We tell the ladies behind the counter that it's the special girl's birthday, and they usually come up with some kind of treat (in addition to the donut!). We get donuts so rarely that it's really special. Don't want to do a donut? How about a fast food lunch or a cookie from the grocery store bakery? The key is that it's a rare treat that you can make special.
Bake a birthday cake together or let her pick out a special cake from the bakery. I like both birthday cake options. The last two years, I haven't had time to bake a birthday cake (which makes me sad, but that's a story for another day), so I've taken the girls to the bakery and let them choose their own cake. They like that just as much as they like standing in the cake aisle and choosing flavors. I think their favorite part is that the bakery cakes are prettier than the homemade ones.
Go out for a special birthday dinner and let the birthday girl choose the restaurant. This is something my parents always did. We went out to eat only a few times a year when I was a kid, so your birthday dinner was a really big deal. My family eats out a little more often, but we don't always let the kids choose, and we don't go to Chuck E. Cheese's very often at all. (Grace always chooses Chuck E. Cheese's, every single year.) Allie is just now big enough to choose her own restaurant, so I can't wait to see what she chooses this year. Knowing her, it will be Walmart or McDonald's (her two favorite outings for who knows what reason).
Or, if you can't or don't want to go out to eat, make her favorite meal at home. Let her choose the meal, and let her help to prepare it if she wants to. Forget about the mess and the hassle that comes with kids cooking. Just stand back, smile, and let her create a meal that she's proud of (or help you do so).
Make a special plate at one of those paint your own pottery places. If you called it the Celebration Plate, you could use it for graduations and other special events in addition to birthdays. Serve all the birthday kid's meals on said plate. If you aren't feeling artistic, you could order these gorgeous personalized plates and bowls like I did. Both Grace and Allie have them from this Etsy seller.
Interview your birthday girl. There are lots of birthday interviews online that you can print and use, or you can print my kids' interview questionnaire which is really fun.
Measure her on the wall. Make a big production out of it. We measure everybody on the wall next to our bathroom door. It's a tradition to get measured on your birthday.
Tell her your favorite things about her. At dinner (wherever that may be), go around the table and tell your favorite thing about the birthday girl, like this: "My favorite thing about Grace is that she always helps others."
The key to making a birthday special is to celebrate the birthday girl or boy. Make a production of it. Do things that day that you don't normally do, like our birthday meal out and birthday donut. Even if your kiddo doesn't acknowledge the efforts you made (my 10-year-old doesn't usually), she will still notice it and it will make her feel important and valued by her family. You can't go wrong with that.