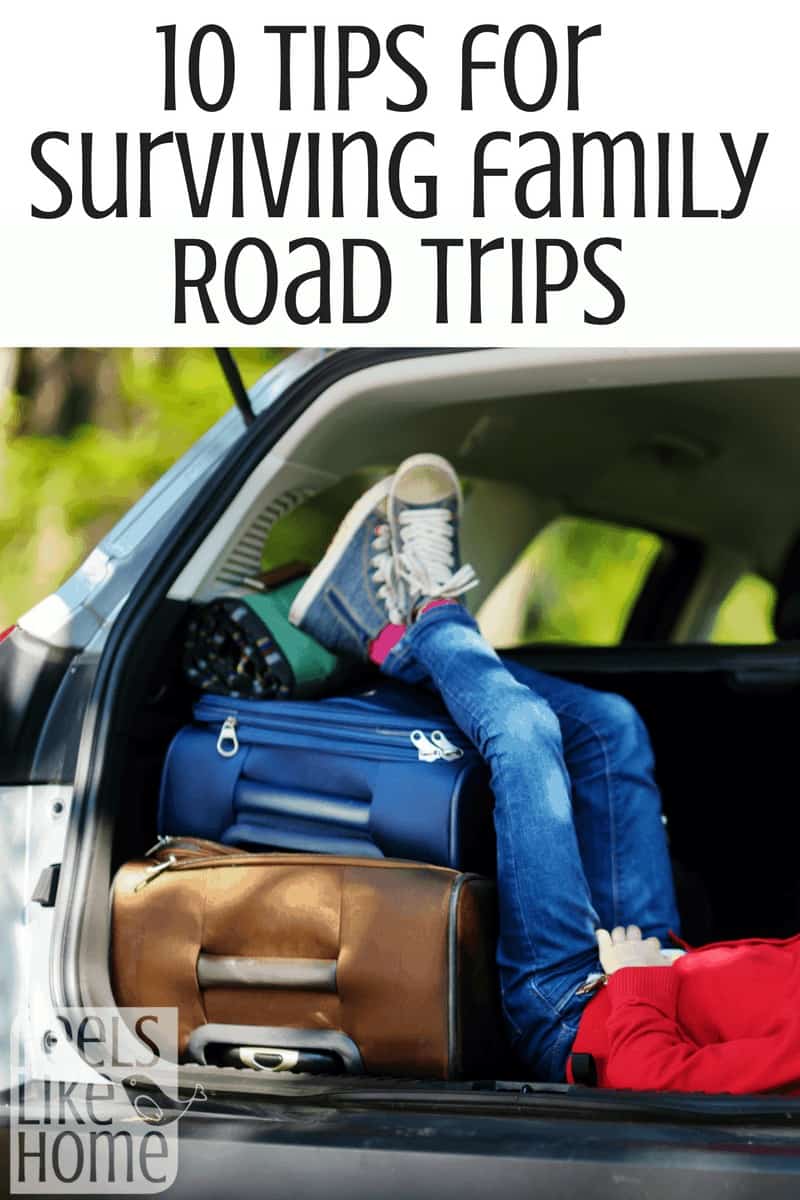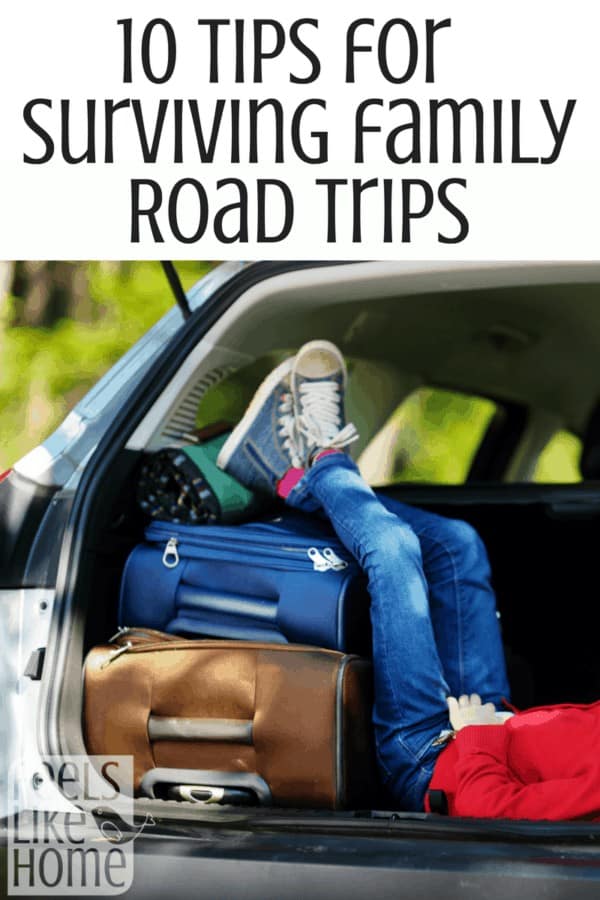 Pin
Summer is right around the corner, and for our family, summer means road trips. We love to pop in an audio book and hit the road, sometimes traveling to nearby Baltimore, Washington DC, or Philadelphia, and sometimes going further to Penn State, Old Grandma's, or even further. Last year, we drove all the way to South Carolina which seemed like an eternity. But we made it.
Because we drive so much, I wanted to share with you my best tips for surviving family road trips. There are several things you'll want to do ahead of time (possibly way ahead of time), and they will make your life much easier.
10 Tips for Surviving Family Road Trips
Bring along plenty of Subway sandwiches. Sandwiches travel beautifully, and it is easy to get each member of the family exactly what he or she really likes. It is much better than most fast food - lots of fresh veggies - so you can rest easy that your family is eating well instead of eating overly processed burgers and potatoes.
Get an iceless cooler for the car. These coolers are amazing. We've had one since Grace was born and we had to transport homemade baby food. It's basically a portable, car-powered refrigerator, and it will keep your subs and your drinks cool for the whole trip without the fuss of ice packs. You will save so much money by buying your drinks at the grocery store, and you will save so much time by buying your subs ahead of time. Win-win!
Buy lots and lots of activity books ahead of time. Usborne Books has amazing activity books like Sticker Dolly Dressing, Wipe-Clean Books, and Picture Puzzles, all of which made our backpacks last summer.
Be prepared with travel games. Our favorite travel game is Rubberneckers. Joe and I play even when the girls don't want to. It's a card-based game that has you looking for all sorts of ridiculous things. Another favorite is Travel Bingo. Grab & Go Games are really good, too.
Make art kits. Several years ago, we bought these storage clipboards and have used them for every road trip since. A chunk of computer paper and a small box of colored pencils or markers will fit in there, and it makes the perfect distraction for when the activity books have become boring.
Bring along a couple of packs of pipe cleaners. Pipe cleaners are like crack for kids. They love to make necklaces and bracelets and swords and towers - anything they can make up. If you're really daring, add a package of pony beads to go along with them.
Load up on audio books. We are an audio book family; we always have one going. This past year, we listened to the entire Chronicles of Narnia and Little House on the Prairie series, and we loved both. I've written a whole post on the best audio books for families and kids, so make sure you take a look at that while you're here.
Play family trivia. Recount a family story and ask who took part or fire off trivia questions about family members. Where was Grandma born? How many siblings did Grandpa have? You can tailor this to the age of your kids - easy questions or harder ones. It's is a great way to share stories from previous generations, too.
Pack a toy bag. If your kids are little like mine, they probably have lots of extra energy to burn when cooped up in the car for hours on end. Pack a bag with jump ropes, sidewalk chalk for hopscotch, and an inflatable ball. It won't take up much room but will help immensely if you can stop at a rest area or state park.
Take lots of photos! Road trips can be stressful with a carload of kids, but they are supposed to be fun. Make sure you take lots of pictures - of the kids having fun in the backseat, of the beautiful scenery you pass, and of the quirky attractions you discover along the way.
Road trips with your family can be something you look forward to, not something to dread. If you have the right supplies ahead of time and a positive attitude, you'll be able to overlook the occasional backseat squabbles, laugh a lot, and make great memories.
This is a sponsored conversation written by me on behalf of Subway. The opinions and text are all mine.