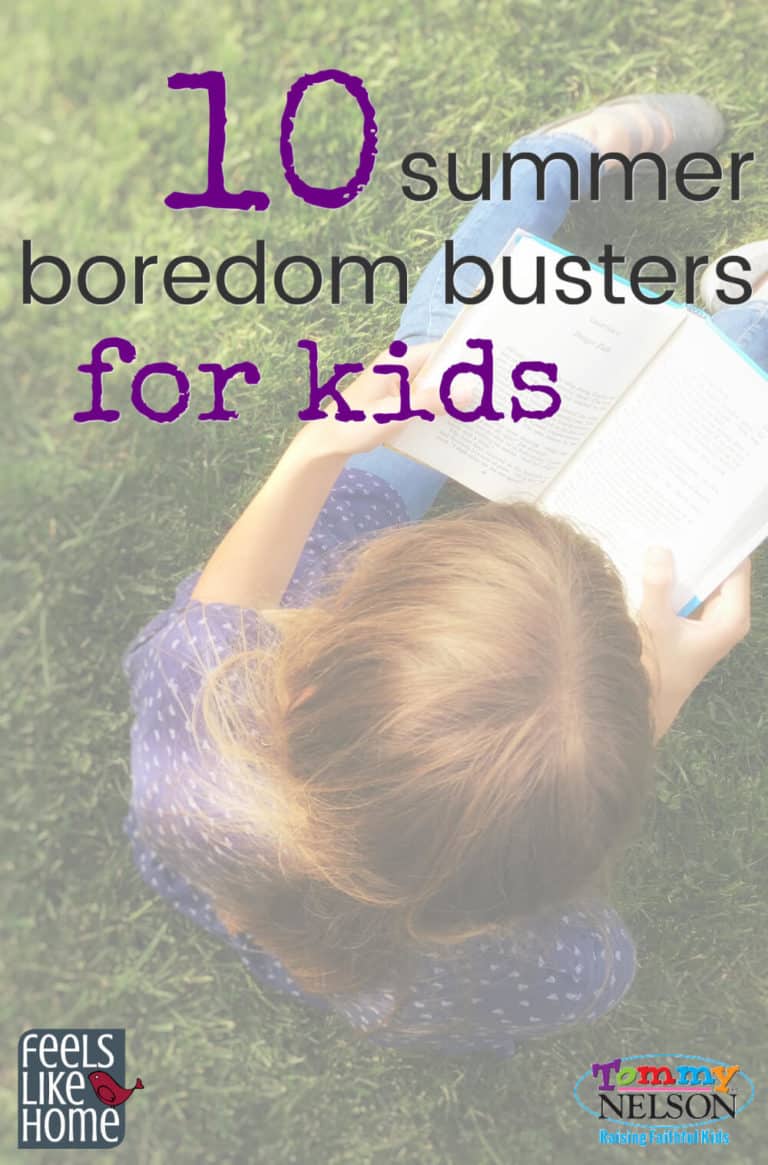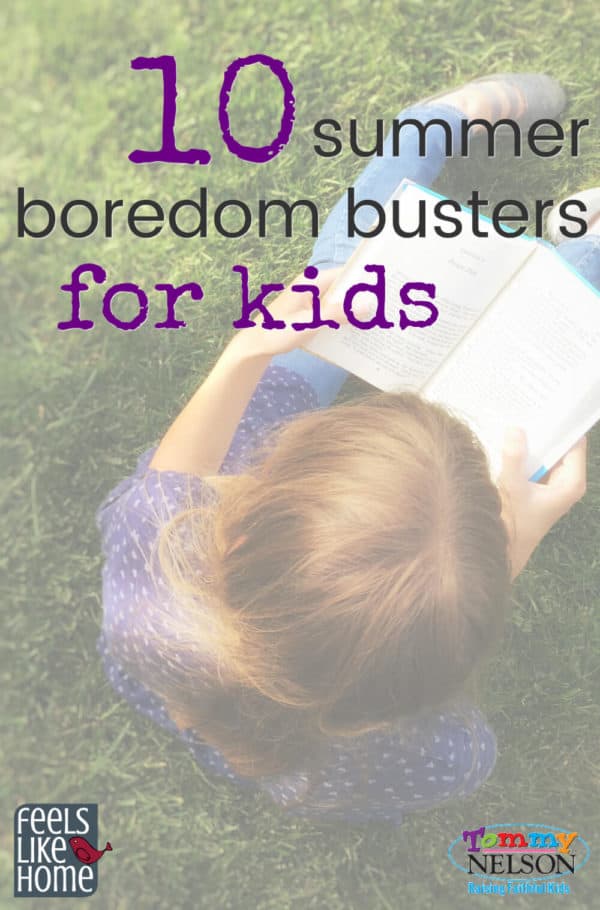 Pin
Get your children busy doing fun and creative activities (instead of whining and complaining) with this list of summer boredom busters for kids.
Are you hearing it yet?
"I'm bored. There's nothing to do!"
These words are like nails on a chalkboard to me.
I know parents who give their kids extra chores when they say they're bored. It's like, "You don't have enough to do? I'll give you some stuff." I really admire that, but I can't get it to work in my house.
My kids just look at me like I have three heads, and then they go off and whine somewhere else.
Or else they go pick a fight with their sister. Equally likely.
So what we need, you and I, are some boredom busters, some things to keep our precious cherubs busy and entertained through this lazy summer.
If you're looking for a way to get your kids to take charge of their own entertainment this summer, click over to this post where I have created a unique, card-based list of 150 of the best screen-free activities for elementary kids up through teens.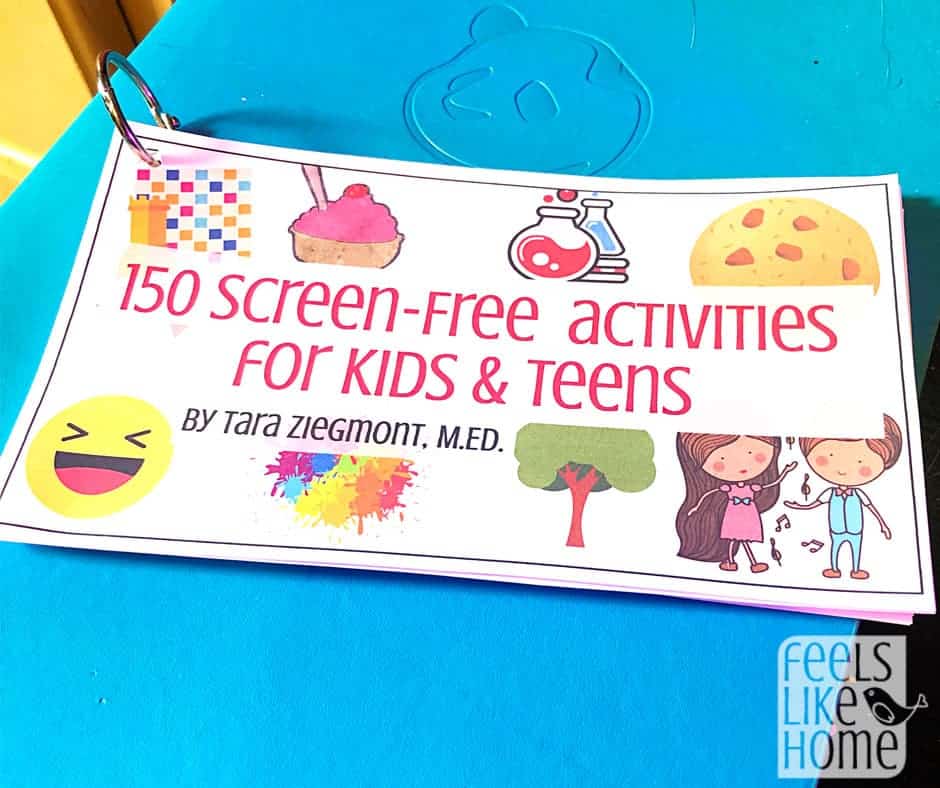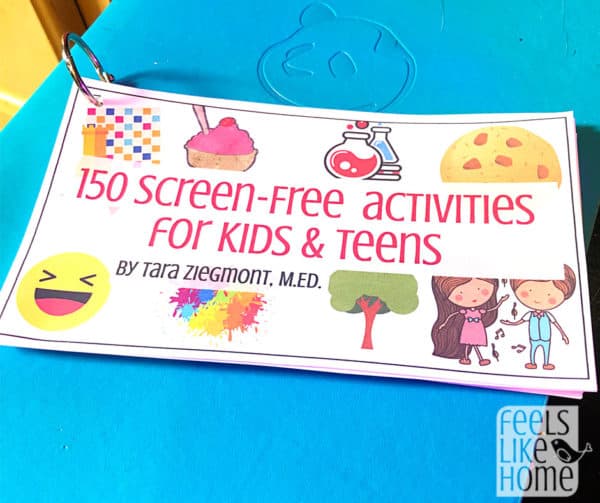 Pin
10 Summer Boredom Busters for Kids
Read a book. Am I right? The book we're really loving right now is Happy, Happy, Happy Stories for Kids by Korie Robertson of Duck Dynasty fame. Unlike her devotional for kids (which is also wonderful), these stories are several pages long (but not too long), and they are real life stories from her family with solid, Biblical lessons at the end and questions for discussion. We're reading this at bedtime, but you could hand it to your kids any time of the day.
Print off a Snakes & Ladders game.  I created this free printable to use with my own kids, and my 6-year-old loves it. We play with Shopkins as game pieces and a regular old die swiped from another game. No matter how many times we play, she always wants to play more.
Do some science.

  

This experiment

 shows what sugary drinks do to your teeth really hit a home run with my kids. It does require the eggs to soak for a while, but the results are amazing. 

This experiment 

was a basic egg drop that my daughter spent an entire afternoon on. Score one for mom!

Let them decorate t-shirts.  This non-messy method provided hours of entertainment at my house and required virtually nothing from me. We did it inside with the windows open, but I would recommend you do it on a porch or even out in the yard.
Play a game. My family adores games. We play card games and dice games and board games. We play almost every day, and it's our go-to when we have nothing else to do. I made up a list of the best games for the elementary crowd and the best games for preschoolers  if you want some suggestions.
Make homemade root beer sherbet  or homemade ice cream. These are quintessential summertime activities, and your kids will be eager to try them!
Help them to make some colored salt dough.  My 10-year-old loves playing with slime and dough as much as my 6-year-old, and dough is always a hit at my house. The great thing about this dough recipe is that you can put creations in the oven and keep them forever and ever. Or else pass them off to the grandparents and aunts and uncles.
Give them a big jar and some plants to make a terrarium.  I really like to make these and have them all over the place. They're fun to put together but even more fun to watch grow over time. You can get the supplies really inexpensively at most big box stores or at the thrift store, and most nurseries have tiny plants intended for terrariums and fairy gardens for just a dollar or two.
Make some homemade juggling balls and learn how to juggle. So it's weird. That's what will keep your kids wanting to do it.
Make toy parachutes and launch them out a window or off the back deck.  They'll be throwing things but in a good way.
These are just a few of my ideas for keeping your kids busy this summer. If you go on Pinterest and search for summer activities, you'll probably find about seven thousand more.
What are your kids doing to keep from getting bored this summer?