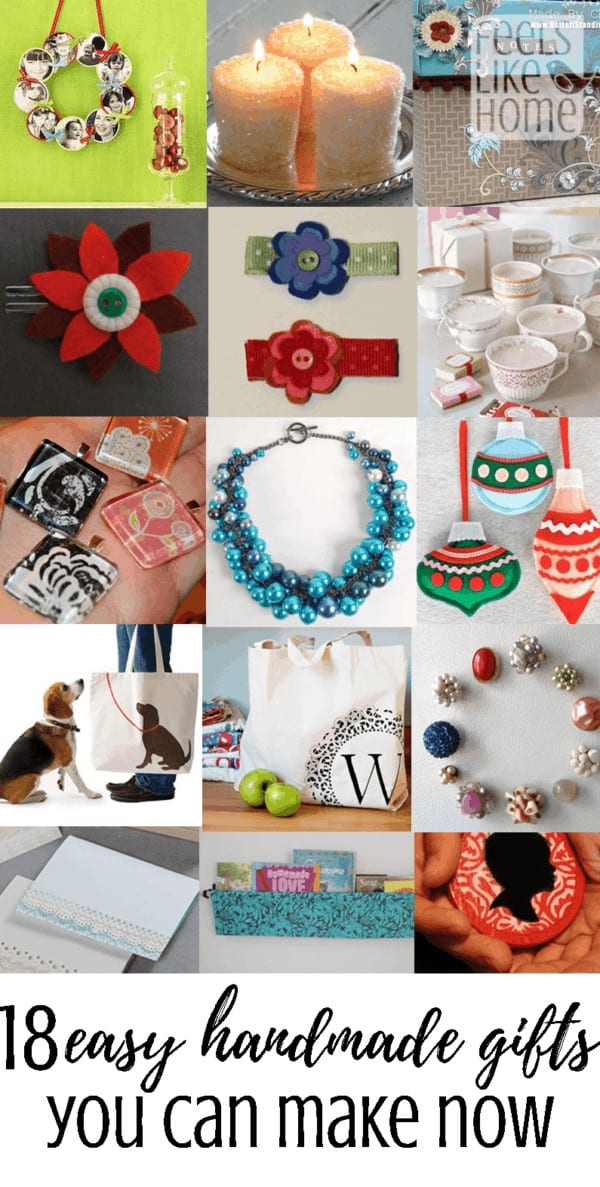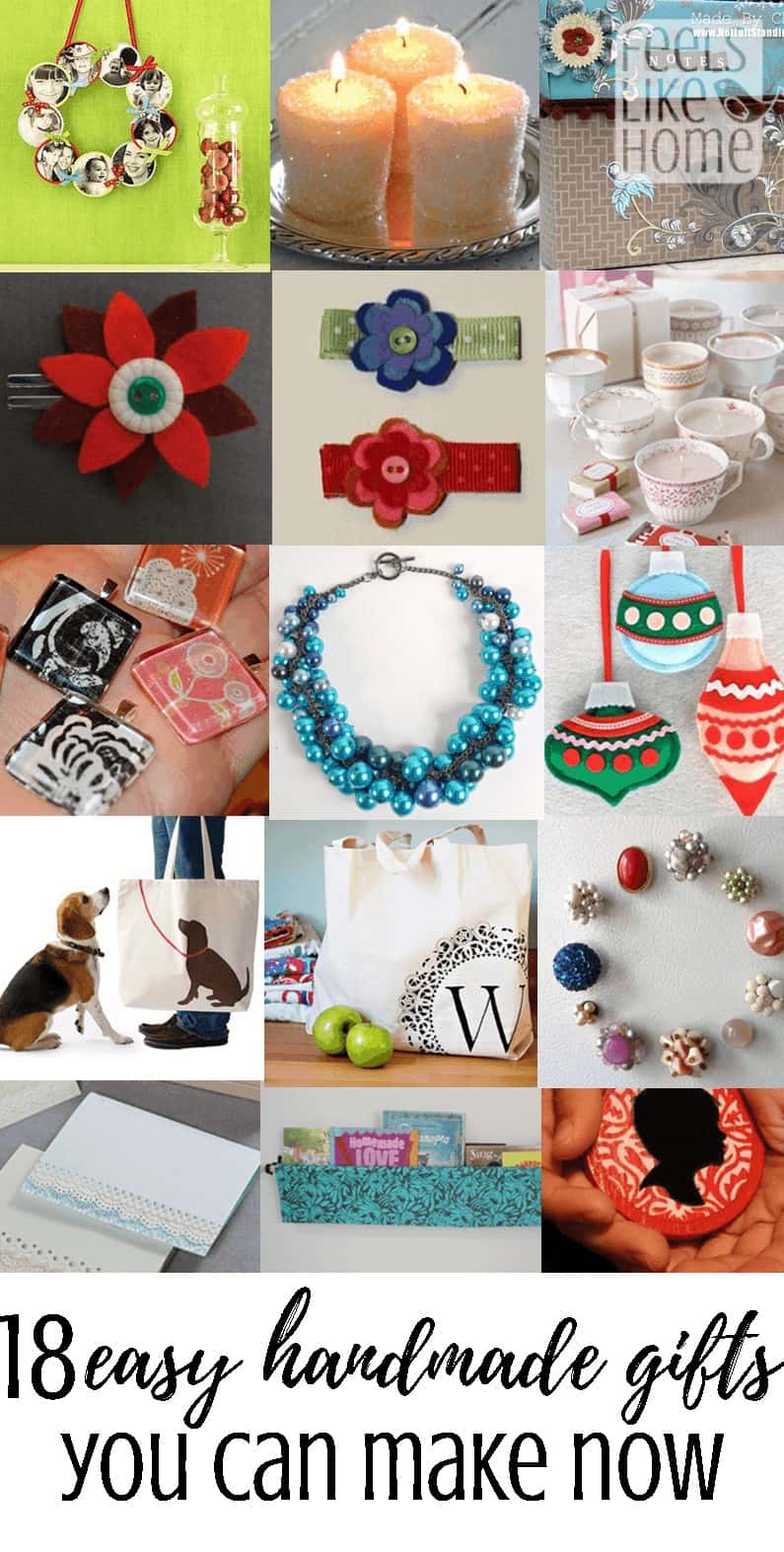 When Christmas rolls around this year, I'm going to be 39 weeks pregnant. Or else I'll already have a newborn.
In either case, I won't be doing much crafting. I probably won't be doing much at all at that point (aside from complaining and writing on my blog).
So I've already started making Christmas gifts for this year.
You don't need to be hugely pregnant to start your homemade Christmas gifts now. If you're hoping to save some money or give more personal gifts, make them.
Here are some ideas I've found. They're all relatively inexpensive, and you have plenty of time to make them for everyone on your list.
Visit the Christmas gift guide for families for hundreds more gift ideas!
I think this goes without saying, but don't start on the food gifts just yet. The brownies, cookies, and chocolate candies should probably wait until December.