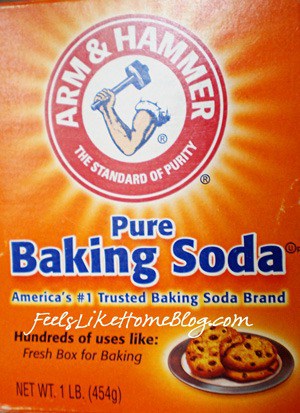 Pin
After writing two posts on how to use baking soda to clean things, I was getting a little bored with pragmatic information.
This post contains nothing productive, but lots of really fun and interesting ways to use baking soda. Kids will love these, but so will adults!
The science
Every one of these activities present an awesome opportunity to talk to your kids (big or little) about science.
When baking soda comes in contact with an acid (like vinegar or lemon juice), a chemical reaction occurs. The end result* of the reaction is the creation of water and carbon dioxide - liquid and a gas. As the reaction happens, bubbles of gas form within the solution and percolate up to the top, where they burst.
*There is a step in between mixing the baking soda with acid and the water/carbon dioxide production. It's called carbonic acid. Middle or high school age kids may want to investigate it further, but for the younger ones, I'd leave that out.
10 Fun Uses for Arm & Hammer's Pure Baking Soda
Homemade volcanoes - This one is so cliche, but I felt remiss in leaving it out. Make a volcano from cardboard and paper mache or clay. Put a small dish inside the center of the volcano (that little crater at the top of a volcano is called the caldera if you want to use the correct term with your kids). Place 1 tablespoon of baking soda in the cup. When you want the volcano to erupt, combine ¼ cup of vinegar with 1 teaspoon of dishwashing liquid and a few drops of red food coloring. Pour it into the caldera, and watch your volcano fizz all over the place. That's my idea of fun!
Make play clay - Making the kind of clay you could use to make jewelry and ornaments because it hardens and sets, this quick and easy recipe will have you sculpting in a few minutes. You can also use it to make picture frames or hand print crafts.
Sneaker Creatures - This is an awesome craft that you can make with your kids. Essentially, they are socks filled with baking soda and decorated. You can stuff them inside smelly shoes to neutralize odors.
Plus, they just look cute. I think we'll be making a set of these for a certain pair of size 12 Crocs Chameleons pretty soon.
Make your own water colors - By the time this post publishes, I will have already made these water colors with Gracie. We love to color and paint, and we love homemade paints. This recipe is just awesome.
Make dancing beans (or raisins or peanuts or rice or seeds or buttons... you get the idea) - Pour a cup or two of water in a clear cup or jar. You could add a couple drops of food coloring if you wanted to. Dissolve 1 teaspoon of baking soda in the water. Add 6-8 objects, followed by 1 tablespoon of lemon juice or vinegar, and watch them dance up and down, down and up.
The bubbles make your small objects rise and fall. As bubbles cling to the beans, the beans become more buoyant. Eventually, the reaction will stop, ceasing bubble production, or the beans will get water logged and too heavy for the bubbles to push up.
Mix up sidewalk paint - The liquid form of sidewalk chalk, this recipe is super easy and cheap to make. I also love that the blogger who shares it gave her son a spray bottle of vinegar, making the paint fizz like crazy. So cool!
Make magic powders - I read about this activity a long time ago, and I bookmarked it. Basically, you set up the magic by filling 4 glasses half full of water and 4 more half full of white vinegar. For the other half, put a drop of food coloring on each of 8 spoons, then cover the food coloring with baking soda.
For the magic to begin, invite your kids to the table. Let them stir one spoon into each cup. The water cups will turn color (remember the food coloring?), and the vinegar cups will turn color and fizz. It sounds like such a cool experiment to me, and the original author has some neat suggestions for using the magic. It's a good post.
Experiment with long lasting bubbles - This experiment uses the chemical reaction I explained above to create bubbles of air and carbon dioxide. I think older kids will really enjoy it.
Make a baking soda boat - The idea behind this one is that baking soda and vinegar inside of a soda bottle will make enough pressure build up to propel the boat through water. I've never tried it, but I'm intrigued. Taken a little further, this idea can become a bottle rocket.
Write a secret note - Baking soda and water makes great invisible "ink." Make a solution from equal parts baking soda and water. Use a cotton swab or paint brush to write your message on a piece of paper and allow it to dry completely. To read the message, heat the paper (over a candle, a burner on the stove, a hot light bulb, etc.). The message will turn dark brown.
I found a lot of baking soda experiments online. Here are some others you can check out:
What do you use baking soda for?
I'm preparing one more installment of this baking soda series, so your tips may be featured in an upcoming post. Feel free to email me or leave your tips in the comments below.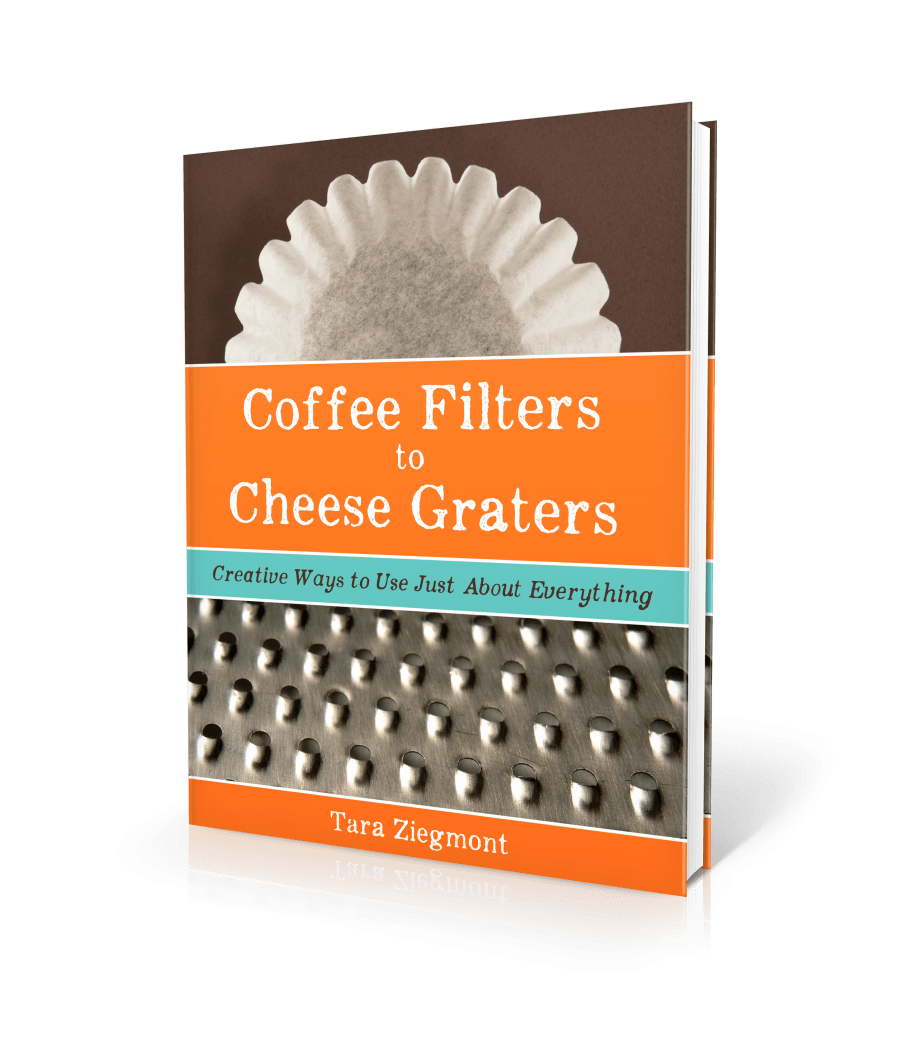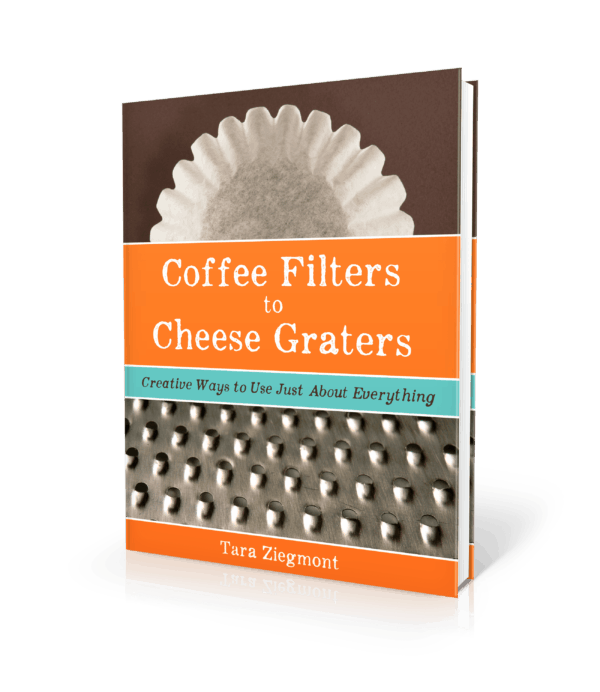 Pin
This list and 43 others appear in Coffee Filters to Cheese Graters: Creative Ways to Use Just About Everything, my brand new ebook available now.
Are you tired of wasting your money on the latest kitchen tools and cleaning products? The things you already own can go the extra mile for you if you let them, saving you all those steps and keeping your money where it belongs – in your wallet. In Coffee Filters to Cheese Graters: Creative Ways to Use Just About Everything, you will find lists of 10 or more new uses for 44 everyday household items. Including everything from using your bundt pan to bake potatoes to making mini meat loafs in your muffin tin to using salt to clean stained mugs, this book is the answer to questions you didn't even know you had!